Testimonials from Consumers
John contacted Carmichael Woodworking to help build a new kitchen table for his family of six. The team was incredibly responsive and worked with John to customize the design from materials to proportions. In the end, they created something unique that would fit within their budget and ensure it lasted generations. John was impressed with how easily he could communicate with the team about his vision for the table and how quickly they made it reality. Everyone at Carmichael Woodworking kept John updated during every step of the process and exceeded his expectations in terms of quality and customer service. He now has a beautiful custom-made wooden table that can accommodate up to eight people – perfect for when family visits!
Videos of Woodworking Process
Carmichael Woodworking is proud to showcase our innovative and skilled craftsmanship. We want to provide insight into the detail that goes into every project. To do this, we are proud to present our collection of videos showing the woodworking process from start to finish.
These multimedia clips feature our talented artisans creating beautiful pieces from source materials like timber and oak. See how logs are transformed into immaculate sculptures or cabinets at the hands of our experts! Observe small details such as chiseling, jointing, sanding, and cutting technique that create stunning pieces of furniture. Watch our craftsmen showcase the highest level of expertise in the use of specialized tools and machines like saws, band saws, drill presses, routers and more!
We invite you to follow along with us on this journey as we show you each step in the process so you too can make incredible things out of wood! Welcome to Carmichael Woodworking!
Showcase Original Designs
Carmichael Woodworking creates beautiful, one-of-a-kind wood furniture designs to meet their customers' needs. Every piece of furniture crafted by Carmichael Woodworking is a unique work of art and a testament to their outstanding craftsmanship. From classic spindle chairs and rustic tables to intricate custom designs, they have crafted a wide range of stunning furniture pieces. The expert carpenters at Carmichael Woodworking are capable of creating modern and traditional pieces alike, with an emphasis on quality construction.
To showcase the original designs created by Carmichael Woodworking, the company has launched an online portfolio featuring photos of each design on display. This allows customers to see how the furniture looks in real life before deciding whether it fits their needs and style. The portfolio also includes interviews with the skilled workers who create each piece, illustrating their commitment to providing top-notch craftsmanship for all projects undertaken by Carmichael Woodworking. Additionally, reviews left by satisfied customers can be found in the portfolio, giving potential buyers confidence that they are investing in quality products. Customers can even submit requests for specific custom designs tailored exactly to their aesthetic preferences or space requirements.
Explanation of Quality-Control Process
Carmichael Woodworking is committed to providing only the highest quality woodwork to our customers. To ensure that the finished product meets exacting standards, we have implemented a rigorous quality-control process. Throughout the entire manufacturing process, from planning and designing to sourcing materials and assembly, numerous inspections and tests are performed. All of our materials are carefully examined for integrity against expected criteria prior to being used. We also assess each woodworking component in order to locate potential flaws or deviations from specification. Our experienced craftsmen then construct furniture pieces with attention to accuracy and detail, confirming quality throughout each step of production. After construction is complete, final inspection takes place prior to delivery or shipping. This multi-level process guarantees that all Carmichael Woodworking products meet our stringent criteria for perfection and reliability.
Host a Q&A
Carmichael Woodworking can host a Q&A segment that presents the founders or employees of the company to answer questions from readers or potential customers. This session allows customers to get to know more about the experienced and knowledge of the people behind Carmichael Woodworking and allows them to feel a more personal connection with the business, in addition to getting answers to their questions. During the session, questions related to product design, materials used, customer service policies and other topics could be answered by company representatives; this will enable customers to make informed decisions when they purchase products from Carmichael Woodworking. The segment can also give insights into upcoming projects and products as well as marketing strategies that are being implemented by the company. Not only will this benefit customers but can also result in increased web traffic for Carmichael Woodworking due to a larger reach through Q&A interactions.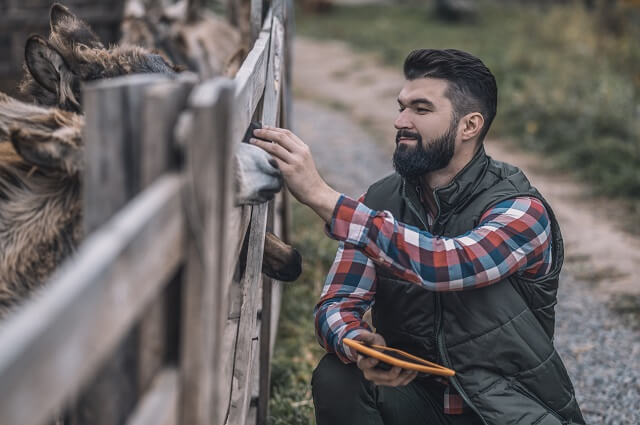 Hi everyone! I'm a woodworker and blogger, and this is my woodworking blog. In my blog, I share tips and tricks for woodworkers of all skill levels, as well as project ideas that you can try yourself.