Introducing Don Buchanan Woodworks
Don Buchanan Woodworks is a family-run business that has been committed to creating high quality wooden furniture for many years. The company prides itself on its attention to detail, craftsmanship and end product. Don is an avid woodworker, having started his career in carpentry as a young boy. He now runs the business with his family and strives to make each piece of wooden furniture they produce the best it can be. They source their materials from sustainable sources and use their experienced staff to craft the pieces by hand. Every product is checked for quality before being shipped off, ensuring customers are satisfied with their purchase. Don Buchanan Woodworks also offers custom design services so customers can create pieces of furniture specifically suited to their individual needs. Not only does Don focus on the quality of the product, but he also puts a lot of emphasis on providing excellent customer service, aiming at exceeding expectations every time.
Highlighting Don Buchanans Specialty Services
Don Buchanan Woodworks offers a wide selection of specialty services and custom craftsmanship for clients looking to create unique pieces for their home or workplace. Using the highest quality materials, the company specializes in creating bespoke furniture and cabinetry, as well as restoring antique pieces for a modern look that still retains classic lines and charm. Don Buchanan Woodworks also refurbishes existing hardwood floors and puts together trimwork from scratch to give aged houses a fresh new style. Additional services include crafting original sculptures, building custom bookshelves, producing handmade countertops and kitchen islands, making custom mantles and fireplace surrounds, constructing one-of-a-kind bottle openers or doorknobs, and much more. With decades of combined experience in the carpentry industry, Don Buchanan Woodworks is always happy to assist customers with their creative projects.
Exploring the Unique, Custom Designs Crafted by Don Buchanan
Don Buchanan Woodworks is a woodworking studio and workshop located in the heart of downtown San Antonio. Since 1987, Don has created unique, custom-designed furniture and home decor. Each piece is crafted with quality materials and precise attention to detail, making them one of a kind pieces that will be enjoy for generations.
Don's creative vision starts with the selection of sustainable woods from around the world, primarily from South America and Africa. He then transforms these raw materials into handcrafted furniture, cabinetry and more. His experience allows him to create beautiful heirloom quality pieces for his clients' spaces. As part of his craftsmanship, Don utilizes traditional joinery techniques along with select restoration processes including French polishing and patination to bring a timeless appeal to all his work.
The pieces crafted by Don Buchanan Woodworks are designed to suit any taste and style preference. From contemporary to colonial, Don can create something special that captures the character and personality of its owners. In addition to custom orders, Don also offers a selection of finished items available for purchase in his studio showroom or through his website.
When it comes to woodworking, it takes a skilled craftsman like Don Buchanan to turn an idea into reality while delivering value that goes far beyond physical objects; it's also about bringing joy and satisfaction every time one of these masterful creations leaves the workshop. Whether you're seeking a unique statement piece for your bedroom or looking for something completely new and different, you can rest assured knowing that you have chosen something truly incredible when working with Don Buchanan Woodworks!
Identifying the Finest Materials for a Top-Notch Finish
Don Buchanan Woodworks is a one-of-a-kind woodworking business specializing in high quality, bespoke pieces crafted with the finest materials. From custom furniture builds to intricate designs their attention to detail and precision is unparalleled. With over 15 years of experience in woodworking the craftsmen of Don Buchanan strive for excellence, looking for those perfect cuts and finishes that turn pieces of wood into works of art. To ensure the highest possible standard is achieved each piece follows a strict process from start to finish where only the best materials are selected and rigorous inspection is done every step of the way. The team also repurposes reclaimed hardwoods such as walnut, mahogany and cherry which have already gained some character over time allowing them to craft truly unique pieces that boast beauty and durability like no other. By combining traditional techniques with modern technology Don Buchanan Woodworks proudly delivers exquisite products whether you're looking for home decor items or simply replacing an old favorite.
Showcasing Success Stories from Don Buchanans Projects
Don Buchanan Woodworks is a woodworking business owned by Don Buchanan. Since its inception, they have been providing quality woodwork services and products to people around the world. Customers of Don Buchanan Woodworks enjoy the attention to detail and craftsmanship that goes into every project. From custom furniture designs to intricate carvings and other home decor pieces, each project reflects an artist's touch.
In addition to their services, Don Buchanan Woodworks often showcases success stories from some of their projects on their website or social media accounts. These success stories not only highlight the beauty of the craftsmanship but also allow customers to gain an insight into how each piece was created. The end result is often a stunning masterpiece that shows off Don Buchanans exquisite talent and skill. They also feature customer reviews of their work which has added to the credibility of their business and given them increased visibility in the community. Each review reinforces a commitment to provide the highest level of satisfaction with each product purchased.
Furthermore, Don Buchanan Woodworks also provides educational resources for aspiring woodworking enthusiasts who are interested in exploring the craft further. From step by step instructions on common woodworking techniques to detailed explanations on staining and finishing methods, they provide all sorts of helpful advice that can be implemented into any workshop setup. This commitment to teaching new generations about this ancient trade has earned them much admiration from both traditionalists as well as modern artisans alike.
Testimonials
Don Buchanan Woodworks offers beautiful, high-quality woodworking products that last. We take immense pride in the craftsmanship of our products and strive to make sure each customer is happy. To help show potential customers our level of quality, we'd like to share some of the feedback we have received from our delighted customers.
One customer shared how pleased they were with the custom furniture piece Don Buchanan Woodworks had made for their home: "The end result far exceeded my expectations! The workmanship was superb and I couldn't be happier with my new living room update."
Another customer shared how valuable the experience of working with Don Buchanan Woodworks was for them: "I am extremely pleased with the beautiful custom cabinets that Stephen made us. His attention to detail and his friendly nature made this experience very special. Every time I walk into my kitchen now, it brings a smile to my face."
These testimonials are just a few examples that show why so many people have been impressed by the workmanship offered by Don Buchanan Woodworks. Our dedication to quality and high-level craftsmanship has resulted in countless satisfied customers who come back time and time again for more superior woodworking products. With over 25 years of collective experience, you can trust that Don Buchanan Woodworks will exceed your expectations every time.
Creating Lasting Impressions
Don Buchanan Woodworks is a family-owned woodworking business located in the small town of Littleville, Wyoming. Since 1971, Don and his family have served their loyal customers with high-quality custom woodwork for any job. Whether it's restoring antiques or building unique furniture pieces, Don Buchanan Woodworks does it all.
The team at Don Buchanan Woodworks is known for their attention to detail and skill for crafting long-lasting impressions through their work. From smooth cabinetry to intricate wooden sculptures and from detailed mantels to personalized display cases, they have mastered the craftsmanship needed create lasting products that make an impact. Every design is completely customized to meet each customer's individual needs " no two jobs are ever the same.
Each project begins with a consultation with one of their experienced carpenters who will carefully evaluate your request before developing a plan that works best for your needs and budget. During the process, you will be kept up-to-date on all progress until you are presented with a finished product that leaves a lasting impression on your home or office space. Along with delivering quality handcrafted pieces made from premium finishes and materials, they take pride in providing excellent customer service throughout each job as well.
Get in Touch
Don Buchanan Woodworks is a woodworking business based in the rural town of Eagle Pass, Texas, owned and operated by Don Buchanan. For over 25 years, Don has been crafting custom furniture and cabinets with stunning craftsmanship. He specializes in creating furniture pieces that are elegant, timeless and perfect for any home or office space.
Don is passionate about quality craftsmanship and his attention to detail is unmatched. With his expertise, he can guide you through the entire process of ordering custom woodwork " from the initial design conception to completion and installation. Whether you're looking for one-of-a kind pieces for your home or commercial projects for your business, Don will work with you to create something unique that exceeds your expectations.
From traditional furniture designs to modern works of art -Don's portfolio is vast! His knowledge extends from joinery techniques to finishing techniques; he constantly strives for excellence in every piece he creates. Don takes great pride in using only top-quality materials so that each piece becomes a lasting investment for years to come.
When it comes to making sure your dream project comes true, don't hesitate to get in touch with Don Buchanan Woodworks today " schedule an appointment today to discuss how this incredible team can bring a custom woodworking solution tailored specifically to fit your needs. No matter what style of design or material you prefer " they will find a way to make it happen! From projects as small as customized kitchen cabinets all the way up to grandiose church structures " they've got the skills and means necessary bring your vision into fruition!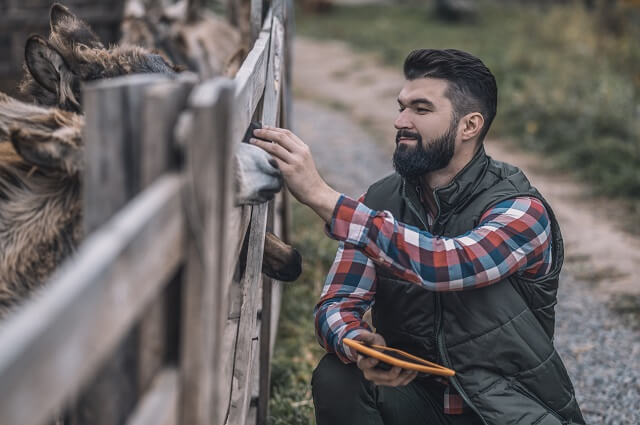 Hi everyone! I'm a woodworker and blogger, and this is my woodworking blog. In my blog, I share tips and tricks for woodworkers of all skill levels, as well as project ideas that you can try yourself.