Introduction to Downeast Woodworks
Downeast Woodworks is a high-end woodworking and furniture shop located in northern Maine. Founded in 2002, it has gained attention as one of the finest custom furniture companies in the region.
At Downeast Woodworks, we begin with a passion for woodworking and a commitment to careful craftsmanship that is inspired by tradition and modern technology. We carefully select each piece of wood to ensure its quality. We source our wood from all over the world—from small farms in Maine to local lumberyards. Each of our pieces is handmade at our facility, where artisans use an array of special tools and methods to create distinctive and unique works of art.
Since its inception, Downeast Woodworks has committed itself to excellence in design, most notably through custom commissions and limited edition furniture series. The attention we give every project is what sets us apart from other woodworking studios. Our customers can trust that whatever we make lives up to the quality and craftsmanship that makes our name recognizable around the world.
Exploration of Products
Downeast Woodworks offers a wide selection of woodworking products and services, ranging from custom designed tables, chairs, desks, cabinets, and other furniture pieces to modifications and repairs. In addition to custom pieces, they also specialize in creating copies of antique pieces. Tables available include dining tables, end tables, coffee tables, sofa tables and more. Chairs range from rockers to armchairs to dining room styles. Desks and cabinets can be made with any number of materials such as oak, cherry, walnut or mahogany. They offer full customization on all products from size to stain color to hardware options. For modification and repairs services they do everything from framing to refinishing to restore the original look and feel of the piece.
The Craftsmanship
Downeast Woodworks is renowned for the skill and craftsmanship that goes into creating each piece. Careful sanding techniques, joint shaping, and dimensioning help ensure accuracy in precision during construction. Craftsmen use an array of tools to achieve the desired look, from traditional hand tools to modern power tools. They also specialize in applying a variety of innovative stains and designs to furniture, showing off unique grain patterns that can only be achieved by expert application. The end result are timeless pieces that will last a lifetime and add warmth and beauty to any home. The skill and artistry involved in producing outstanding pieces of furniture have been at the forefront of Downeast Woodworks since its founding.
Innovative Technology
Downeast Woodworks is committed to delivering superior quality products by utilizing cutting-edge technology. To ensure precision in shaping and custom carvings, the team at Downeast Woodworks employs advanced CNC routers and 3D printing for detailed designs. The CNC routers use computer code to route intricate patterns into surfaces of materials ranging from plastic to metal. This allows even the most complex shapes to be formed with ease and accuracy while ensuring consistency between pieces. Similarly, the 3D printer technology leverages pairs of lasers which allow customers the flexibility to reproduce detailed surfaces with any geometry or design imaginable. Such tools provide greater control over small details otherwise impossible with traditional woodworking machinery. By leveraging these technologies, Downeast Woodworks provides its customers with remarkable quality results like never before seen in woodworking.
Attention to Detail
At Downeast Woodworks, we take extraordinary care to ensure that each piece of furniture is made with the utmost attention to detail. We start by hand-selecting the highest quality woods for our furniture, paying close attention to grain patterns, coloration, and other details. We then take precise measurements to ensure a perfect fit for each part. Our joints are meticulously glued and doweled in place for added durability. Finally, we meticulously sand every surface until it is smooth and ready for finishing touches such as stains and sealants. By going through so much effort to ensure that each step of the process is done up to our exacting standards, you can rest assured that you will get a truly one-of-a-kind piece of furniture that will last for years to come.
Customization Options
Downeast Woodworks offers a wide range of customization options for each of their wooden pieces to make them unique and personalized. Customers can select different types of wood including cherry, walnut, mahogany, birch, and more. They also offer custom carving and relief work on the wood, such as flowers and geometric patterns. Additionally customers are able to include metal accents on the product by placing medallions in the surface or having logos carved into the side. This allows customers to create a truly one-of-a-kind item that expresses their personality and taste.
Conclusion
Downeast Woodworks is a highly respected woodworking business dedicated to creating the highest quality products with impeccable craftsmanship. Their dedication is evident in their superior materials, exceptional attention to detail, and dedication to customer satisfaction. They offer a wide range of furniture, cabinetry, and other woodworking solutions that are both artisanally inspired as well as durable and timeless. With an unwavering commitment to excellence, Downeast Woodworks produces stunning products that stand out in any home or office setting. From contemporary designs to classic heirlooms, Downeast Woodworks is the perfect choice for anyone looking for high-quality crafted pieces designed to last through the years.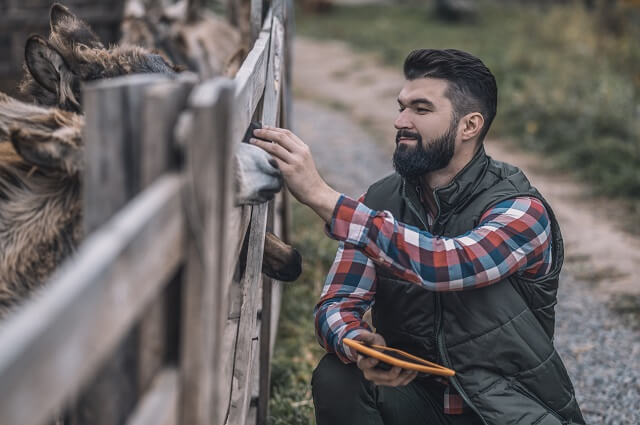 Hi everyone! I'm a woodworker and blogger, and this is my woodworking blog. In my blog, I share tips and tricks for woodworkers of all skill levels, as well as project ideas that you can try yourself.