Introduction
The Florida Woodworking School has been teaching woodworking and its associated methods, techniques, and traditions since 1995. They offer a variety of courses at their workshops in Jacksonville as well as online tutorials for those looking to expand their skills from the comfort of their own home. The school instructs people in all levels of woodworking skills from introductory levels through more advanced techniques including joinery, furniture-making, and finishing techniques. Their team consists of experienced craftsmen who bring decades of knowledge to help guide their students through the fun journey that is learning the craft.
Since its inception 25 years ago, the Florida Woodworking School has become a renowned center for those wanting to learn more about woodworking. They offer everything from beginner classes like Introduction to Woodworking, Finishing Woodwork Basics, and Basic Tool Safety to more advanced courses like Cabinetry Making, Turning Bowls on a Lathe & Spindle Turning and Carving Details in Relief Style. With each course they provide detailed instruction coupled with hands-on experience while equipping students with all the necessary tools they need during workshops. Furthermore, they even offer individual educational programs that are specific to any particular student's skill level free of charge. This allows them to customize the course curriculum to best fit their individual needs while providing comprehensive education in order for them to reach the highest possible level within any topic. Additionally, the Florida Woodworking School also holds festivals throughout Florida each year utilizing local woods such as pine and walnut encouraging creativity and craftsmanship amongst both amateurs and professionals alike!
The Curriculum
Florida Woodworking School provides students with the necessary knowledge, skills and experience to become successful woodworkers. Their program offers a range of courses that cover everything from basic techniques, tools and safety to more advanced topics such as furniture design and joinery. Students also get to work with an array of materials, including exotic hardwoods and veneers. They also teach you how to set up a small shop, how to select lumber yard stock and optimize cutting methods in order to control material costs- all practical knowledge needed for success in the woodworking industry.
In addition to the coursework offered through Florida Woodworking School, students can expect an emphasis on applied learning – building something which allows them to understand not only the theories behind the craft but also important concepts about material selection and tool use in actual projects. The school also includes hands-on instruction on project plans as well as teaching students proper setup of machinery. Furthermore, courses may be taught by using traditional power tools or modern computer-driven CNC routers which are essential pieces of technology used in many furniture construction businesses today. Classes at Florida Woodworking School also include helpful career guidance so that graduates have a better understanding of what they need to succeed in the professional world.
Overall Florida Woodworking School is highly regarded amongst other woodworking schools both nationally and internationally. Its diverse curriculum combined with its commitment to quality education has helped it stand out amongst other institutions dedicated to teaching the art of woodworking techniques.
The Instructors
At Florida Woodworking School, the teaching staff is comprised of some of the best woodworking experts in the business. Each instructor has a wealth of carpentry and woodworking-specific knowledge that they bring to the school to help students gain an understanding of the craft.
Many of our instructors began their woodworking journey as apprentices, immersing themselves in workshops and honing their skills under more experienced mentors. Others have dedicated much of their lives to higher education pursuits in carpentry and woodworking, graduating from the top programs in their field.
Our instructors take great pride in having a passion for passing on knowledge and skills to new generations. As well as hosting regular classes at our facility, our instructors are regularly available for private tuition sessions and offer comprehensive advice through email on any questions posed by aspiring DIY fans!
When it comes to our range of instructors here at Florida Woodworking School, there truly is something for everyone. From those who are still beginning their own lifetime journey with carpentry and joinery, all the way up to experienced professional contractors looking to brush up on specific skills, our teaching staff provides the information required in a variety of approaches " all tailored specifically to each student's level. Whether you're an occasional hobbyist or a full-time maker, you can depend on us to provide excellent instruction during your time here at Florida Woodworking School! Our teachers make sure every individual learns in a way that suits them best " with classroom work balanced perfectly with working directly with machinery in the workshop itself.
The Benefits
If you are interested in learning how to become a woodworking master, Florida Woodworking School is the perfect place for you. Not only will you learn a variety of tips and strategies to help maximize your woodworking skills, but you will also gain access to all the necessary tools and resources needed to pursue a successful career.
At Florida Woodworking School, professional instructors provide each student with the instruction and guidance required to set the foundation for a successful woodworking future. Instructors provide students with insights into topics such as wood selection, storage solutions, tool selection, construction techniques, joinery methods, finishing techniques and more. Additionally, students have access to a fully-stocked workshop where they can put their newly acquired knowledge into practice.
In addition to instruction and resources provided at Florida Woodworking School, there is also an adequate amount of support available throughout your journey. Firsthand experience from seasoned professionals ensures that each student develops the confidence and skills needed to take on projects by themselves while being supported in the process. Furthermore, scholarships programs are offered within certain courses which provides tuition assistance helping those in need achieve their dreams of becoming a master tradesman or tradeswoman in the field of woodworking. So if you're considering taking up this craft " what's stopping you? Enroll today at Florida Woodworking School for an unforgettable journey as we help you work towards becoming one of America's most sought after woodworking masters!
The Facilities
The Florida Woodworking School maintains a state-of-the-art facility for their students. Located in Tallahassee, the 7500 square foot workshop is filled with professional-grade tools to assist in any and all woodworking projects. Upon entering the workshop, you will be greeted by industrial bandsaws, planers, jointers, drill presses and more. There are numerous tools available to guide and teach students through their woodworking adventure such as biscuit joiners, edge sander's, router tables and various hand tools like chisels and saws. In addition to these machines, Florida Woodworking School also has stationary clamps of all sizes, hand screw clamps, various types of screws and nails as well as hammers of all shapes and sizes. Various forms of adhesives provide additional support in many projects while sandpaper provides the finishing touch. Atmospheric conditioning ensures that each project turns out exactly the way it was intended while providing the student with a comfortable atmosphere to work in no matter what time of year it is.
The Results
Florida Woodworking School is proud to show off their previous student success stories as a way to demonstrate how the school has helped change and enhance woodworking skills. While enrolled in the program, students learn about different types of woodworking tools and techniques, as well as construction methods and design principles. Current and former students have seen remarkable results such as increased confidence in completing projects, greater accuracy with measurements and angles, improved efficiency while working with power tools, enhanced artistic expression through designing things like furniture and wooden sculptures, a greater understanding of the unique artistry involved in creating something out of wooden materials, and stronger overall knowledge base of the current trends within the woodworking industry. Students have further reported that taking courses at Florida Woodworking School has allowed them to develop new skills far beyond what they thought was possible before enrolling " skills that will stay with them for life!
The Final Words
At the Florida Woodworking School, a student gains an abundance of knowledge and skills not just in woodworking, but in the entire craft. Through the detailed lessons and experienced instructors, each student is exposed to how professional-grade projects are created. These hands-on experiences give students more confidence and finesse as they apply what they've learned to their own projects.
Attending the Florida Woodworking School also gives each student a valuable network of peers and mentors alike. Many students forge meaningful connections with these individuals that can lead to collaborations as well as business opportunities after graduation. Furthermore, the school offers valuable resources for career advancement such as internships and job postings for those interested in bolstering their woodworking experience further.
Overall, attending the Florida Woodworking School is an invaluable experience that provides lifelong learning experiences. Students will leave with a plethora of essential woodworking knowledge, strong bonds with peers and mentors, and open doors to grow their career further in the craft.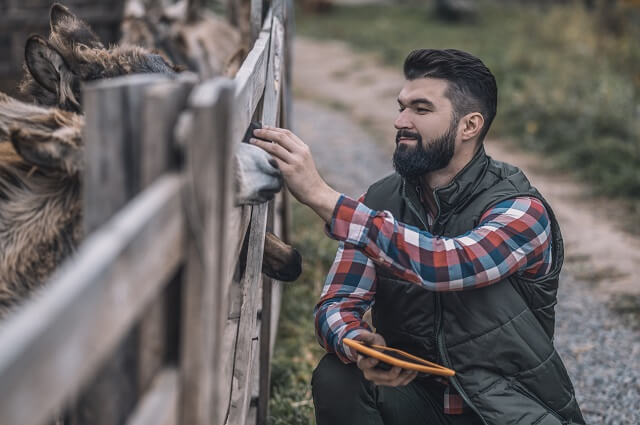 Hi everyone! I'm a woodworker and blogger, and this is my woodworking blog. In my blog, I share tips and tricks for woodworkers of all skill levels, as well as project ideas that you can try yourself.