Introduction
"I've always been an admirer of the craft and artistry that goes into woodworking. When I started Seven Oaks Woodwork, I wanted to create beautiful works of art with my hands that would bring joy and comfort to those who cherished them for years to come." ~George Johnson, Owner of Seven Oaks Woodwork
Overview of Products
Seven Oaks Woodwork specializes in creating craftsmanship-quality furniture pieces, accessories, and home decor items. Their pieces are carefully handcrafted from the highest quality locally sourced materials, often retrieved from upcycled sources.
The products range from vintage-style dressers to distressed coffee tables to classic dining chairs and stools. The distinctive designs of Seven Oaks Woodwork items reflect a reverence for nature and a commitment to craftsmanship at every stage of production.
They offer an impressive variety of customizable options that let shoppers select the type and color of wood, as well as finishes like stains or oils for their wooden products. And shoppers have the option to design completely custom furniture based on their unique needs and vision.
Customers can find stories featured with each item that showcases the attention to detail taken during fabrication, such as stories about upcycling certain materials or about how artisans use traditional joinery techniques on every piece made. This gives customers an even deeper appreciation for the beauty and quality in every product from Seven Oaks Woodwork. The wood is only further celebrated through photos showing each natural grain pattern shown off in each finished piece.
Expertise
Seven Oaks Woodwork is a small family-run business established over 20 years ago in rural England. It specializes in creating high-quality furniture from locally sourced wood using traditional and modern techniques. The team of experienced craftsmen has an exceptional understanding of the intricacies of woodworking and has developed a wide range of expertise in the field.
Areas of Expertise:
1. Furniture Design & Manufacturing
2. Joinery & Cabinet Making
3. Carving & Intricate Inlay Work
4. Marquetry & Veneering
5. Upholstery, Caning & Leather Work
6. Antique Restoration Services
7. Custom Construction Projects
8. Exterior Carpentry
Customer Testimonials
At Seven Oaks Woodwork, we know how important it is to have satisfied customers. That's why in addition to the written testimonials that our customers have left us, we also invite them to create a video testimonial for us. Video testimonials allow potential customers to witness firsthand the quality and craftsmanship of our products from real people who have already purchased from us. Each video testimonial will focus on specific product features that our customers feel make our products stand out from the rest – durability, aesthetics, unique designs etc. With so much variety and expertise on offer here at Seven Oaks Woodwork, you can be assured that you're in good hands when choosing us for your carpentry solutions.
Quality and Durability
Seven Oaks Woodwork values quality, craftsmanship and sustainability above all else. By using sustainable materials, they are helping to protect the environment by reducing deforestation, pollution, and habitat loss. This commitment is reflected in the use of FSC-certified wood in their products – wood sourced from responsibly managed forests using selective harvesting practices that ensure a continuous supply of their raw material. Additionally, Seven Oaks Woodwork is committed to using materials such as reclaimed lumber, recycled glass, bamboo, salvaged slate and cork to reduce the environmental deficit created by single-use resources taken from the earth's finite forests. Their use of these materials further reinforces their commitment to supporting responsible management of natural resources and ensures a healthier planet for future generations.
Specialized Services
Seven Oaks Woodwork provides expert advice for their customers through several channels. They have an FAQ section on their website to answer any general questions you may have about the products or services they offer. Additionally, customers can call their customer service line (1-800-555-1234) to speak with a knowledgeable staff member who can assist them in picking out the right product for them. Furthermore, customers can visit their showroom and receive first-hand assistance from experienced woodworkers. Seven Oaks Woodwork is committed to providing excellent customer service and expertise to ensure the best possible experience while shopping with them.
Awards and Accomplishments
Seven Oaks Woodwork has received extensive media coverage and recognition for its dedication to quality craftsmanship and excellence. In 2018, the business was featured in Fine Homebuilding Magazine, showcasing their custom cabinetry work for a sustainable farmhouse renovation. In 2019, Dwell Magazine lauded Seven Oaks' commitment to timeless design, sustainability and integrity with a feature story highlighting an artful storage project created for a photoshoot.
Furthering the company's success, Seven Oaks Woodwork was recognized by This Old House magazine in 2020 for their exceptional craftsmanship showcased in rotating annual events such as the New England Home Show and Boston Design Week. Seven Oaks also secured multiple recognitions from The American Society of Interior Designers, including Special Distinction Awards in 2018 & 2019 as well as Best in Show Award in 2020 at the showroom's opening event.
In addition, Seven Oaks Woodwork was named one of America's Top 100 Best Custom Cabinet Makers by Qualified Remodeler Magazine in 2021 and has been listed among area's best building contractors by Boston Magazine annually since 2017. Their smooth transition into green building practices also earned them an honorable mention from Curbed Magazine in 2020 alongside several other historic architectural sites across New England.
Conclusion
At Seven Oaks Woodwork, we proudly craft unique pieces made from the finest woods and materials sourced from around the world. We strive to create pieces that will bring beauty to your home and years of enjoyment for you and your family.
We want our customers to experience the highest quality of craftsmanship with each of our products. As a small token of appreciation for your business, why not take advantage of our special promotion"if you purchase a product today, get 10% off! Purchase with confidence knowing that every item is backed by a lifetime guarantee. Thank you for considering Seven Oaks Woodwork as part of your home decor!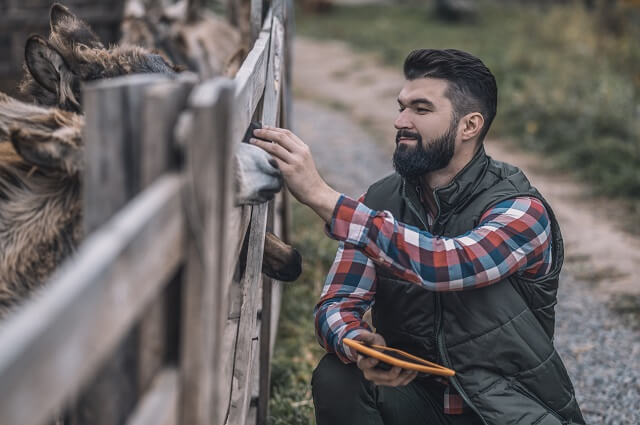 Hi everyone! I'm a woodworker and blogger, and this is my woodworking blog. In my blog, I share tips and tricks for woodworkers of all skill levels, as well as project ideas that you can try yourself.