Introduction
If you're looking to turn your passion for woodworking into a professional career, starting a woodworking business from home can be an exciting and rewarding venture. With the right tools and preparation, it's possible to make a living doing something that you love. Starting your own business offers the flexibility of working from home, being your own boss, and having complete control of your working hours and prices. There are numerous advantages to starting a woodworking business from home"greater convenience, less overhead costs, and improved family time.
One of the first steps to setting up a home-based woodworking business is finding quality materials for long-lasting projects. Finding reliable suppliers and figuring out how much material will be needed are crucial parts of the puzzle. You will also need to create a workspace setup where all the necessary tools can be accessed quickly and easily. This could include saws, drill presses, chisels, handsaws etc that should accommodate both safety guidelines and efficient project completions.
It is essential to choose the type of work you want to do carefully as each one requires its own set of qualifications and equipment as well as specific marketing strategies depending on the target customer base. Whether making furniture or installing intricate cabinetry in high end homes, choosing an area of expertise before opening up shop will help focus resources and avoid overstretching yourself with too many types of projects at once.
When it comes time to start servicing customers by taking orders or conducting estimates and consultations in person or over the phone; ensuring confidentiality between yourself and clients must not be overlooked when it comes down to protecting everyone's privacy along with their data-security interests. Keeping records updated on resumes for craftsmen staff who may come in for short term contracts is also paramount for accountability on how work gets done since most if not all operations run against timeframes rather than actual hours which cast different dynamics when it comes to delivering top quality results at competitive prices existing in any given market place pertaining industry.
Must-Have Tools and Equipment for Woodworking
To start a woodworking business from home, the essential tools and equipment you will need are: saws (including jigsaws, circular saws, band saws and miter saws), routers, hammers, screwdrivers, sanders, planes, drills (corded or cordless), chisels and drill bits. You may also want to include other power tools such as jointers, planers and lathes. Additionally, you will need to have a good selection of sharpening stones, hand planes and chisels as well as measuring devices such as calipers, protractors and rulers. It is also important to have a suitable workspace with adequate lighting as well as a dust collection system to protect both your tools and work environment. Depending on the type of projects you anticipate taking on in your woodworking business, it is recommended that you add specialty tools like biscuit joiners, pocket hole jigs or pocket scissors. Finally, it is important to invest in quality safety gear like goggles and protective gloves
Designing and Setting Up Your Workshop
Whether you have a dedicated workshop in your home or are using another room, such as the garage, when planning and setting up your woodworking business, consider the essentials like lighting and adequate space. Most importantly, ensure that you have the right tools for the job " depending on the kind of woodworking projects you plan to pursue, a few standard items may be necessary such as saws, hammers, sanders and drills. Investing in some high-quality machinery can also make all the difference when it comes to accuracy and precision in your work. Follow safety regulations to make sure you avoid any potential hazards; invest in proper protective gear if necessary. After ensuring your workshop is ready to use, try organizing it so that tools are placed properly and everything is easy to find whenever needed.
You should also create enough space for showcasing your products for customers who drop by or visit online. If you will be going to clients' homes, consider investing in good storage materials such as boxes or bags that can carry pieces without damage " this can attract more customers and clients and show them that you take their projects seriously. Finally come up with an efficient workflow process that'll set a pace on how fast you could complete each project while still delivering quality workmanship. Make sure there's sufficient room around machines and cutting areas as well as table space which will prove handy when detailing each piece being cut or carved. Additionally, updating software like CAD or 3D modelling programs might be advantageous depending on what kind of wood-related services your business specializes in offering customers " these features are vital for complex projects for businesses such as furniture makers, cabinet builders or model makers.
Developing Your Product Line and Design Ideas
It is essential for you to determine the types of woodworking products you will be producing when starting a woodworking business from home. Be sure to begin with a specific focus, such as furniture, cabinets, or art. You should then create designs that reflect both your style and the needs of your customers. Look at what is currently popular in the market and tweak existing designs to personalize them. Additionally, consider incorporating eco-friendly elements such as reclaimed wood into your design ideas. Doing research on trending home decor items and trends in woodworking can provide great insight for developing new and innovative product lines. Finally, test out sample pieces before formally manufacturing them so that you can ensure they meet customer satisfaction standards.
Where to Purchase Woodworking Materials and Supplies
Purchasing the necessary materials and supplies for woodworking can be a daunting task if you are unfamiliar with what you need. To get started, it's important to make a list of the specific tools and materials required for the specific woodworking projects you plan to tackle. When shopping, research different supply shops near your area to compare prices, product availability, and delivery options. Some popular suppliers include lumberyards, home improvement stores, or specialty shops. You will also want to consider whether you want to purchase your supplies online or in-person – both offer advantages and disadvantages.
When making your purchases in-person, take into account where the supplier is located and how convenient it would be for obtaining supplies ideally on a regular basis. If you're looking for specific types of lumber or unique hardware pieces, there may be certain stores that specialize in these products. Online suppliers are becoming increasingly popular due to their low prices and access to large inventories; however, it can be difficult to evaluate quality without seeing material before making a purchase. Consider signing up for newsletters from several different suppliers so that you have access to new items when they arrive on store shelves. Lastly, made sure to take into account shipping costs when purchasing online since this can add expense quickly when dealing with larger orders.
Meeting Legal and Tax Requirements as a Woodworking Business Owner
As a woodworking business owner, there are certain legal and tax requirements that you'll need to fulfil in order to operate legally. Depending on your location, these may vary slightly but generally will include:
• Obtaining a business license from the local office of your city or state government
• Filing taxes as either a sole proprietor, LLC, or corporation
• Paying payroll taxes for any employees
• Purchasing general liability insurance
• Setting up an employer identification number with the IRS
• Checking zoning laws to ensure your home is zoned appropriately for running a business operation
Once you've met all legal requirements associated with owning a business, it's time to explore ways to avoid getting into further trouble with taxes. If you plan on hiring employees, be sure to stay up-to-date on payroll tax laws and regulations so you can report wages accordingly each quarter. Additionally, consult your accountant about the appropriate filing methods for different types of income associated with woodworking endeavors. Finally, get familiar with self-employment tax regulations so you can easily meet those obligations each year when filing returns. By following best practices from the outset, you'll help ensure long-term success for your woodworking business.
Crafting a Business Plan That Suits Your Needs
Creating a business plan for your woodworking business is an essential first step to your success. A business plan will help you establish goals, understand the market and create an actionable plan to achieve those goals. As part of the process, ensure that you have taken into account any local zoning restrictions that may affect your ability to conduct business from home, as well as any licensing requirements or other permits you may need. Additionally, consider what types of services you'll offer and how much it will cost to buy the necessary equipment and supplies to get started. You should also set realistic financial projections, so that you can track progress and make changes if needed. Consider ways in which you will price your services and promote them, building a reputation among past clients who can vouch for quality workmanship with recommendations on social media and other outlets. Finally, create a comprehensive budget that accounts for overhead costs such as tools, materials and insurance so that each project is profitable from start to finish.
Advertising and Promotional Tactics to Reach New Clients
One of the most important parts of owning a successful woodworking business from home is ensuring that you have plenty of clients. To start, you should create an online presence by utilizing social media platforms to share content and updates about your business. You can also utilize search engine optimization (SEO) techniques such as using relevant keywords and backlinking to increase your visibility in search results. Additionally, you can use email marketing campaigns to reach out to prospective customers or send exclusive offers or promotions. Investing in paid advertising across various digital outlets"including Google Ads, Facebook Ads, Twitter Ads, YouTube Ads, etc."can also be an effective way of reaching new customers. Finally, don't forget about traditional promotional tactics such as placing classified ads in local newspapers or distributing flyers door-to-door to target potential buyers in your area.
Tips for Selling Woodworking Products Online
1. Have a Solid Business Plan: Developing a business plan is absolutely essential to starting a woodworking business from home. Ensure that you are knowledgeable about the various aspects of the industry, and create a plan that outlines detailed strategies for marketing your products, obtaining capital, managing your finances and operations, and so on.
2. Invest in Quality Equipment: For efficient and successful production of your woodworking creations, it is important that you invest in quality materials and tools. Consider purchasing basic tools such as saws, blades, chisels, planes, adhesives and finishes which will give you the freedom to work with different types of wood varieties and design styles.
3. Develop an Online Presence: In today's world, having an online presence is essential to succeeding in any business venture. Work towards creating a website for yourself that showcases your craftsmanship and experience as a woodworker. Implement effective online marketing techniques such as pay per click (PPC) campaigns to increase visibility for your business across search engines like Google and Yahoo! Additionally, consider utilizing social media platforms such as Facebook to showcase sample projects through pictures or video demonstrations which can help attract potential buyers from all over the world!
4. Reach Out To Suppliers: Successful entrepreneurs realize that getting reliable suppliers should be top priority when running the day-to-day operations of their businesses. Finding quality suppliers who are willing to provide you with quality materials at reasonable prices can take time but can really help set you apart from other competitors out there in the long run!
5. Build Relationships with Local Retailers: After establishing yourself online it will be beneficial to build relationships with local retailers near where you live who feature handmade items like yours or have sections dedicated specifically to unique one-of-a-kind wares produced by independent artisans such as yourself! This can help increase exposure for your craftsmanship and broaden your customer base outside just those who shop online!
Conclusion
When starting a woodworking business from home there are some key points to remember. First, it's important to create a plan that outlines your goals and how you will achieve them. Make sure that you understand the local zoning laws, taxes, and other regulations related to running businesses from home. Additionally, make sure to research what areas of woodworking you will specialize in; some people prefer to focus on custom furniture pieces, while others might prefer smaller projects such as shelves or cabinetry. Finally, start creating a portfolio to showcase your talents and begin marketing your services in order to start bringing in customers for regular work. With the right skillset and determination, creating a successful woodworking business from home is definitely possible.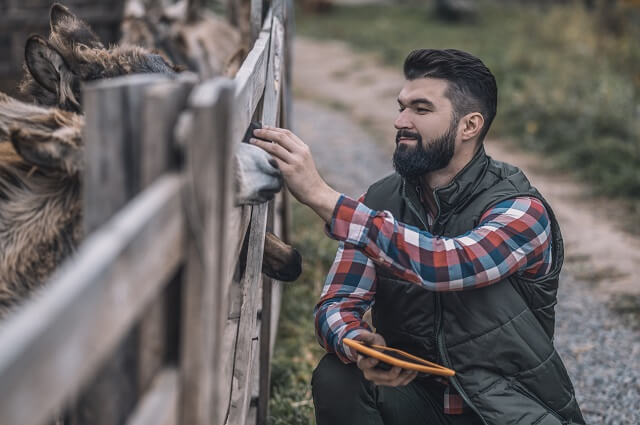 Hi everyone! I'm a woodworker and blogger, and this is my woodworking blog. In my blog, I share tips and tricks for woodworkers of all skill levels, as well as project ideas that you can try yourself.