Alternatives
The Woodworkers Guild of America is a professional association specifically designed for those interested in pursuing a career in the craft of woodworking. Membership gives access to resources, events, and discounts on tools and supplies as well as community support.
Before determining if membership is worth it, it is important to first explore all available alternatives, such as local woodworking clubs. Membership in a local club can provide access to tools and workshops as well as mentorship opportunities with experienced woodworkers living within the same area. Additionally, many offers specialty workshops, classes or outings to help improve skills and build relationships with fellow enthusiasts.
Aside from joining a local club, researching online forums offer detailed advice from many experienced woodworkers. Contest entry fees or magazine subscriptions may provide access to previously unavailable project ideas or tricks of the trade while providing monetary compensation or recognition in return.
Ultimately deciding if a Woodworker's Guild of America membership is worth it comes down to cost versus benefit analysis; remembering there are other options out there that should be explored before signing up for any particular organization.
Resource Comparison
The Woodworkers Guild of America (WGOA) offers a robust list of benefits, such as video tutorials, plans and templates, woodworking tips and tricks, project ideas, and newsletter updates. There is no shortage of helpful resources available to the guild's members. When compared to other membership options, many traditional woodworking websites offer clearer photos and more detailed instruction for projects.
However, the WGOA includes several membership tiers that give access to various types of bonuses from discounts on purchases at specialty stores to being able to access advanced direct instruction from master craftspeople. Those who have experience in different areas of woodworking are also invited to join the society's online community forums where they can help teach one another their skill sets.
The WGOA also hosts conference events where members can network with each other and be connected with industry professionals and experts. In addition, WGOA members are eligible for exclusive offers like discounts on tools or materials. These discounted prices could ultimately make it worth the Woodsworker Guild of America membership fees depending on what you need out of a woodworking membership.
Cost-Benefit Analysis
The cost of membership within the Woodworkers Guild of America can vary depending on the type of membership. Currently, the most basic type of membership (Associate) costs $35 per year, while a more advanced type of membership (Full) costs $125 annually.
Ultimately, the question is whether or not joining this organization is worth it for woodworkers. To help answer this question, you should compare the total cost of membership to the benefits and services that are provided. These can include access to a large online database full of instructional materials and/or exclusive discounts from suppliers and retailers. Other potential benefits may also exist, such as being able to network with experienced woodworkers from around the world who may be able to provide guidance and solutions to any problems a woodworker might encounter.
The bottom line is that for some woodworkers, making the investment into becoming a member in the Woodworkers Guild of America will pay off in terms of savings and access to valuable information and resources. However, each person must carefully evaluate their own situation and goals in order to determine if it's right for them or not.
Discussion Questions
1. What has been your experience as a member of Woodworkers Guild Of America?
2. Do you feel the membership benefits outweigh the cost?
3. Does the content provided add value to your woodworking projects and/or techniques?
4. What specific features do you think are valuable in terms of tools, tips, and advice?
5. How do you think being a member of Woodworkers Guild Of America can improve your woodworking skills?
6. As a potential member, what questions or concerns do you have regarding joining the Guild?
7. How accessible are the resources provided by the Guild?
8. In what ways do you think an active community on topics related to woodworking would be beneficial for members?
Historical Context
Woodworking has been a part of human existence for thousands of years, allowing our ancestors to build tools, shelters and vessels that laid the foundations for vibrant and complex societies. Woodworkers were highly valued throughout this period as their skills enabled many practical tasks that were needed to live comfortably during this era.
Fast-forward to more modern times, and woodworking is still an incredibly popular hobby and profession. While technology has no doubt had an impact on how people work with wood, traditional methods like planing and chiseling are still in use today. To preserve these traditional crafts and provide opportunities for respectable business through the development of new products, professional associations have also come into being in various countries over the years; one such example is the Woodworkers Guild of America (WGA).
The WGA was established in 1919 in order to continue and strengthen existing traditions of artisan woodworking around the United States. The guild provides guidance on design principles, proper construction techniques, industry standards, market trends, and a wide range of other related topics. Not only does this information help members stay informed about industry developments but it can also serve as a source of inspiration while offering valuable connections between members enterprises, which can help increase both sales and networking abilities.
All in all, a membership in the Woodworkers Guild of America is certainly worth it considering its offering"contributing to a valuable learning space with illustrious history as well as potentially improving ones business prospects by building connections with fellow members throughout the country.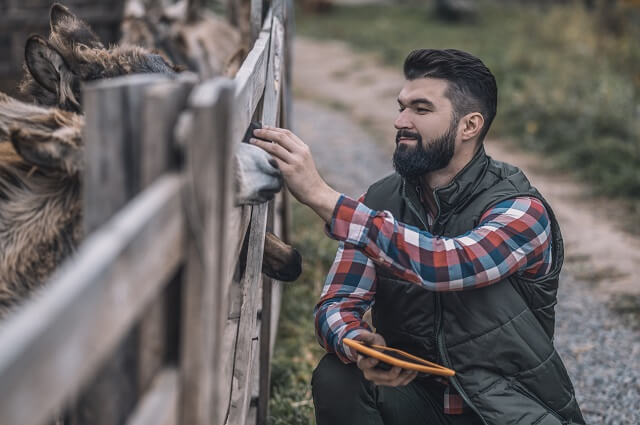 Hi everyone! I'm a woodworker and blogger, and this is my woodworking blog. In my blog, I share tips and tricks for woodworkers of all skill levels, as well as project ideas that you can try yourself.