Introduction
Jetty Woodwork is a family-owned business that has been crafting beautiful, handcrafted furniture and home decor for several decades. Founded by expert woodworker, John Driver, the company is focused on providing quality products and offering different options to their customers. Their mission is not only to provide high-quality pieces but also to bring joy and satisfaction to homes with their products.
Jetty Woodwork stands out from other competitors thanks to the expertise of the entire team led by John Driver. They pride themselves on using high-quality materials, precise craftsmanship, and top-notch customer service. Not only do they create luxurious furniture but also provide interior designing services tailored to each customer's individual needs and desires. In addition, they offer consultation services that are designed to help make sure clients understand their options and make the best decisions for their projects. Moreover, their product selection includes woods from popular species, including walnut, cherry, and oak in a range of finishes customized per client specifications. The pieces range from small pieces such as jewelry boxes or napkin rings all the way up to grand custom built cabinetry or dining tables creating an environment that is both elegant and luxurious.
In short, Jetty Woodwork provides exquisite works of art at an affordable price with quality service making them a sought-after choice for many customers looking for unique pieces or custom designs of furniture for their homes or businesses. It's this kind of attention to detail and commitment to excellence that sets them apart from any other woodworking business out there!
Who's Behind Jetty Woodwork
Jetty Woodwork is a family-owned business based in Morro Bay, California. The company consists of two brothers and their talented team of craftsmen.
The inspiration behind Jetty Woodwork stems from the brothers' passion for quality craftsmanship, outdoor adventure, and appreciation of beautiful materials. Growing up on the Southern California coast influenced the design aesthetic and provided a unique perspective on the furniture they crafted. They strive to combine traditional craftsmanship with modern designs to create timeless pieces that are eye-catching and functional.
The team of experienced craftsmen at Jetty Woodwork has decades of experience in creating custom wood pieces for furniture, cabinetry, art installations, architectural elements, and more. Their skill set allows them to work with any type of wood desired by their clients, including rare exotics woods and reclaimed timber from historic structures around the world. The customers vision coupled with expertise provide a truly one-of-a-kind piece every time.
Jetty Woodwork seeks to honor nature as much as possible throughout the entire process from sourcing to completion. All woodworking practices are conducted using renewable resources which have minimal impact on the environment. From sustainably managed forests to salvaged timbers – organic elements form an integral part of every creation which adds both beauty and character to each work of art crafted by Jetty Woodwork.
Quality and Design
Jetty Woodwork is a high-end woodworking business that specializes in creating custom furniture and home décor from concept to completion. Using sustainable hardwoods, the company creates beautiful pieces that are designed to last for generations. Each piece of furniture and decoration crafted by Jetty Woodworks shows attention to detail with intricate carvings, stunning wood grain patterns, and exquisite finishes. From rustic to modern, the company is sure to have the perfect piece for any room. With an eye for design and an appreciation for quality workmanship, Jetty Woodworks offers clients a truly unique experience. Customers receive personalized services from design consultations to installation guidance. The final product of each project proudly showcases the talent and skill behind every jetty produced piece. Jetty Woodwork prides itself on keeping up with current trends while always using classic practices when handcrafting its unique furnishings. By delivering nothing but the highest quality materials, designs, and craftsmanship, customers can make sure their purchase will be somewhere they can show off with confidence.
Environmentally Conscious Practices
At Jetty Woodwork, we understand the importance of safeguarding the environment and protecting our planet. That's why we are committed to adopting environmentally conscious practices into our production and business processes. To this end, we have started sourcing sustainable materials such as bamboo, reclaimed wood, and recycled plastic for use in our products. We have also implemented best practices in all aspects of our production process from design to supply chain management. For example, we are using greener manufacturing techniques such as water-based paints and finishes which reduce hazardous chemicals from being released into the surrounding environment. Additionally, packaging materials for shipping are made out of recycled cardboard and other natural sources instead of plastic. Other initiatives include reducing energy consumption wherever possible by using LED lighting solutionsin our facilities and helping to preserve natural resources by providing transparency about where materials for production come from. By taking such measures, we feel confident that more people will join us in doing their part to create a more eco-friendly future.
Tackling Big Design with Small-Scale Precision
Jetty Woodwork is a small local business that specializes in delivering high-quality woodworking projects. They are able to deliver big design with small-scale precision due to the creative and skilled craftsmen employed by the company. Their focus on detail, custom craftsmanship, and quality materials enables them to provide bespoke solutions for all kinds of jobs.
The team at Jetty Woodwork begins each project by consulting with their clients and understanding the overarching goals and vision they have in mind. From there, they use their expertise to select only the best materials available and turn it into something special as per their customer's wishes. Whether it be producing custom furniture or tables, detailed cabinets, kitchen islands, or any other kind of woodwork design- Jetty Woodwork is able to make beautiful pieces of art which bring life to customers homes or businesses.
Their commitment to customer service ensures that they keep up regular correspondence with their client base and remain open minded when a client brings forth an idea which may not have been seen before. The team utilizes experience combined with modern technology such as CNC machines as well as other traditional tools, so every job produced has an element of over engineering which makes sure each piece lives up to expectations every single time.
Unlocking Possibilities with a Personal Touch
At Jetty Woodwork, we understand how unique and specific each customer's wants and needs can be. That is why we offer a variety of customization options so they can create truly unique pieces that fit perfectly into their space and lifestyle. From choosing from our vast selection of hardwood, veneer, MDF finishings in different colors, sizes, and styles, to having an entirely custom designed piece made for them – the possibilities are truly limitless. Whether you're looking for rustic farmhouse charm or modern contemporary looks, there's something for everyone at Jetty Woodwork. We even offer a price match guarantee on competitively priced products so our customers know they are getting the best value for their money! With Jetty Woodwork's mission to provide quality craftsmanship that is uniquely tailored to your needs and preferences, you can create the perfect pieces that will remain timeless and beautiful over the years.
Taking Pride in Handcrafted Quality
Jetty Woodwork takes tremendous pride in handcrafted quality in their products. They value the time and energy that goes into the careful creation of each piece, viewing it as a passion rather than just a simple job. Each project is a labor of love, where the team is focused on creating something beautiful with superior craftsmanship. The people at Jetty Woodwork understand that each item they make is not only made for aesthetic purposes but also to be rugged enough to stand up to everyday wear-and-tear for years to come. This attention to detail and commitment to excellence has earned Jetty Woodwork numerous awards, including an "excellent" rating from the American Society of Craftsmen (ASC). Every product they create is signed off by one of the master craftsmen, as a statement that it meets their exacting standards before being displayed or sent off for sale. People can be assured when they purchase an item from Jetty Woodwork that they are receiving nothing less than the best – crafted with skill and care into something uniquely beautiful and long lasting.
Conclusion
At Jetty Woodwork, we understand that when it comes to crafting furniture and home goods, close attention to detail and quality materials matter. This is why we take the time to hand-select each item of wood used in production and craft everything to specifications. That's a commitment to excellence that you can see in every piece of furniture or home good we produce. We stand behind this promise because we go the extra mile, in order to produce items that are designed to last a lifetime. Our pieces are also made with passion — crafted with love by skilled professionals — so you can be sure that whatever you purchase from us will be of superior quality, beauty, and craftsmanship. So when it comes time for you to choose furnishings or any other home goods, trust Jetty Woodwork for your best value. Only here can you be assured of receiving the precision results, superior quality materials, and attention to detail that our customers have come to expect from us.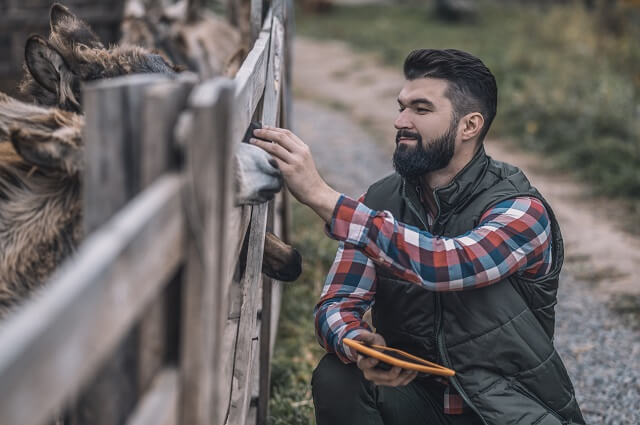 Hi everyone! I'm a woodworker and blogger, and this is my woodworking blog. In my blog, I share tips and tricks for woodworkers of all skill levels, as well as project ideas that you can try yourself.