Introduction
The Laguna Woodworking Bench is the perfect choice for any DIY enthusiast or seasoned woodworker. This durable and strong bench provides the necessary tools needed to create a wide range of projects in an efficient and cost-effective manner.
The high-quality construction of the Laguna Woodworking Bench makes it capable of sustaining weights up to 500 pounds, making it a reliable work surface for even the most demanding of projects. The engineered leg vise boast a range of 10" with smooth action that locks down firmly, providing superior clamping power when you need it. The bench also features interior posts and 4" dog holes located on both sides of the center support rail, allowing quick set ups combined with T-track slots, giving you quick access to heavier items as well as an array of tools. Finally, dual heavy-duty end vises offer 14" capacity and provide great holding power along with adjustable jaw plates to accommodate even large pieces of material safely and securely.
All in all, it's clear that Laguna has thoughtfully designed the perfect workbench for those who appreciate both form and function. Whether you're tackling your next home improvement project or outfitting your shop, the Laguna Woodworking Bench gives you a wide array of capabilities–all backed by strong craftsmanship and design excellence.
Use and Applications
The Laguna Woodworking Bench is an excellent resource for woodworkers of all skill levels. Its versatility makes it one of the most popular benches in the market, and its features are designed with a range of different uses in mind.
One major application of the Laguna Woodworking Bench is for dovetailing and joinery work. As it's constructed with precision machined components, anyone who works on joint construction or has to fit two pieces of wood together securely will appreciate this bench's simple yet effective design. Due to its tightly-spaced construction rails and T-tracks, both half-blind and through dovetails are easier to execute on these benches than on other models. This can be used when making cutting boards, cabinetry, drawers or any other woodworking projects that need precise joints to be created.
The bench's weight – which ranges from 200lbs to 500lbs – also makes it ideal for furniture restoration jobs that involve repair work at various angles and positions. With a heavy bench like this, you can feel certain of its stability when doing more delicate work such as finish sanding and scraping of a painted surface or sharpening chisels for planing wooden surfaces. It can also be useful for clamping large pieces of wood down before splitting them so your end product looks neat without leaving any unsightly marks from clamps or other tools being used while working them over.
In addition, the versatility makes it perfect for assembling art projects like sculptures made from smaller parts where multiple angles of vision are needed. As well as that, it doubles up as an excellent sewing table as its height lends itself perfectly to accommodating long bolts of fabric or extensive pattern cutting requirements too!
Design & Construction
The Laguna Woodworking Bench is constructed with type A-36 mild steel that makes it one of the most durable workbenches available on the market. It also has a volute spring support system which consists of a series of heavy-gauge springs attached to each side to provide stability and ensure smoother movement while in use. The bench also has adjustable holdfast clamps that securely fasten the material being worked on, as well as four removable stainless steel pegs for quick clamp placement. Additionally, its maple top is finished with multiple coats of oil-based varnish for moisture resistance and increased durability. All of these features guarantee that it will withstand heavy use for many years and still look just as good as it did when it was first purchased. Furthermore, both the table legs and cross members are bolted together using zinc plated fasteners, providing a strong connection that ensures rigidity while machining or sanding large pieces. This construction process allows woodworkers to trust in their workbench's dependability during intense precision operations.
Add-on Products
The Laguna Woodworking Bench is a great starting point for any woodworker. With a second included shelf offering over 500 lbs. of load capacity and storage capacity, it is designed to help keep projects organized and make sure nothing gets in the way of your work. The bench also comes with a heavy-duty steel frame, base cabinet with adjustable locking panels, four independent vises and much more. In addition, you can add-on products to enhance the bench even further:
1. Magnetic bar holders – make organizing your tools easier by attaching magnetic bars to the back of your bench, allowing you to attach small items such as drill bits, chisels and more.
2. Mobile base – get effortless mobility when adding a mobile base to your bench, ensuring that you can easily move it around your shop or workspace as needed.
3. Anvil block – perfect for pounding out cold welds or rounding off metal edges, an anvil block featuring heavy steel construction gives you access to professional blacksmithing right on your bench.
4. Outfeed tables – turn your Laguna Woodworking Bench into an assembly station by adding outfeed tables along one side or near the middle for extra support during long projects.
5. Dust collection rings – keep the dust and splinters at bay using dust collection rings which are designed to sit above each independent vise attached to the bench top and collect sawdust from power tools like circular saws, routers and more before it has a chance to spread all over your shop floor or table surface.
Maintenance Tips
The Laguna Woodworking Bench is a dependable and durable workbench that can withstand wear and tear with ease. But, like any other piece of furniture, it needs regular cleaning and maintenance to stay in top shape. To ensure your bench remains functional and looks new for years to come, here are some essential maintenance tips to keep in mind.
-Consider applying wax on the bench every 6 months. This will protect the wood and prevent it from developing scratches or nicks that might occur over time due to regular use. Use a high-quality wax specifically designed for wood surfaces for best results.
-Periodically inspect your woodworking bench for loose screws, bolts, or joints and tighten them as necessary. Doing this will help maintain the overall structural integrity of the workbench so it continues to perform optimally balance large items without any issues.
-Clean up any spills, stains, or dust on the bench right away using a damp cloth or piece of paper towel. Doing this will ensure that dirt doesn't accumulate between its crevices or damage its surface finish over an extended period of time.
-Take care of the top surface by making sure not to drag or lean heavy objects across it when working on projects that require manual adjustments at times. Doing this may cause unnecessary scrapes or dents on the surface which can decrease its aesthetic appeal over time unless taken care of promptly.
Conclusion
The Laguna Woodworking Bench is a great addition for any woodworking enthusiast. Whether you are a hobbyist or professional, the bench provides plenty of utility and convenience in all of your projects. It has a robust steel frame that can support heavy materials, while still being light enough to be easily moved around your workshop. Its adjustable height allows it to fit any working space, and its wide array of features make it suitable for both large and small jobs. The included accessories such as drawers, shelves, vices, slides and tails provide more convenience, further adding to its value as a do-it-all bench. With this Laguna Woodworking Bench in your shop, you and your projects will benefit from having an efficient and versatile work surface. Enjoy the ease of movement to accommodate project specifics while maintaining ultimate precision during each cut or finish. Take advantage of the unbeatable value offered by the Laguna Woodworking Bench and walk away with professional results each time!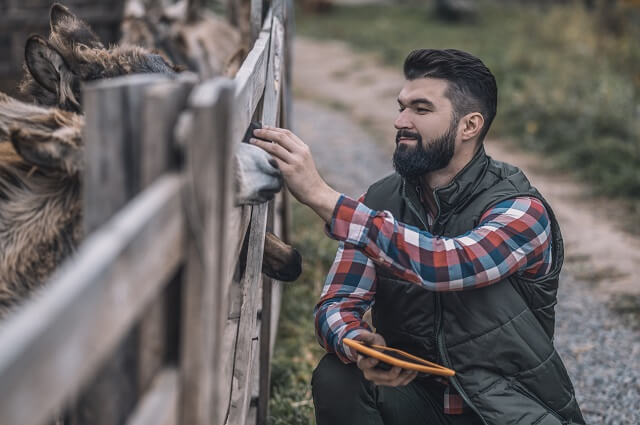 Hi everyone! I'm a woodworker and blogger, and this is my woodworking blog. In my blog, I share tips and tricks for woodworkers of all skill levels, as well as project ideas that you can try yourself.