Introduction
Missouri Woodworks is a family-owned, locally operated business that has been crafting beautiful furniture and decor for more than 50 years. Our company takes pride in our quality craftsmanship and ability to create unique pieces from raw materials. We have a wide range of custom services, from designing and building a unique piece of furniture for your home, to refinishing heirlooms and antiques for a new lease on life. Whether you are looking for an extra bedroom set or outdoor seating, we have the skills and the expertise to make it happen.
At Missouri Woodworks, we believe that modern design is essential in any living environment. That's why we invest so much time into creating beautiful pieces infused with special touches that fit into any style of room. We specialize in handcrafted tables and chairs, as well as restoring vintage furniture both large and small. Clients can choose from solid wood like oak, walnut, cherry, or pine; eco-friendly finishes such as clearances or stains; and something with an antique flair if they desire. All pieces are made with quality joints that match the style of the original craftsman for ultimate comfort and durability! Our team offers comprehensive restoration services for antiques to enhance their beauty even further. Additionally we offer upholstery options along with fabric selection making it easy to customize a look catered specifically to your needs.
If you're looking for something unique but don't know where to start " no worries! Missouri Woodworks has highly creative designers on staff to help bring your vision to life! They can also suggest ideas based on current trends in interior design if desired/ We don't just provide furniture solutions though – we also create illuminated wall accents such as sconces, mirrors., console floating shelves & more are available too! Every project is tailored towards individual requests & specifications creating truly one-of-a kind spaces whether residential or commercial settings.. No matter what the size or scope of project our staff is happy o assist at every step of the way helping ensure success every job regardless of circumstance!
Our History
Missouri Woodworks started as a small family-run business out of a small, one room workshop. The Owen family has owned and operated the business for three generations. For the first few years, they simply sold furniture pieces crafted in their own workshop. However, as demand grew and local demand continued to remain strong, they expanded their operations.
Today, Missouri Woodworks is still a thriving family-owned business providing quality woodworking solutions across the United States and beyond. They have expanded their range to include everything from rustic cabinetry to antique furniture restoration services which have been lauded by woodworkers both near and afar. Additionally, they are highly involved in their local community with volunteering initiatives such as upcycling donated materials into furniture and giving back through donations of time or product. Their commitment to craftsmanship is evident in every creation that leaves their shop and resonates with customers around the world who rely on Missouri Woodworks for a wide variety of projects"from elegant dining table sets to hand carved signs that grace public parks coast-to-coast. Today, after more than 25 years in business, there is no doubt that what had started out as a small family workshop has grown into something so much more: an iconic brand driven by an unwavering understanding of artistry coupled with a modern approach to sustainability and quality construction that can last generations.
Our Commitment to Quality
At Missouri Woodworks, we take great pride in our commitment to quality. Our furniture pieces are carefully crafted with the utmost attention to detail and are sure to provide years of lasting use.
Each piece of furniture is made from high-quality wood such as oak, maple, cherry, and walnut. Our experienced craftspeople begin by using precision machinery to cut the wood into the appropriate shapes for each item. Following that, skilled hands apply stains and finishes to the fine wooden surfaces with care to ensure a superior look and durability for the finished product. Every step of the process is done with an eye for quality and perfection.
What sets us apart from other woodworking companies is our passion for excellence in every piece we produce! We perform multiple quality checks during production and before shipment, so you can trust that your product will arrives undamaged and looking its best. Additionally, every piece comes with a limited warranty so customers can be sure they are getting unbeatable value on their purchase. For specialized projects such as cabinetry or mantels, our team can custom design unique items tailored perfectly towards each client's individual tastes. Whatever your needs may be, you can count on us to exceed expectations!
Our Specialties
Missouri Woodworks is a workshop dedicated to the production of finely crafted and custom wooden furniture. We use reclaimed wood, sustainably sourced hardwood, and locally found materials during the construction process of our complicated pieces. All of our items are hand-crafted with precision by our skilled craftsmen. We take great pride in the creation of each piece we make, from tables and chairs to beds, cabinets and more.
Our work is incredibly varied and showcases the remarkable capabilities of our craftsmen. We specialize in constructing antique reproductions but can also create replica designs from popular historical periods or classic contemporary styles upon request. No matter what kind of style or design you're looking for, you can bet that Missouri Woodworks has a uniquely crafted piece fit just for you.
We firmly believe that purchasing quality furniture should be more than just an investment; it should be something special you'll remember forever. That's why we strive to create works that will last through generations, instantly recognizable as timeless decorations made with one-of-a-kind skill. Our team has decades of experience under their belts and come highly recommended by other industry professionals around the area who recognize us as one of the premier places to get high quality, affordably priced furniture worldwide.
Inside the Workshop
Missouri Woodworks is a well-known workshop in Missouri that specializes in custom woodworking and carpentry. They offer a variety of services, including custom furniture making, cabinetry, millwork and flooring as well as specialty items such as altars, ornamental doors and mantels. When you take a tour of the process inside this woodworking outfit there are several steps that you will see from start to finish. Beginning with the selection of raw materials such as lumber, hardwoods and specialty woods like walnut or maple. The wood is then cut to size using a band saw before it is smoothed down with chisels or sanders for an even finish. From there the pieces are assembled by hand or with specialized machines for precise fittings before being given special finishes such as stain or varnish that bring out the natural beauty of each piece. Finally the items are delivered to their new owners who can enjoy them for years to come.
Customer Testimonials
Missouri Woodworks is a family-owned business that specializes in building custom furniture, cabinets, and other woodworks. We take pride in the quality of our services, as customer satisfaction is our top priority. Our customers can attest to this dedication as so many have spoken out about their experiences with us.
From beautiful kitchen designs to custom built coffee tables, our customers couldn't be happier. Many of them have expressed how pleased they are with the craftsmanship and attention to detail given for each project we work on. Others appreciate the way we make sure everyone remains updated throughout the entire process from start to finish.
On top of delivering amazing pieces of furniture in a timely manner, Missouri Woodworks values everyone's unique style; therefore, our team consults with each customer to make sure their vision comes true within their desired budget. This individualized approach is one of the reasons why so many clients continue coming back for more!
Above all else, Missouri Woodworks constantly strives for excellence and customer satisfaction indoors and outdoors by creating high-quality wooden pieces that bring comfort and aesthetic beauty into any home. Our customers are extremely satisfied with their experience due to the exceptional customer service they receive throughout every aspect of working with us at Missouri Woodworks. They love that no matter what project they need help with, it's always delivered above expectations. Furthermore, many customers have remarked on how much time is saved when dealing with us since no visits are necessary " everything can be done remotely – making it an even smoother and cozier experience!
Looking Ahead
Missouri Woodworks is looking ahead to more exciting projects in the near future. We are planning on expanding our product line to include custom-crafted furniture and home decor items. We will also be investigating new materials such as bamboo, strand woven bamboo, and sustainably harvested wood species. Additionally, we plan on using cutting-edge technology in our production processes to produce high-quality, eco-friendly pieces of furniture that not only look amazing but are durable and affordable. Furthermore, we plan on utilizing innovative design techniques to create pieces that are both beautiful and functional. Our goal is to keep pushing the boundaries of what is possible when it comes to creating beautiful woodworking pieces while beating industry standards in terms of quality, service and cost. Finally, we will continue focusing on partnering with local artisans and makers in order to bring unique designs from around the world into homes everywhere.
Conclusion
Missouri Woodworks has been a staple of the Missouri community for over 20 years. The business has grown from being a small family-run shop to a leading manufacturing facility in the area. In addition to producing high-quality furniture, they have also become known for their commitment to sustainability and environmental initiatives such as harvesting all locally sourced materials and using recycled products whenever possible. They have also created economic opportunities for local, skilled crafts people by providing jobs and training that ensures quality and performance. With their experienced team, Missouri Woodworks brings an extraordinary level of product excellence to their customers with superior craftsmanship that is unmatched in the industry.
The future looks bright for Missouri Woodworks. As they continue to provide one-of-a-kind heirloom quality furniture at an excellent value, they hope to expand their reach across North America while still maintaining their high standards of production and customer service. By taking measureable steps towards sustainability, they are investing in both the future of our planet as well as the brighter future of their business. With Missourian's passion for woodworking, combined with their dedication toward creating eco-friendly solutions, it looks like Missouri Woodworks will be around for many years to come!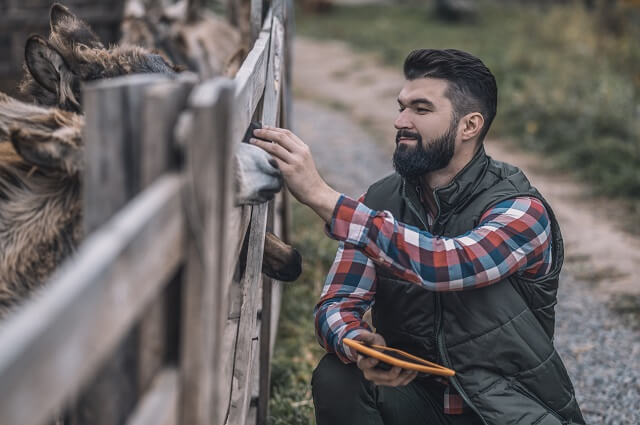 Hi everyone! I'm a woodworker and blogger, and this is my woodworking blog. In my blog, I share tips and tricks for woodworkers of all skill levels, as well as project ideas that you can try yourself.