Introduction
Muddy Pond Woodworks is a unique, family-owned business specializing in custom furniture and woodworking. Founded in 1985 by Tom and Ronald Mabry in a small town just outside Nashville, Tennessee, Muddy Pond Woodworks has grown to become an internationally respected source of handcrafted heirloom furniture.
Tom and Ronald are fourth-generation carpenters with a passion for fine craftsmanship that began more than a century ago. Their commitment to expert craftsmanship and traditional techniques has earned them the respect of fellow woodworkers from around the globe.
Muddy Pond Woodworks offers a wide array of custom-made furniture, including occasional tables, chairs, cabinets, sideboards, bookcases, children's furniture and more. The craftsmen at Muddy Pond also specialize in historic restoration work as well as one-of-a-kind architectural pieces such as mantles and doors.
With its dedication to quality products and exceptional customer service, Muddy Pond is committed to ensuring that each customer is fully satisfied with their purchase. All projects are thoroughly inspected before being shipped to customers both nationally and abroad. The Mabry brothers have even been known to personally deliver some of the larger pieces they create upon request.
In addition to its commitment to excellence, Muddy Pond Woodworks is also dedicated to giving back to its community through charitable partnerships with local organizations that support economic development projects and promote sustainability initiatives in the local area. This includes providing skilled mentorship for young aspiring carpenters through internships and apprenticeships within their business operations.
Crafting Process
At Muddy Pond Woodworks, we use a variety of traditional woodworking techniques to craft our products. We begin with selecting the finest materials for the project, inspecting each piece for any imperfections or weaknesses that may affect its strength and durability. We then shape and dimension the lumber with specialized tools such as planers, jointers, and table saws. Next, we assemble the components together through a variety of techniques such as mortise and tenon joinery or finger jointing. Once the product is finished, it is sanded to an incredibly fine smoothness so that it looks as beautiful as it will be functional. Lastly, we apply a selection of oils, paints and varnishes to protect the wood from moisture and UV damage while enhancing its natural grain patterns and depth of colour. Our goal is to provide products that are both high-quality and long-lasting while ensuring they keep their unique character that can only be achieved by time-honoured craftsmanship.
Quality Materials
Muddy Pond Woodworks is committed to using only the highest quality materials for all its woodworking projects. The woods they use are mainly sustainably-sourced hardwoods like oak, walnut, and cherry, which are chosen for their strength, durability and aesthetic appeal. More exotic woods like ebony or bird's eye maple are also available as special requests.
The finished pieces also often feature metal inserts in the form of bolts or hardware to enhance the furniture's look and provide additional strength and stability. The metals chosen are always carefully selected by Muddy Pond's team of craftsman to ensure they won't corrode or rust over time. They prefer to use stainless steel and brass inserts specifically due to the durability offered by these metals.
To finish off their creations, a blend of oil-based coatings and water-based sealants are applied depending on the type of wood used. These treatments penetrate deep into the grains of the wood providing superior protection against aging and damage from humidity, insects and temperature changes. This also ensures that Muddy Pond Woodworks could continue to bring its customers beautiful pieces that will last many lifetimes without losing any of its initial grandeur.
Design Examples
Muddy Pond Woodworks is a custom furniture and cabinetry company with many years of experience crafting beautiful, utilitarian pieces. They specialize in using local hardwoods like cherry, walnut, and hickory to create unique furniture that lasts for generations. All of their furniture is designed to be aesthetically pleasing and highly functional. From bookcases to beds, Muddy Pond Woodworks has an array of custom furniture from which customers can choose. Additionally, they provide advice on how to make the best choice when it comes to selecting a piece for a specific area or purpose. This includes technical specifications about the different styles, woods, finishes, and construction options that are available for any given item. The team at Muddy Pond Woodworks takes pride in their attention to detail and care in producing quality pieces that exceed expectations.
Client Testimonials
Muddy Pond Woodworks is an absolute pleasure to work with! Their team of highly skilled craftsmen craft custom furniture pieces using the highest quality wood and materials. We commissioned Muddy Pond Woodworks to create a large custom table for our new home and they exceeded our expectations. Not only were they able to create an absolutely stunning piece, it was completed much earlier than expected. They paid close attention to detail and the final product was far beyond what we had envisioned.
The attention to detail and courtesy shown by the team at Muddy Pond Woodworks went above and beyond. From the moment we consulted on the project to its completion, we felt welcome by their knowledgeable staff who made sure to keep us informed every step of the way so that we could be happy with the end result. The time taken to diligently explain processes or potential design changes made us feel comfortable throughout the process as well as secure in trusting Muddy Pond Woodworks for all of our future projects. We will definitely recommend them and use them again in the future!
Additional Resources
Videos:
•Muddy Pond Woodworks Showcase – this video showcases all the wonderful products that Muddy Pond Woodworks has to offer. It walks you through each product and shows off the craftsmanship of each piece.
•Muddy Pond Woodworks Tutorials – learn the basics of woodworking and see how different kinds of products are made with this series of helpful tutorials created by Muddy Pond Woodworks.
•Muddy Pond Woodworks Product Reviews – get customer opinions on the different kind of wooden products offered by Muddy Pond Woodworks, and find out which items they think are worth your money.
Tutorials:
•Woodcarving Basics " this tutorial will teach you how to carve your own design into a piece of wood, including safety instruction and step-by-step instructions for different levels of carvers.
•Making Furniture at Home " if you've always wanted to make your own furniture but never looked into it then this tutorial is for you! It goes over everything from what tools are necessary to tips on constructing a variety of pieces from bookcases to sofas.
Articles:
•Why You Should Choose Bespoke Wooden Products " Find out why bespoke wooden products are becoming so popular for home décor and get tips on where to buy them from Muddy Pond Woodworks.
•The Benefits of Wooden Furniture " discover some hidden benefits that come with having wooden furniture such as health benefits, cost savings and sustainability.
Contact Information
Muddy Pond Woodworks
820 Highway 33 Suite 300
Lawrenceburg, TN 38464
Phone: 931-766-7516
Website: https://www.muddypondwoodworks.com/
Muddy Pond Woodworks is a family business located in Lawrenceburg, Tennessee. They specialize in creating custom furniture and crafted pieces from locally sourced hardwoods. Their dedication to using only the finest materials shines through in each of the products they create. Muddy Pond Woodworks offers an array of custom pieces for sale on their website, as well as an online store that carries various woodworking supplies for anyone interested in building their own projects at home. Customers can also visit the showroom to view some of the handmade furniture and pick out something special that speaks to them. With decades of experience, Muddy Pond Woodworks is sure to provide customers with quality craftsmanship and timeless pieces they will enjoy for many years to come.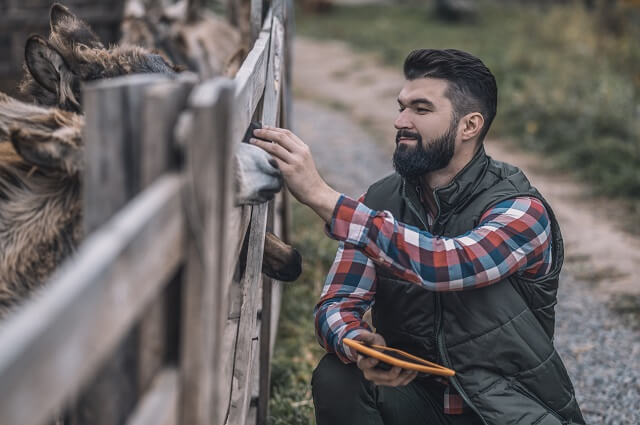 Hi everyone! I'm a woodworker and blogger, and this is my woodworking blog. In my blog, I share tips and tricks for woodworkers of all skill levels, as well as project ideas that you can try yourself.