Introduction
Nancy Hiller is an internationally renowned master craftswoman and fine woodworker. For the last three decades, she has used her unique combination of artistic vision and technical skill to create furniture that transcends mere function to become true works of art. Her pieces are both beautiful and durable, embodying a classic elegance that is long lasting. She draws on historical traditions while introducing modern techniques and conceptual elements to give her creations an unmistakably contemporary vibe.
Nancy Hiller's fine woodworking skills have garnered wide acclaim throughout the world in the form of numerous design awards, exhibition invitations, media coverage and published bookings. Her designs have been featured on public television shows, in magazines and books, as well as private collections around the globe. Nancy's goal is always to meld beauty with utility; it is this combination which has kept her work sought after by collectors around the world for more than 30 years.
Nancy Hiller's expertise in fine woodworking goes beyond simply creating beautiful furniture pieces; through her teaching she helps others learn how to incorporate tradition into modern materials. Nancy runs workshops ranging from one-day seminars to intensive two-week courses in traditional joinery techniques such as dovetails, half blind dovetails, lap joints as well how to use traditional hand tools like saws, planes and chisels for maximum effect both for their aesthetic but also their durability. Whether designing furniture or teaching what she knows about timeless methods of construction, Nancy Hiller continues to be at the forefront of the fine woodworking industry nurturing creativity within this craftspeople community worldwide.
Nancy Hiller's Journey of Creativity and Discovery
Nancy Hiller is a renowned designer and popular woodworker. She has been creating beautiful furniture and home decor for more than 30 years. As a self-taught woodworker, her skills have been honed through decades of hard work and exploration. In her signature style, she works with solid hardwoods, taking pride in each unique piece.
What began as an exploration into the nature of craftsmanship, quickly became a life's passion for Nancy Hiller. Each project reveals new discoveries as Nancy experiments with different types of woods to explore unique textures and colors that make her pieces one-of-a-kind. Her creations represent both great skill and innovation " drawing on traditional joinery techniques to create modern forms with timeless beauty.
Over the years, Nancy has perfected her craft by sharing her knowledge through classes and workshops around the world, inspiring other aspiring woodworkers in their own creative journeys. Today she continues to recognize the beauty in each piece of wood to bring forth functional works of art that last a lifetime.
Deconstructing Fine Woodworking
Nancy Hiller's "Fine Woodworking" is a highly-regarded manual for experienced and novice woodworkers alike. It provides an in-depth look at the process of selecting and crafting ideal pieces of wood for building furniture, whether it be from new or reclaimed material. Through its pages, readers are able to gain a thorough understanding of what type of lumber is best for a certain project, as well as tips on how to get the most from their piece of timber. Further, Nancy Hiller covers topics such as joinery techniques, working with hand planes and chisels, as well as finishing techniques such as rubouts and polishing. The book also includes detailed plans for nineteen classic furniture projects to help one start in fine woodworking. Regardless of skill level, Nancy Hiller's "Fine Woodworking" is an essential resource for anyone wanting to improve their skills in select ing and crafting quality furniture.
Finishing Touches
Nancy Hiller Fine Woodworking specializes in crafting the highest-quality wood pieces, adding an extra layer of luxury, through the application of a variety of finest lacquers. The wood is carefully sanded and prepared to ensure a smooth finish before the lacquer is applied. Finishing touches may include either oil-based or water-based lacquers. Oil-based lacquer provides enhanced dimension and depth, giving each piece its own unique character. It also results in more durable and stain-resistant furniture that won't fade, chip or crack. Water-based lacquer produces a soft, satin look, with less yellowing over time and fewer VOCs than oil-based formulas.
At Nancy Hiller Fine Woodworking, highly trained professionals apply these finishes with an eye towards protecting the luxurious quality of your wood while bringing out its ideal beauty. To further enhance each product's distinctive appearance and feel, artisans distress corners and edges using hand tools to create depth and visibility to features such as beading or panels. In addition to exquisite furniture finishes, we offer a variety of hardware styles paying careful attention to proportion, comfort, and specific design objectives required for residential projects such as kitchen remodels or bathroom vanities. Whether you're looking for traditional fixtures with ornate scroll work details or sleek modern designs bound by clean lines"we can do it all!
Nancy Hiller Fine Woodworking expertly creates beautiful works of art made from fine woods which are then finished with extraordinary precision using multiple techniques that bring out their beauty as well as protect them from wear and tear over time. We take pride in our meticulous process of handcrafting exquisite products ranging from desks and chests of drawers to kitchen cabinets. Our finishing process involves applying waxes, stains and glazes to existing surfaces or creating entirely new layers such as laminate veneers or solid wood coating treatments which add warmth while deepening the natural coloration of the grain pattern beneath it. The end result is one which delights the senses; a must-have fine piece worthy of any luxurious home decor that will last generations " delivering both beauty and quality each step along the way!
Seeking Out the Finest Woods
Nancy Hiller Fine Woodworking is a specialty furniture design shop that specializes in the construction of handcrafted and heirloom-quality furniture utilizing only the finest woods. The goal of Nancy Hiller Fine Woodworking is to create high-quality pieces that can be passed down from generation to generation, thereby preserving the craftsmanship and creating priceless family heritage.
In order to achieve this aim, Nancy and her team go out of their way to source superior wood materials. All timber used in their pieces is carefully inspected for suitability and harvested from sustainable sources with an eye towards both quality and conservation. Each piece is built in the workshop by skilled artisans who are committed to producing items of unparalleled beauty, masterful craftsmanship, and lasting durability. Additionally, all custom designs created at Nancy Hiller's workshop come with a lifetime guarantee for repair or replacement should any structural issues arise within the first ten years of ownership.
Nancy Hiller Fine Woodworking crafts beautiful furniture that brings joy not just for today, but for the future as well. With old-world accuracy combined with modern technologies, each piece from Nancy Hiller's studio adheres to strict principles of design excellence and expert craftsmanship that results in pieces rich in tradition yet contemporary in style. Whether you're seeking out a new kitchen table or looking for a specialized item such as a rocking chair or gentleman's armoire, you can have confidence knowing that your purchase will add authenticity and value to your home while leave behind stories worthy of being shared across generations.
Capturing History in a Piece of Wood
Nancy Hiller Fine Woodworking captures the beauty of history in each piece of wood it creates. Through meticulous artistry and superior craftsmanship, Nancy Hiller has become an iconic figure in the fine woodworking community. Her passion for capturing the essence and meaning behind each piece is what drives her to produce exceptional works of art from natural materials like woods.
Nancy Hiller begins each project by hand selecting certain pieces of wood that capture a feeling or tell a story for her clients. She looks for grain patterns and colors that are unique to the type of project she is creating. Once chosen, she carves out the design with precision and adds details like skillful finishes, stains, exotic woods, custom hardware, and warmth to bring attention to unique features in the wood. This process gives even more life to each custom piece as it takes shape keeping in mind the importance of symbolism throughout every stage of creation.
Nancy doesn't just create beautiful wood pieces; she takes great pride in immersing herself in her client's stories which help shape their pieces into something meaningful with deeper value than material goods can provide. Once these pieces are complete they become lifelong treasures that will be passed on through generations as stories along with them making it more than just something beautiful; it makes them tangible memories.
Crafting Pieces with Timeless Beauty
Nancy Hiller Fine Woodworking captures the timeless beauty of wood in perfect harmony with modern design. For more than 20 years, Nancy has been crafting exquisite pieces for both private and public works with only the highest quality craftsmanship. Working out of her studio in Ohio, Nancy produces one-of-a-kind furniture, lighting fixtures, cabinetry, art installations, and much more to bring new life to property of any shape and size.
Each piece crafted by Nancy is handmade with an eye on aesthetics as well as functionalism. The designs are unique and unlike anything else available on the market. Whether it's a custom bench or a grand entrance hall installation, customers can trust that they are getting something special that has been carefully thought out and executed with precision. And because all work is done on location, customers know everything is made by hand here in the USA.
Over the years Nancy continues to push the envelope when it comes to design, expanding artistic possibilities while still honoring traditional techniques. It's this mission"combining skillful craftsmanship with timeless beauty"that makes Nancy Hiller Fine Woodworking stand out from others in her field.
Case Studies
Nancy Hiller has been an expert in fine woodworking for years. In her shop located in San Francisco, she creates custom furniture and cabinets that showcase her innovative style and modern minimalism. Her mix of traditional craftsmanship with contemporary elements has been admired by many and she continues to mesmerize everyone with breathtaking works of art.
The process that Nancy uses to create her pieces is fascinating. She begins by carefully selecting premium quality hardwoods such as walnut, teak, or oak. Once chosen, she then applies a finisher stripper to the wood in order to reveal it's true color before sanding it down and applying the finish of choice. This could be anything from a traditional stain or patterned inlay or even a unique mix of paint and glazes to give it added texture and depth. Finally each piece is sealed with a protective lacquer which ensures longevity and continued beauty over the years.
The features of Nancy's furniture are just as excellent as their construction process – each piece boasts clean lines and smart storage options such as secret compartments which provide users with additional storage space when needed. Additionally, each drawer is created with precision accuracy so that they slide effortlessly from side to side without any binding or sticking. Finally, the hardware on her pieces are always the highest grade for reliability and long-term use. With Nancy Hiller Fine Woodworking you can really rest assured knowing your investment will last you for many years to come.
Final reflection
Nancy Hiller's Fine Woodworking is not just a business"it is an art form that conveys thought and emotion throughout each crafted piece. Nancy understands the importance of her craft and pays special attention to every detail, whether it be with a custom-made commission or restoring precious family heirlooms.
The beauty of Nancy Hiller's Fine Woodworking lies in its ability to create timeless, one-of-a-kind pieces that have been treasured for generations. By drawing on her deep appreciation of the grain and texture found in wood, she seeks to inspire both her clients and admirers to pay homage to the material by recognizing its potential. Her wood pieces are an expression of passion, joy, and even sadness throughout the process of creating them.
Every aspect of Nancy's work is rooted in respect for its original material"the tree from which each piece has been crafted. Through this philosophy, she ensures her work has lasting value; a value that can only come from combining high quality materials with design excellence. By actively participating in classes dedicated to educating others about woodworking and artistry, she continues to promote the fine craftsmanship that goes into each creation"from conception until completion.
Nancy Hiller's Fine Woodworking truly matters because it affirms her belief that taking pride in one's work is vital for any success story. Furthermore, Nancy wants those who appreciate the splendor of handcrafted furniture and cabinetry to understand how much time and effort goes into transforming raw materials into timeless creations. She empowers people to recognize the beauty found within nature's finest ingredients"wood being some of them"while also awakening their spiritual connection between artist and artistry alike.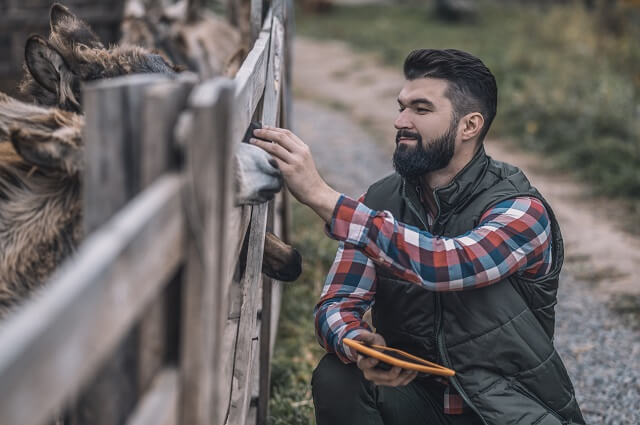 Hi everyone! I'm a woodworker and blogger, and this is my woodworking blog. In my blog, I share tips and tricks for woodworkers of all skill levels, as well as project ideas that you can try yourself.