Introduction to Painting Exterior Woodwork
Exterior woodwork requires painting in order to protect and maintain it from the elements. Exterior surfaces such as siding, windows, decks, fences, and other outdoor structures are exposed to extreme extremes in temperatures, wind, rain, hail and more. The quality of the paint used on these surfaces will determine how long they last while providing an attractive appearance.
Siding is often made out of wood or Aluminum that is prone to cracking, fading and deterioration due to sunlight exposure. It is important to choose paint with a high degree of UV protection and superior adhesion properties that can withstand harsh weather conditions.
Windows are just as vulnerable as siding, so a tough-wearing paint should be chosen that has the ability to hold up against constant use due to opening and closing. A water-based latex formula works best for protecting against mildew and fading from the sun's rays.
Decks are usually constructed out of hardwood or softwood with either oil or latex paints for maximum protection against moisture penetrating deep into the wood grain and causing structural damage over time.
Fences need to be painted on both sides with a water-resistant material in order to protect them form rot caused by standing water pooling up around the bottom support beams over time.
Accurate preparation for painting exterior woodwork is an essential step in getting your project off to a good start because any loose or worn out material needs to be removed beforehand in order for new layers of paint to adhere properly. Pressure washing can also be helpful in removing dirt build up prior before beginning a painting job – especially on larger scale projects-as this ensures a better finish when all is said and done!
Types of Exterior Paint
Paint for exterior woodwork comes in a variety of different finishes and types, including gloss, semi-gloss, and satin. Gloss paints produce a thick, shiny finish that highlights imperfections in the surface. Semi-Gloss provides a more muted sheen than gloss paint, lending areas covered with it a less pronounced but still reflective look while satin paints have a luminous sheen that helps hide small surface blemishes.
Every type of sheen is suited to different kinds of projects, depending on individual desires and the difficulty of maintaining the desired look. Latex paints are better suited for use outdoors because they contain additives to protect them from rain and UV rays. Oil or enamel paints both provide extra protection against decay and discoloration but require vigorous maintenance to ensure their durability over time. Additionally, some brands include mildew retardants that help protect wood from such fungi; however, even those need periodic application needed for maximum effectiveness and prevention of damage caused by prolonged exposure to moisture.
Preparation for Painting
When it comes to prepping exterior woodwork for painting, there are a few important steps to take. In addition to priming, sanding, caulking, and patching, it's also important to make any necessary repairs to the surfaces of the woodwork. This can include anything from patching holes or cracks that may have formed in the woodwork over time, or filling in any gaps between mismatched boards on decks or cladding that might let moisture in below. It's also beneficial to use an oil-based sealer on bare wood before priming the surfaces, as this will help protect against future water damage. Once these repairs and prep work are completed, then you'll be ready to start painting!
Application Tips
Rollers:
For larger areas, a roller is best. With exterior woodwork, you need to use a very thick nap roller that is designed for exterior surfaces. Since the surface of exterior woodwork may contain aged or worn paint, and possibly vulnerable splinters, be sure to put painters' tape over any exposed nail heads beforehand. Make sure that the nap roller is completely filled with the appropriate type and quantity of paint to provide excellent coverage without leaving streaks or voids in application. You can also use both an extension pole or ladder depending on the height of your application area to guarantee full coverage along quicker.
Brushes:
For specific areas, using a brush can give superior results compared to using a roller. Exterior woodworking requires different types of brushes than you would typically use inside your home due to weather conditions such as heavy rain and snow that can cause deterioration of other types of paint brushes more quickly than those used outside. Select from varieties such as angel-hair, fine filaments, and coarse filament brushes for superior surface adhesion for all latex paints and primers designed for use on wood exteriors. Practicing proper techniques such as going back over each brush stroke several times and applying a thin coat rather than one thick coat are paramount when painting with a brush.
Sprayers:
Sprayer application will yield overall the best finish when applied correctly on an exterior woodwork project. Pressure washers should be used first before painting with any type of sprayer in order to easily remove any dirt or plant material from the surface prior to priming, painting or staining your desired project in order to achieve a high quality finished result along faster. When coating exterior wood projects with a sprayer it's important to note that you should minimize overspray by utilizing guards between coats if needed as oil-based varnish paints require at least two thin coats for them to properly cure adequately and dry naturally; therefore between coats allowed drying time is essential–resulting in best application results when proper prepping strides are taken prior starting your own DIY project!
Maintenance
Cleaning: Regularly clean your painted exterior woodwork with a soft brush, warm water and gentle detergent. Gently scrub any areas where mould or mildew may be present, being careful not to apply too much pressure that could potentially damage the paint and wood.
Removing mould/mildew: If there is persistent mould or mildew present on the woodwork it is recommended to use an anti-fungal treatment solution applied directly onto the affected area. Allow it to sit for 10 minutes then gently scrub away with a soft brush before rinsing off thoroughly with clean, warm water. Additionally, you can mix 1 cup of bleach and ¼ cup of TSP (trisodium phosphate) into 1 gallon of warm water and apply this mixture with a sponge, being sure to rinse all surfaces thoroughly afterwards.
Protection: To protect your exterior woodwork against future mould/mildew buildup, coat wooden surfaces with UVA protective paint or wood sealants so that surfaces are smooth and sealed properly. Make sure to reapply your chosen product every 12 months or when necessary dependant on climate conditions or other environmental factors which can affect the quality of the painted finish.
Conclusion
Books
• Exterior Woodcare by Stephen Corbett (Frieda Productions, 2018)
• Outdoor Woodwork by Tim Heywood (Struik Publishers, 2011)
• Exterior Painting: Projects and Inspiration from the Pros by John runte (Creative Homeowner, 2009)
YouTube Videos
• "How to Paint Your House's Exterior" by Home Improvement Expert (2017)
• "Staining & Weatherproofing" by The Home Depot (2015)
• "Preparing & Painting Exterior Wood" by The Family Handyman (2012)
Websites
• Sherwin-Williams: https://www.sherwin-williams.com/homeowners/exterior-paints-stains
• Bob Vila: https://www.bobvila.com/articles/how-to-paint-woodwork/
• Glidden: https://glidden.com/inspiration/ultimate-guide-to-exterior-painting/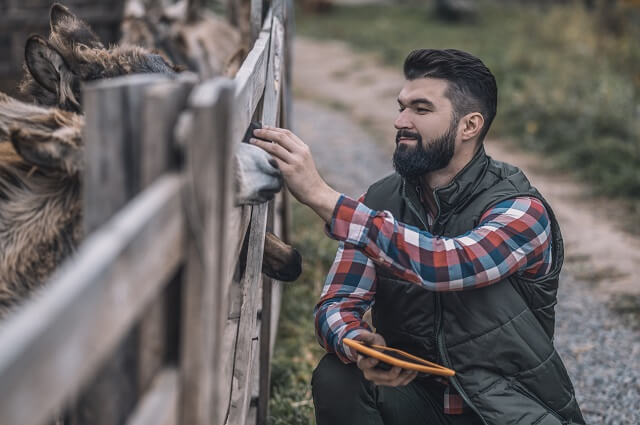 Hi everyone! I'm a woodworker and blogger, and this is my woodworking blog. In my blog, I share tips and tricks for woodworkers of all skill levels, as well as project ideas that you can try yourself.