Overview of Unique Handcrafted Woodworking Techniques
Panda Woodworks is a specialty woodworking shop that has been creating unique handcrafted items for more than twenty-five years. Located in Vancouver, Canada, their passionate team of artisans has the skill and experience to create custom furnishings from one-of-a kind designs to more traditional styles.
The Panda Woodworks team prides themselves on their expertise in crafting pieces with highly detailed designs, intricate carvings and special finishes. Utmost care is taken in every step of the process when creating each item and the end result speaks for itself. Testimonials from their satisfied clients rave about their skill and attention to detail.
Their focus on quality extends right until the final accessory is added or alteration made on finished pieces. From sleek dining tables to traditionally carved cabinetry they can craft something beautiful out of any type of wood: Oak, hickory, ash or cherry, no matter how intricate the design might be. The possibilities are endless with Panda Woodworks!
They also take pride in completing projects within deliveries that match customer expectations -turning a vision into reality as quickly as possible, never compromising on quality. With decades of experience under their belt, Panda Woodwork's portfolio includes numerous memorable items which have been crafted for customers across the world. To highlight this keep scrolling and you'll find some pictures from previous projects, showcasing the level of expertise offered at Panda Woodworks.
Whether you need a custom piece or simply desire bespoke furniture for your home " it doesn't matter if you are an individual looking for something unique for your living room; or a business needing customized cabinetry for an office space – you can trust Panda Woodworks to exceed all expectations! Contact them today and let them create something completely unique handcrafted just for you!
Custom Solutions
Panda Woodworks is a company dedicated to providing unique and durable custom solutions for their customers. Their store offers unique pieces that have been hand crafted from the best quality woods and materials, tailored to each customer's individual needs. Every custom piece they create follows strict craftsmanship standards, ensuring superior quality and longevity.
The team at Panda Woodworks are proud of the standard of service they offer and strive to ensure complete customer satisfaction. This is reflected in the numerous positive reviews they consistently receive on social media, such as "fantastic service" or "the craftsmanship was amazing!" Many customers appreciate their attentive customer service and willingness to address any concerns quickly, always striving to make sure that all pieces are produced correctly and keeping within the desired budget.
Creating custom pieces with intricate detail requires considerable knowledge, skill, and experience that the team possesses in great measure. They listen carefully to their customers' specifications, taking special care to capture a vision of what each piece should look like right down to the small details " such as wood grain pattern or odd angles " making sure all elements put together create an aesthetically pleasing result.
A major priority for Panda Woodworks is staying up-to-date on trends so they can provide design suggestions based on modern tastes " this also allows them to use different sillsets easily when creating more traditional styles as well as sleeker more contemporary pieces. Once a personalized design has been agreed upon by both parties, production begins promptly without any delays or complications. All safety protocols and guidelines set by local authorities are strictly adhered to throughout all processes at the shop making sure no detail goes unchecked. Finally, it's time for your brand new item to be delivered safely – yet another thing Panda Woodworks excels at!
Projects Completed by Panda Woodworks
Panda Woodworks is a highly skilled professional woodworking company that provides quality custom creations, working with both residential and commercial clients. They specialize in creating furniture, cabinets, countertops and flooring out of a variety of materials.
They have an impressive portfolio of completed projects that they showcase on their website along with client reviews. Some of their featured projects include a modern kitchen island made from walnut and black acrylic, full-scale industrial cabinets assembled with sustainably harvested wood, marble countertops installed in bathrooms, a minimalist floating staircase crafted from Douglas Fir, and a multi-level mezzanine engineered for optimizing the use of ceiling space.
Each project showcases the mastery of Panda Woodwork's craftsmen as well as their dedication to partnering with clients to build something truly special. No two creations are the same and customers appreciate their attention to detail. From rustic designs inspired by nature to sleek designs embodying minimalism, there's something for everyone within the Panda Woodworks catalog. Oftentimes these projects require careful planning and concrete coordination between design professionals and clients alike " making sure every detail is accounted for without compromising on quality or style is one of many qualities Panda has become known for over time.
Testimonials from Clients and/or Designers
Panda Woodworks has earned an excellent reputation among clients and designers for creating stunning custom woodworking projects. From cabinets, to furniture, to trim, Panda Woodworks uses the highest quality materials, attention to detail and skill to craft masterful pieces that have become treasured family heirlooms.
One client had Panda Woodworks create a custom entertainment center for her newly renovated living room. She wanted something that was both modern and elegant, so Panda Woodworks turned reclaimed white oak into a sleek design that showcased their attention to detail and mastery of joinery techniques. The final product was so beautiful it became the centerpiece of the room.
Designers working with Panda Woodworks rave about their commitment to excellence in terms of craftsmanship and customer service. One interior designer needed custom shelving, tables and storage units created specifically for one of her clients who had an old barndominium that was being converted into a modern space. After viewing examples of luxury workmanship from Panda Woodworks in the past, she knew they were the perfect fit. The project came together beautifully, with all pieces carefully crafted using beautiful woodgrain patterns with precise details.
Panda Woodworks is proud of its many successful projects that show off just how dedicated they are to meeting each customer's unique desires while utilizing their expertise skillset as master artisans in the field of custom cabinetry and fine woodwork.
Panda Woodworks
Panda Woodworks is a respected provider of high-end wooden and metal craftsmanship. Established in 2010, the company has established itself as an industry leader with their attention to detail and commitment to excellence. This reputation of excellence has led them to be crowned the winner of multiple awards over the years, such as "The Best Cabinet Craftsman Award" in 2017 and "Woodworking Excellence 2018″ from Good Housekeeping Magazine.
Aside from their awards, Panda Woodworks is renowned for consistently delivering superior products that meet or even exceed customer expectations. Their expert design and fabrication processes ensure unmatched durability and long-term reliability, while their extensive selection of woods including walnut, maple, oak and cherry showcase the skill which they put into each one of their creations. The extensive care they use every step of the way ensures each project meets their exacting standards.
Not only do they deliver excellence through their hard work – but also through how they treat both their customers and staff; everything Panda Woodworks does is done with a level professionalism that shows a real dedication to ultimately bringing satisfaction to clients. With more than seven decades of collective experience in materials science, creative designing, engineering, carpentry and marketing " Panda Woodworks is the leading provider of premium home-building solutions you can trust for your next project.
Summary of the Benefits of Choosing Panda Woodworks
Panda Woodworks offers a wide range of services to cover a variety of woodworking needs. From custom cabinetry and furniture building, to specialty woodworking projects and repairs, Panda Woodworks is able to provide comprehensive assistance with any project.
Custom Cabinetry: By utilizing custom cabinetry, customers can create custom storage solutions that are both attractive and tailored specifically to their home. No matter the desired look or functionality, Panda Woodworks' team will work one-on-one with the customer throughout the design process to ensure that their dream kitchen cabinets or bathroom vanities suit their exact specifications.
Furniture Building: From traditional designs to modern mid-century furniture pieces, Panda Woodworks can build whatever style or type of furniture is desired. Every detail from size and finish factors into each custom piece built in order to create something special that reflects the customer's style.
Specialty Projects: If you're looking for something unique and out of the ordinary, look no further than Panda Woodworks. Whether it be creating one-of-a-kind handrails for a stairway, door frames for an office space, memorial benches for outdoors, or even a curved ceiling accent wall made from locally sourced wood – there really is no limit on what they can do when it comes to specialized woodworking projects.
Repairs: With years of experience in handling all kinds of repair jobs on various types of furniture and structures, pandas have an expertise in restoring vintage pieces as well as repairing damaged structures or elements around the house such as floors or stairs. Customers can rest assured knowing that every detail will be handled with precision and care when it comes taking care of repairs big and small.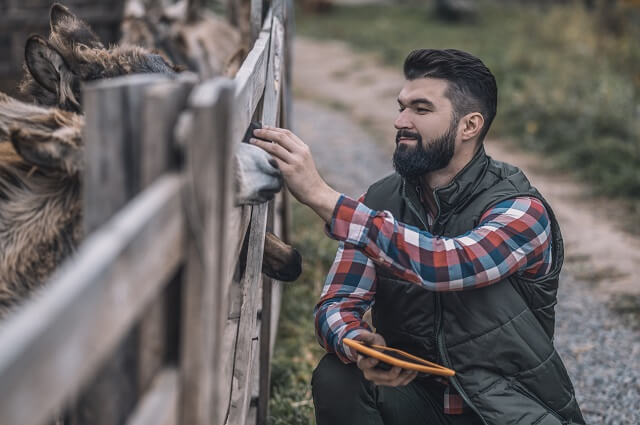 Hi everyone! I'm a woodworker and blogger, and this is my woodworking blog. In my blog, I share tips and tricks for woodworkers of all skill levels, as well as project ideas that you can try yourself.