Introducing Reedy's Woodworks
Reedy's Woodworks is a small, family-owned business based in Southern California. For over three decades, they have been handcrafting high quality wooden furniture. Each piece of furniture is individually crafted out of wood sourced exclusively within the United States. The selection includes a range of traditional, modern and contemporary style pieces that can be custom-made to fit any home or office décor. Their skilled craftsmanship is second to none and each item is carefully inspected throughout the entire process to ensure it meets their exacting standards of quality.
In addition to their fine furniture offerings, Reedy's Woodworks also specializes in custom creations such as bookcases, armoires, coffee tables and other smaller details for your home or office space. They are experts at crafting intricate personalized pieces with careful attention paid to every detail and utilizing an array of different woods and finishes for a truly unique product. Uniquely designed one-of-a-kind pieces often become a focal point in any room due to their beauty and craftsmanship. Reedy's Woodworks also offers consultation services for those wishing to create bespoke designs tailored specifically to their individual tastes. This coupled with the fact that they offer competitive prices sets them apart from most competitors.
The Founder of Reedy's Woodworks
Reedy's Woodworks, founded by innovator Arthur Reedy, has been producing beautiful, expertly crafted wooden furniture and designs for over 30 years. Reedy's dedication to producing quality goods is reflected in each and every piece of woodwork he creates. Having started out as a woodworker specializing in traditional country crafts such as chair making, carpenterwork and joinery, Reedy went on to expand his craft so that today Reedy's specializes in creating everything from custom cabinetry to fine wooden furniture.
Since the beginning of his business three decades ago, Arthur Reedy has been focused on creating superior products while keeping his prices fair and accessible to all. He believes that excellence should never be sacrificed at any cost. From the careful selection of materials through to the perfect execution of each detailed project, Reedy's Woodworks strives for absolute perfection with deep pride and commitment to craftsmanship throughout. With state-of-the-art technology melding with traditional methods; combined with passion for innovation and design, Reedy's produces exemplary quality that is second to none.
This commitment to outstanding customer service and continuous exploration of fresh ideas has earned Mr. Reedy multiple rewards over the years including local and national recognition from magazines such as Architectural Digest and Woodworking Magazine as well as lifetime achievement awards from prominent industry organizations such as The National Woodworking Guild. His recognition extends beyond the awards " customers across many countries have raved about their experience with Reedy's Woodworks adding credence to the craftsmanship behind it all.
Reedy's Woodworks Specialties
Reedy's Woodworks is a family owned and operated business located in the heart of idyllic Anytown, USA. Since 2011, our highly talented team of craftsmen have been wiring custom wooden creations for clients from all across the country. We specialize in creating bespoke pieces of furniture that are both functional and stylish. Our clients desire something unique for their homes, businesses or special events, so we make sure to always deliver exactly what they need with an extra touch that gives the piece a 'wow' factor beyond what was expected.
We pride ourselves on differentiating from other woodworking companies by offering an array of intriguing wood types from all over the world, including mahogany, teak, maple, cherry and more. Utilizing various techniques including steam bending and finalizing it with specialized finishing options like paint or stain gives our pieces character unavailable elsewhere. In addition to custom furniture, many clients come to us with ideas such as wall panels/divider screens, cabinets and accessories as well as home accents like tables lamps or trays which can all be exquisitely crafted through Reedy's Woodworks. We believe that our aesthetic makes a statement in any home or space; both modern and traditional alike! Whether you are looking for a perfect end-table to finish off your living room design or sourcing something completely out of the ordinary for your next event, we are here to customize requests with all budgets in mind!
Unrivalled Quality
Reedy's Woodworks prides itself on providing customers with unrivalled quality in every product that leaves its premises. With over 30 years of experience in custom woodworking, Reedy's is no stranger to crafting fine furniture and cabinets that can last centuries.
From craftsmanship down to the selection of raw materials, each stage of the woodworking process undertaken by Reedy's is deeply considered in order to make sure that nothing but the best is delivered. In order to guarantee unrivalled quality, emphasis is placed on everything from the selection of solids and woods chosen for each project to designing a structure which encourages air flow throughout so as to prevent any potential warping over time. Furthermore, attention-to-detail during the finishing stages secures a stunning level of luxury and visual appeal that meet customer expectations.
To extend the life of their products beyond expectation and withstand everyday use, Reedy's employs multi-step curing processes for applying finishes ranging from oiling, wiping varnish, brushing lacquer up to complex sprayed satin systems such as conversion varnish and catalyzed finishes. These processes involve multiple layers of coats applied one after the other – each layer gives prolonged protection whilst at the same time achieving an aesthetically beautiful end result with deep color penetration, maximum gloss definition and durability. As part of their commitment to quality assurance each piece undergoes a thorough inspection before leaving their production facilities ensuring anything leaving meets only highest standards.
Reedy's Woodworks and the Community
Reedy's Woodworks is a small business located in the heart of a small town. Their mission statement is to create unique, handmade wooden furniture and objects that can be enjoyed for generations. For over forty-years, this family owned business has been creating beautiful wooden furniture and décor pieces, by turning reclaimed and natural materials into one-of-a-kind works of art for their customers' homes.
The impact of Reedy's Woodworks extends beyond providing beautiful pieces of furniture; it reaches into the community where the local economy is supported with jobs created by their creativity. Reedy's team members draw on their decades of experience to mentor younger aspiring woodworkers in their craft, passing down knowledge to up-and-coming generations. Reedy's works closely with surrounding suppliers who provide them with quality reclaimed and raw materials sustainably sourced from nearby farms and forests, which help reduce the overall carbon footprint. In addition to providing quality goods, acting as mentors, and supporting local businesses, they also heavily participate in charitable initiatives such as Toys for Tots during the holiday season. This helps families in need receive the gifts they wouldn't otherwise have access to because of financial hardship or other difficulties associated with poverty stricken communities.
Overall, Reedy's Woodworks demonstrates how a small company can make a big impact in their local community by giving back goodwill through their creative talent and sustainability efforts; it shows that when we look out for each other, everyone benefits.
Invest in Reedy's Woodworks
At Reedy's Woodworks, they offer a wide range of high-quality woodworking services. Customers can select from bespoke furniture, cabinets and other wood craft such as cutting boards or sculptures, each designed with accuracy, reliability and craftsmanship that create beautiful pieces of art. The team consists of qualified professionals who are passionate about transforming the most precious woods into functional yet stunning furniture pieces. Each piece is produced using traditional techniques combined with modern woodworking technology that ensures superior quality control and precision.
The team at Reedy's Woodworks has decades of experience working with a variety of different woods, from pine to mahogany and every type between. From custom builds to complete bedroom sets and everything in between, this is one shop where you can get exactly what you're looking for. With attention to detail and passion for delivering the perfect product, there's no better place than Reedy's Woodworks when it comes to finding the best pieces for your home or project. In addition to their extensive custom work portfolio, they also have an extensive selection of ready-to-build kits available for purchase that are completely customizable for any project need.
Reedy's Woodworks offers more than just great woodworking; they also offer personalized service matched by no other store in town. All products are carefully inspected by their craftsmen before leaving the shop door, so customers can be sure they receive only the best standards possible in their furniture purchases. Whether you're looking for one special piece or an entire houseful of furniture, there's something available at Reedy's to fit your styling needs and craftsmanship demands " making them the ideal choice for woodworkers everywhere. So if you're looking to invest in stunning custom-made furniture or simply are wanting professional advice on the perfect pieces – trust Reedy's Woodworks – your go-to source when it comes to beautiful wooden furniture solutions!
Concluding Note
Reedy's Woodworks is a small business owned and operated by one man, Wayne Reedy. He has been crafting custom pieces of furniture, sculptures, and other wooden items since 1994.
Wayne runs his shop out of a small space in the rural outskirts of town which makes it hard to find but worth seeking out as each piece is made with dedication and attention to detail. In addition to creating original items he will also work with customers on their own special project.
Wayne has built items for both residential and commercial settings from restaurants to galleries. He enjoys collaborating with customers on their desires for something unique that can be appreciated for generations.
Reedy's woodworking continues to be a beloved source for craftsmanship in both public and private spaces around the region. With a wide range of products and services Ricky's is trusted for exclusive projects in art, furnishings, decor, architecture, building restoration and more. What's more is that he values his customer service first and foremost when partnering with clients throughout the entire process from vision production to final installation.
It is clear why Reedy's Woodworks continues to be lauded by its clients after 25 years in business – his quality materials, personalized touch, tireless commitment to excellence have encouraged the growth of this one-man show into the successful enterprise it has become today! Let's hear more about Reedy's Woodworks as its reputation precedes itself within the design community it serves!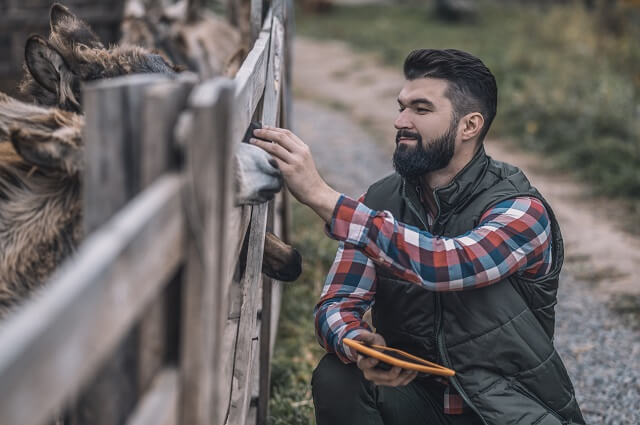 Hi everyone! I'm a woodworker and blogger, and this is my woodworking blog. In my blog, I share tips and tricks for woodworkers of all skill levels, as well as project ideas that you can try yourself.