Introduction to Riven Woodworks
Riven Woodworks is a family-owned custom woodworking business located in the beautiful city of Eugene, Oregon. Using sustainably harvested and locally sourced materials, Riven Woodworks creates custom handcrafted pieces that bring life to any room.
The company was founded by brothers Ian and Alan Riven in 2017 with the goal of providing beautiful, durable, and heirloom quality pieces that stand the test of time. From tv stands to kitchen cabinets to patio furniture and even home décor items like mirrors or wall art " Riven Woodworks has something for everyone. No job is too small or large for this talented crew of artisans " their mission is to provide customers with high quality work at an affordable price point.
At Riven Woodworks, superior craftsmanship paired with client satisfaction are their top priorities. The products are lovingly fashioned in their shop and clients always receive friendly and prompt customer service from beginning to end. An eye for detail coupled with attention to craftsmanship gives each piece its individual character, making it truly one of a kind.
Discover your inner style today with Riven Woodworks " visit their website: https://rivenwoodworks.com/ to see photos of their completed projects or reach out through phone or email to discuss a custom design.
The Art of Woodworking
Riven Woodworks is a woodworking studio dedicated to creating beautiful, high-quality pieces with attention to detail and craftsmanship. They are passionate about woodworking and strive to create each piece with precision and artistry that will last for generations. They work with quality hardwoods such as walnut, cherry, oak and mahogany that are sourced from sustainable forests. Each of their furniture pieces are carefully designed and crafted by hand using traditional techniques which include cutting, jointing, gluing, shaping, finishing and more. Their unique approach to woodworking ensures that every piece produced is high in quality yet true to its roots in design. Every step of the process is meticulously followed in order for the final product to meet their highest standards of excellence. The Riven Woodworks team take great pride in the detail of their pieces and believe that beautiful craftsmanship paired with outstanding customer service is essential in order for customers to have an excellent experience when shopping with them.
Skills & Expertise
Riven Woodworks is a team of highly experienced woodworkers with years of experience creating custom and beautifully crafted furniture, decor, fixtures and more. Our team consists of seasoned professionals who have earned awards for craftsmanship, completed a wide variety of projects beyond their local area, and been certified as experts in the industry.
From large-scale built-in installations to complex veneer designs and finely handcrafted cabinetry, each one of our woodworking specialists brings something special to the table. Cesar, for example, has years of experience in period reproduction work and specializes in intricate carvings and joinery processes " he won "Best Finished Furniture" at the 2017 Exposition des Artisans in France. Alan is a Certified Master Woodworker and Head Designer with a unique style which has taken him around the world to teach workshops in traditional techniques. John is known as an expert on sustainable design methods and practices " his dedication to producing furniture with minimal environmental footprint has earned him recognition from organizations such as Greenpeace.
We are proud to offer these skills and expertise to any custom project you may want created. Our commitment to excellence makes Riven Woodworks a trusted choice for quality materials, craftsmanship and stellar customer service.
Quality Control
Riven Woodworks takes a comprehensive approach to quality assurance through the use of specialized tools and techniques. Upon completion of a project, raw materials are tested according to industry standards. These tests can include a burn test, finish inspection and strength assessment. Then, after the appropriate treatment processes such as carving, profiling and edging have taken place, each individual piece is analyzed for tolerances and accuracy before being joined together into the end product.
Each finished product is put through rigorous testing to ensure that all parts fit perfectly together with no sharp edges or unfinished surfaces. A final evaluation is completed with 3D technology which points out areas where further attention may need to be given before completing a full approval process.
At every step along the way, Riven Woodworks ensures quality control by using advanced high-tech tools such as digital calipers and micrometers for precise measurements; heat sensors for detecting any weak spots within wood products; vacuum pressure surface testers for ensuring consistent finishes; digital colorometers for uniform color accuracy; and powerful computers to provide comprehensive detailed reports.
By taking these steps in addition to utilizing traditional woodworking practices, Riven Woodworks produces top-of-the-line products that exceed expectations in both aesthetic value artistry and craftsmanship.
Riven Woodworks Process
At Riven Woodworks, we strive to create high-quality woodworking pieces that reflect each client's individual style and taste. We understand how important it is for the custom piece of furniture to be perfect from design to delivery, and we are dedicated to making sure this happens.
When working with us, clients have an opportunity to involve themselves in our unique process. We will meet with them initially to discuss their vision and collect important information on the kind of custom piece they would like made such as desired materials, size specifications, color scheme, et cetera. This creates a design plan and dimensions for a computer simulation so clients can see what the finished product will look like even before any work has been done at all.
The next step is selecting quality hardwood lumber from our vast inventory of exotic and domestic woods. Once chosen, we begin the handmade process which includes machining material for joinery components and jigs; key points along the way are constantly inspected and revised so clients always get their ideal woodworking piece. The finishing touches such as staining or painting are added next – often with materials specifically ordered for the project – completing our remarkable process resulting in a one-of-a-kind product that is sure to last!
Portfolio of Projects
Riven Woodworks has completed a wide range of projects since its establishment in 2001. From custom furniture to architectural millwork, the quality and craftsmanship that goes into each piece is evident. The portfolio of projects highlights an impressive selection of these works for customers to draw inspiration from. Examples include custom computer desks, kitchen counters and islands, bathroom vanities, dining tables, and more.
Specialty works such as cabinetry for libraries, built-in doors, wood paneling for entryways, wine racks, handcrafted frames for mirrors and tapestries have also been handled with care by Riven Woodworks. Exquisitely detailed wall mantles have graced many homes and businesses alike. The craftsmanship behind each project is impeccable and truly a work of art by local professionals who are passionate about their trade. Non-traditional projects such as home bars complete with gorgeous corbels or window trim with intricate moldings are always well received by customers who choose Riven Woodworks for their needs.
Benefits of Working with Riven Woodworks
1. Excellence: Riven Woodworks provides outstanding craftsmanship and attention to detail when it comes to creating custom woodworking projects. All their finished pieces showcase an exquisite level of quality that is only available from a team with decades of combined experience in the industry.
2. Quality Materials: With Riven Woodworks, clients can expect precision-cut wood accompanied by meticulous finishes applied by experienced artisans with a keen eye for aesthetic perfection. The pieces created here are made from only the highest grade woods and materials to ensure they withstands the test of time without fading or warping.
3. Versatility: Whether one wants contemporary furniture or traditional fitments, Riven Woodworks is capable of delivering a classic piece that exceeds all expectations " even working off existing plans or designs submitted by clients completely! Their flexibility makes them the top choice for any customized home improvement needs.
4. Competent Staff: The craftsmen at Riven Woodwork possess an amazing level of knowledge and skill when it comes to modern concepts in carpentry, design, engineering, and upholstery which together provide an unbeatable combination in terms of both beauty and practicality. They are also highly experienced in following various styles as well as readjusting current techniques with new technologies to create truly remarkable pieces that you won't find anywhere else!
5. Reasonable Prices: Despite delivering world-class services at unrivaled excellence, Riven Woodworks offer competitive pricing options so that every client can afford perfect projects at affordable costs without compromising on quality!
Final Thoughts
Riven Woodworks is an expert in crafting custom and luxury furniture pieces. From design to execution, the experienced team is capable of creating beautiful heirloom pieces that will last a lifetime. Riven Woodworks takes special consideration when choosing the species of each product, taking into account the uniqueness of textures and grain patterns found in hardwood lumber to bring out the best in their creations. Using modern technologies such as CNC machines, laser engraving, and 3D carving allows them to bring these designs to life with precision and finesse. This combination of craftsmanship and technology is what sets Riven Woodworks apart from its competitors.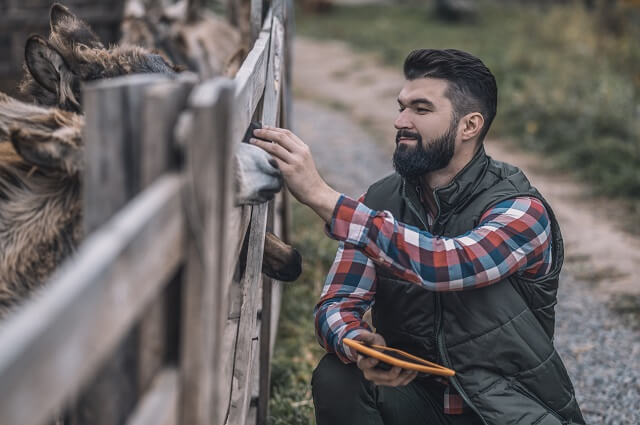 Hi everyone! I'm a woodworker and blogger, and this is my woodworking blog. In my blog, I share tips and tricks for woodworkers of all skill levels, as well as project ideas that you can try yourself.