Introduction
Rockler Woodworking And Hardware in Torrance, California is a great resource for woodworkers and do-it-yourselfers alike. This store offers anything from quality hardwoods to hardware and tools. They have a knowledgeable staff with years of experience in the field and can provide valuable advice regarding project materials and tools. If you're just starting out or an experienced pro, Rockler has what you need to achieve success with your projects.
This store offers a wide selection of hardwood species including Alder, Cherry, Maple, Red Oak and Walnut. You'll also find many different types of hardware like cabinet handles, drawer slides, hinges and latches. For the woodworker who needs sanding accessories or saw blades Rockler stocks all those too for power tools as well as hand tools.
If you need help getting started on any project their friendly staff can guide you in the right direction. Whether it's selecting the right lumber or finding the perfect cabinet handle they have the knowledge to answer your questions. Rockler even offers online classes so customers don't have to leave their homes to learn new techniques or projects related to woodworking or home improvement.
Rockler Woodworking And Hardware isn't just convenient; it's also cost effective! With competitive pricing on their stock items you won't have to worry about breaking your budget while working on a project; they offer a variety of special discounts too! Plus they have financing options available if needed so that customers can purchase bigger ticket items without having full payment up front.
Tools and Materials
The Rockler Woodworking and Hardware Torrance store carries a wide selection of tools, materials, and parts for any woodworking project. From basic power tools to specialized joinery bits and jigs, the store provides the necessary items for professional woodworking craftsmen and hobbyists alike. Their selection of lumber includes popular softwoods like pine, fir, cedar, and maple; hardwoods such as oak, birch, hickory, cherry; exotics like teak, mahogany, walnut; and manufactured woods such plywood.
The hardware offerings are vast with everything from metal hardware like nails and screws to Essential Brass hardware including hinges, handles casters and even keyhole escutcheons. The store also offers specialty hardware that can be used in cabinetry such as pullouts with laminated shelfs or adjustable shelving kits complete with mounting brackets. For any finishing touches needed for a project there is also a vast selection of decorative pieces including corbels turned legs molding appliques and medallions. There is even clavos (nail head accents) from Powderhorn Design available.
Other supplies include adhesives such as Gorilla Glue or waterproof Titebond glue along with abrasives like sandpaper in different grits for smoothing or prepping surfaces or blades for cutting purposes plus waxes polishes oils stains finishes sealers lacquers varnishes glazes wood fillers carnauba paste waxes shellac liquid gold gilding leaf paints sprays & aerosols epoxy resins plastic resins silicone rubbers surface treatments paints thinners thinning agents colorants catalysts activators fluxes brushes applicators mandrels routing routers grinding/sharpening burrs chisels turning tools bench grinders shapers dovetail keys drill bits auger bits countersinks drivers files sharpeners hand drills saws dremel bits scroll saw blades planers mitering tenon cutters biscuit cutters half-blind dovetails stationary joinery machines sanding belt disc wire brush drum units pocket hole systems pocket hole accessories miter effects finish spray systems plate joiners band saw band blade plane skew chisels spokeshave rasps drills drill presses oscillators mortisers engravers routers encoders guide rails attachment spindle sander flush trimmers assemblies air filtration vacuums dust collectors frames foam profiles lathe welder stands vises clamps clamp racks toolboxes work centers router tables router lifts workbenches measuring instruments quality control testing equipment accessories guard rail systems accessory kits barrier plans flat belt loops octagons specialty corners regular shapes roll media standard viewers magnetic holders bracket beads arbors tapped threads tips jaws grinding
Benefits of Shopping with Rockler Woodworking And Hardware Torrance
Rockler Woodworking And Hardware Torrance offers customers a wealth of savings and special deals. Members receive exclusive discounts on select items and regular promotions on top brand name tools, accessories, and more. Shoppers can even sign up for the Rockler Preferred Program to gain points each time they make a purchase which can be used towards loyalty rewards such as discounted pricing, free shipping, and exclusive offers from partners like Festool & Peachtree Woodworking Supply. In addition to promotional offers, shoppers are able to take an additional 10% off their total cost when purchasing items in bulk or at-once. Furthermore, the store features weekly specials on individual items perfect for completing any woodworking project hassle-free. In terms of customer service, Rockler Woodworking And Hardware provides clients with customer support both online and via phone during store hours so that all inquiries are answered swiftly and efficiently.
Shopping Tips
If you're looking for top-of-the-line woodworking and hardware supplies, Rockler Woodworking And Hardware Torrance is the ideal store to check out. Located in Torrance, California, Rockler has a wide selection of products that range from tools and machinery to lumber and accessories. With online coupons available and knowledgeable sales staff, you can maximize your time and money when shopping here. Here are a few tips that can help you save even more:
1. Check the weekly ad – Scan the weekly ad located on their website or download the free mobile app to glimpse at current deals before heading into the store for your purchase.
2. Utilize price match guarantee " Make sure you take advantage of their price match guarantee so that you get the best deal possible for what you're buying.
3. Take advantage of returns – If something doesn't work out or end up being what you anticipated, Rockler will accept returns on most items without any hassle " just make sure they fall under their return guidelines.
4. Subscribe to emails – Sign up to receive emails with the latest news, promotions and entire product catalogs right in your inbox! The email subscription is also an excellent way to stay informed about upcoming events like seminars or workshops that are being offered in-store as well as online webinars hosted by a professional woodworker or instructor.
5. Use discounts – Rockler offers customers discounts on bulk orders, so if you're looking to stock up on supplies or upgrade equipment this could be beneficial towards cutting down costs overall. Additionally, don't forget about other special offers such as military discounts for veterans!
Frequently Asked Questions
Q: What hardware items can I purchase at Rockler Woodworking and Hardware Torrance?
A: You can find a wide range of hardware products at Rockler Torrance ranging from door, cabinet, furniture and window hardware to even specialty tools, fasteners, and finishes. This location also offers workshop jigs for use in your home or business like router tables and table saws as well as hand tools like chisels and clamps. For more specific projects you can find small pieces such as drawer pulls, knobs, anchors and connectors that are essential when woodworking.
Customer Reviews
Rockler Woodworking and Hardware Torrance is one of the leading suppliers of quality woodworking tools, supplies, hardware, and accessories in the greater Torrance area. Customers rave about the immense selection of products that can be found at Rockler, ranging from saws and drills to sanders and glues. Whatever your project may be, Rockler has what you need and more! In fact, customers often appreciate how knowledgeable their staff is; they're always willing to offer expert advice regarding which product best suits a particular application or task. Furthermore, many customers have expressed high satisfaction with their purchase experience, complimenting the helpfulness of staff as well as their commitment to giving 100% customer satisfaction. Many customers also appreciate the store's convenient point-in-time delivery option available for online orders which helps keep them on-time and on-budget with their expertise in delivering quality products quickly. Rockler Woodworking and Hardware Torrance is definitely the best place for all your woodworking needs!
Conclusion
If you're looking for an excellent source for woodworking materials, tools and hardware in Torrance, then Rockler Woodworking and Hardware should be your go-to store! Located at 17733 Western Ave in Torrance, CA, Rockler has been a trusted source of quality woodworking supplies since 1954. The staff is knowledgeable and always able to help with any project. At their store, you can find a wide selection of exotic hardwoods, interesting turning woods and specialty plywoods " as well as planing equipment, CNC routers, plasma cutters and a state-of-the-art dust collection system. To make the most out of your visit to the store, make sure to use the Rockler ToolBox app. With it, you can browse the catalogues before reaching their physical store location. By visiting on "woodshop Wednesday" or signing up for the Rockler Woodworking Club Insider Program you can get discounted prices and free shipping offers with any purchase over $35 USD. Now that you've learned more about Rockler Woodworking And Hardware in Torrance " go forth and start shopping!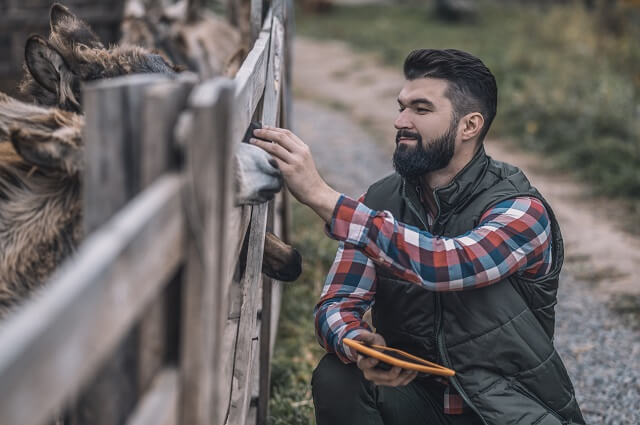 Hi everyone! I'm a woodworker and blogger, and this is my woodworking blog. In my blog, I share tips and tricks for woodworkers of all skill levels, as well as project ideas that you can try yourself.