Introduction
Scandinavian Woodworks Co is a family-owned business that specializes in quality and affordable furniture. They have been constructing, designing and supplying beautiful pieces of furniture since the late 1950s. All pieces they create are handcrafted with a focus on clearly defined lines and shapes, combined with an eye-catching design and high-quality materials. The company is based in a small town in Sweden, on the western coast of the country, where they take great pride in meeting the needs of their clients locally, as well as those worldwide.
Beyond simply creating beautiful pieces of furniture, Scandinavian Woodworks Co also ensures each piece meets rigorous standards for functionality and affordability. Their skilled carpenters use modern technology to produce furnishings that are both durable and elegant for many years to come. All products are tested for strength and stability before being delivered to customers' homes or offices. Furthermore, each piece comes with an industry-approved warranty guaranteeing its long-term use and satisfaction should any issues arise over time.
The company's commitment to providing superb quality at competitive prices has earned them a loyal customer base over the years who turn to them when looking for stylish new furniture solutions for their interior designs. Scandinavian Woodworks Co knows what it takes to make sure every room looks amazing – whether it's cozy chairs or statement armchairs – allowing clients to create unique environments that reflect their own personality.
Our Craftsmanship
Scandinavian Woodworks Co specialize in creating works of art from wood using the traditional methods and tools of Scandinavian artisans. Our team is made up of expert craftsmen and cabinetry makers who are trained in traditional crafting techniques as well as modern industry best practices. We hand select the finest cuts of wood in order to create our one-of-a-kind pieces. This material is sourced from sustainable forests that practice environmental friendly harvesting methods.
Before beginning a project, our craftsmen use their highly developed skill set to map out a detailed plan which showcases their intricate designs. Once they have envisioned it, they go through the process of bringing this creation to life with precision and passion. Every piece of furniture is finely crafted with perfect finishing touches all by hand before being delivered straight to the customer's door. From cutting, sanding and forming, to assembly, staining, lacquering or sealing – we take pride in crafting lasting pieces that will stand the test of time. Our finished pieces can be admired for generations to come!
Our Unparalleled Process
Scandinavian Woodworks Co is proud to offer our clients a seamless experience every step of the way for their woodworking projects. Our unparalleled process streamlines your project from design to finish with ease and professionalism. From the start, you will meet with a designer who will bring your vision to life by creating custom-made plans that perfectly capture what you have in mind.
We then begin crafting the project, using only the finest quality materials for an impeccable end product. During the process, we provide rigorous checks and inspections throughout each stage of production so there are never any surprises when the job is complete. And once it's finished, we even offer delivery and installation services if necessary so you can start enjoying your dream project right away! With Scandinavian Woodworks Co handling your woodworking project, you can rest assured that perfection is our priority every step of the way.
The Results
Scandinavian Woodworks Co. is a company that specializes in quality furniture. They utilize the latest tools and techniques to manufacture and assemble their products with precision and care. Their commitment to excellence has earned them an excellent reputation among homeowners, interior designers, and store owners alike.
The furniture Scandinavian Woodworks Co. produces is innovative, durable, and timeless in style. All of the pieces they manufacture are crafted from carefully selected woods—including classic pine, oak, ash, beech, cherry, and macassar ebony—that have been processed with utmost attention to detail. Through their state-of-the-art woodworking processes, they can shape and finish each piece of furniture to meet the needs of any client who requests it by customizing sizes or finishes for a one-of-a-kind look.
To go along with their high standard of quality craftsmanship the designers at Scandinavian Woodworks Co know how to create modern styles that will always remain fashionable In addition you never have to worry about design obsolescence thanks to their ability to make pieces that marry modern aesthetics with classic lines Whether its exuberant seating or skillfully constructed tables, the design team of Scandinavian Woodworks Co brings together all aspects—color pattern finish hardware—to come up with creations that will live on timelessly Priding ourselves on customer service satisfaction every piece crafted by Scandinavian Woodworks Co is given special attention so there are no surprises when customers take delivery of their order
Why Choose Us
When it comes to custom woodwork, Scandinavian Woodworks Co provides top-notch quality, value and service. We believe that what we craft should provide lifelong excellence because our clients truly understand and appreciate the experience of bringing their vision to life.
Our commitment to quality is exemplified in every product we produce. Our team of experienced craftsmen use high-end materials and technologies along with time-tested techniques to ensure quality construction and products that bring out the beauty of every piece of wood. We specialize in a variety of custom woodworking such as cabinetry, furniture, architectural millwork, turnings & carvings and more. No matter the style or function you seek for your project – contemporary, rustic, transitional – our craftsman work seamlessly with the latest trends and technology to bring any design concept into reality.
We also deliver industry-leading value that goes beyond competitive pricing. From custom handcrafted designs to installing each piece securely in place—we offer good old fashioned service that no other company compares too! Whether you need a complete installation or just want consultation on a specific space; from meticulous project management services like using CAD software for all measuring or CNC machining for precision cuts – they will do it all!
At Scandinavian Woodworks Co., our goal is always to give our customers an experience they will remember ever after owning our products – top-level quality, great value and trustworthy service every step of the way! So why choose us? You will be getting committed craftsmanship with proven results every time!
Testimonials
Scandinavian Woodworks Co craft furniture that never fails to impress or satisfy our customers. We believe in creating beautiful, durable and high quality products for homes and offices around the world. Our team of experienced professionals use the latest technologies to create breathtaking designs. We also strive to deliver impactful customer service that puts our customers first.
Customer reviews have been glowing since Scandinavian Woodworks Co has been in business. Our satisfied customers have praised us for our impeccably crafted pieces, attention to detail, and exceptional customer service. Many compliments from customers express their surprise at how strongly the wood is built and put together noting a longevity without comparison. Other comments speak highly of the look, noting it would fit well into almost any living space or office area. Aside from saying how great the product is, many even talk of how helpful and accommodating our customer service reps are when assisting with inquiries about orders or helping them find products that match their needs. With a multitude of positive feedback, it makes sense why Scandinavian Woodworks Co has become such a respected name in quality woodwork craftsmanship.
conclusion
The Scandinavian Woodworks Co offers an incredible range of high-quality furniture that is perfect for any home. With a variety of different styles to choose from, you can find something that suits your individual taste and perfectly fits within your budget. Whatever kind of furniture you are looking for – whether it's a dining set, bedroom suite or even office furniture – the experts at Woodworks Co have the perfect solution. The team has mastered the art of craftsmanship, ensuring that each piece they produce meets only the highest standards of quality. On top of this, their friendly customer service and reasonable prices make them one of the most beloved furnishing companies in the world. There is no better choice when it comes to your furniture needs than Scandinavian Woodworks Co. With their combination of style, quality, affordability and expertise, they guarantee satisfaction with every purchase.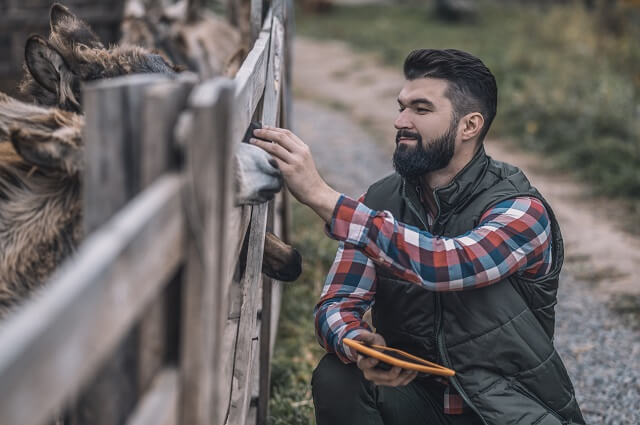 Hi everyone! I'm a woodworker and blogger, and this is my woodworking blog. In my blog, I share tips and tricks for woodworkers of all skill levels, as well as project ideas that you can try yourself.