A History of Treehouse Woodworks
Treehouse Woodworks was founded in 1999 by a group of five woodworking enthusiasts. Their goal was to make unique and high-quality wooden products that could be sold at reasonable prices. Since then, the business has grown from its humble beginnings and now employs over seventy craftsmen and women who produce both custom items and standard stock items such as birdhouses, tables, and chairs.
Over the years, Treehouse Woodworks has become known for their commitment to quality, innovation, and sustainability. They continually use new materials and technology to create beautiful furniture that meets the highest standards of design. For example, they have begun using reclaimed woods in their designs which helps the environment by saving trees which would otherwise be chopped down or left to rot in a landfill. Additionally, they strive to keep all their production processes environmentally friendly while still producing top quality products that are built to last a lifetime.
Treehouse Woodworks is also very committed to giving back to their local community through volunteer work such as habitat restoration projects or helping repair homes after natural disasters. This dedication has often been rewarded with numerous awards such as "Business of the Year" or "Conscientious Business Of The Year."
Today, Treehouse Woodworks continues to grow with new lines of product innovation being created every year that blend form with function into statements pieces that redefine traditional woodworking practices. Their commitment to quality products and customer service are second-to-none. Looking ahead into the future, Treehouse Woodworks remains committed to crafting unique furniture pieces out of natural materials while still supporting sustainable manufacturing practices for a brighter tomorrow.
Behind the Scenes
Treehouse Woodworks prides itself on the dedication and thought put into each piece that leaves its workshop. To show its commitment to the craft, Treehouse Woodworks has recently started producing 'behind the scenes' videos to share with their readers. These videos provide an informative and personal look into the creative process at Treehouse Woodworks. From picking only the finest lumber, to staining and finishing each piece, viewers get a unique insight into custom woodworking that not many get to experience firsthand. Whether it's learning about traditional techniques, seeing projects in progress or hearing from satisfied customers, these 'behind the scenes' videos give viewers a special window into every aspect of Treehouse Woodworks. With each video, viewers can see how materials are chosen, processes are carried out, and projects come to fruition. In addition to providing an insight into the company's craftsmanship, these videos also create camaraderie between Treehouse Woodworks and its fans"allowing them to join in on crafting something special and one-of-a-kind.
The People Behind the Business
Treehouse Woodworks is a family-run business that specializes in custom woodworking. Their story dates back to 1993 when Geoffrey Marshall opened the company with his brothers Steve and Evan. In the early days, the trio focused on producing high-quality furniture pieces for local businesses and private customers using traditional techniques.
The three siblings all come from a background of woodworkers – their father was a carpenter, so it seemed only natural that they followed in his footsteps. As more people started to hear about their work, orders began flooding in from across the country and even from overseas!
The team now includes Geoffrey's son Nick, who has taken over as head woodworker, managing operations and overseeing production. Together with Steve and Evan, they continue to craft exquisite pieces for clients around the world with great attention to detail, taking extra care to ensure each piece is made with passion and dedication. They also take pride in supporting green causes such as tree reforestation efforts whenever they can " being true to their name, Treehouse Woodworks.
The Unique Practical Applications
Treehouse Woodworks specializes in creating customized furniture and product designs to fit your specific needs. Their staff of experienced woodworkers and engineers is dedicated to creating one-of-a-kind products that are both aesthetically pleasing and highly functional. Whether you need a custom product for residential or commercial use, Treehouse Woodworks has the expertise and experience to take your idea from concept to reality.
Their services include design consultations, laser cutting, CNC routing, 3D printing and more. They have worked with clients on a range of projects ranging from simple shelves to intricate gun racks and sound systems. Regardless of the scope of your project, their team is available to help make sure it's perfect – combining artistry with practicality to create something truly unique.
In addition to their furniture and product design services, Treehouse Woodworks also offers other unique practical applications including cabinetry work, outdoor furniture construction, deck building and more. Many of these projects are made with reclaimed wood sourced locally by their skilled team of craftsmen. For those wanting something extra special, they have the capacity for custom finishes like hand rubbed oils or waxes for a luxurious touch. All projects come with care instructions so you can be sure that your new piece will last beyond its natural life cycle!
Photo Gallery
Treehouse Woodworks creates unique handcrafted furniture and home decor made entirely of high quality wood. The company has been in business for many years and is known for its custom-made pieces that create a visually stunning look. From tables to chairs, desks, benches and more, Treehouse Woodworks has something to offer everyone looking for something special and handmade with care.
Creating a gallery of photos showcasing some of the amazing works from Treehouse Woodworks is essential to promoting their services. Not only will it help potential customers see what the company has to offer, but it will also show off the quality craftsmanship of each piece created. The gallery should include close-up shots of details such as intricate carvings and special finishes, as well as full angle shots of both completed and unfinished projects. To further highlight their design excellence, these photos could be accompanied by brief descriptions highlighting the different aspects involved in each piece. Finally, having customer testimonials included in the gallery would help to increase trust in the brand while showcasing how much customers enjoy their products.
Testimonials from Satisfied Clients
At Treehouse Woodworks, we take pride in our clients' satisfaction. We strive to make sure that every product and service meets their needs, from the moment they inquire until the project is completed.
To demonstrate this commitment to excellence, we're proud to share a few testimonials from satisfied clients who have worked with us over the years. From transforming living spaces with custom-built cabinetry to creating exquisite pieces of furniture, these stories explain why people choose us as their trusted woodworking partner.
John Smith said "I had an idea for a beautiful wooden table for my family room, but I wasn't sure how it could become reality. After referring me to an excellent craftsman, the team at Treehouse Woodworks walked with me through the entire process from start to finish to make sure I got exactly what I wanted. The table turned out even better than I imagined!"
Anne Davis described her experience as "hiring Treehouse Woodworks was one of the best decisions [she has] ever made for [her] home renovation project. Their ideas took [her renovation] projects from ordinary to extraordinary!"
Andrea Anderson recalled her kitchen remodel: "When Treehouse Woodworks installed the cabinets and trim, it was like giving my kitchen a facelift. Their attention to detail and craftsmanship exceeded my expectations!"
These are just a few of our countless success stories here at Treehouse Woodworks. Whether they're creating classic masterpieces or modern designs, our team is dedicated to providing high-quality products and services that transform your space into something you can be proud of.
Q&A with the Founders
Q: What inspired you to start Treehouse Woodworks?
A: We were inspired to start Treehouse Woodworks because we saw a need for individuals and businesses to be able to access high-quality, sustainable wood products. We wanted to create something that would not only improve the lives of our customers, but also help reduce the environmental impact associated with timber production. As a result, we created a business model focused on offering premium quality wood products along with responsible forestry practices. Our goal was to provide our customers with an alternative that is both eco-friendly and sustainable in order to minimize their environmental footprint.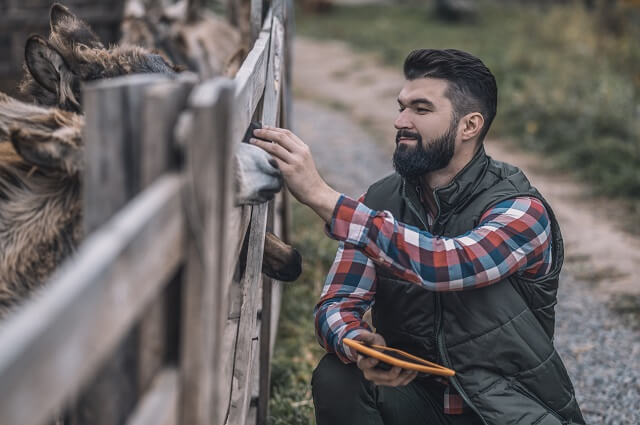 Hi everyone! I'm a woodworker and blogger, and this is my woodworking blog. In my blog, I share tips and tricks for woodworkers of all skill levels, as well as project ideas that you can try yourself.