Introduction
Vermont Precision Woodworks is a family-run business located in the heart of Vermont that specializes in hand-crafted bunk beds. Their product line reflects the classic look of Vermont design and craftsmanship, with each item bearing the stamp of quality and care that is synonymous with their brand. All of their bunk beds are designed to bring childhood dreams to life while also lasting long enough to be handed down throughout generations.
Vermont Precision Woodworks' bunk beds are manufactured using sustainably harvested lumber, making them both durable and environmentally friendly. To ensure maximum safety for customers, their bunk beds undergo vigorous testing before being approved for sale. Additionally, their bunk beds come with a ten year warranty to guarantee peace of mind and customer satisfaction.
Their commitment to creating quality furniture pieces extends beyond the design process as well; Vermont Precision combines both cutting-edge technology and traditional craftsmanship techniques to finish each product off to perfection. Every step – from harvesting local wood in an eco-friendly manner to delivering your order quickly and safely – is taken with great care so you can ensure you'll receive only the best from Vermont Precision Woodworks.
When you purchase a Vermont Precision bunk bed, you're investing in a classic piece that will bring joy for years to come. Thanks to the careful construction and attention given by the team at Vermont Precision Woodworks, these pieces can become treasured heirlooms passed down through generations of families. And through their dedication to preserving resources, they are doing their part in protecting our planet as we pass on these special items along with hope for future generations.
Highlighting the Craftsmanship and Expert Skill Involved
Vermont Precision Woodworks' bunk beds are a work of art. Each bed is built with expert skill and craftsmanship, utilizing generations-old techniques with the finest quality materials. Every one is handcrafted by a master carpenter, providing a tailored fit to provide comfortable sleeping quarters for even the most important member of the family: your child. The sturdy frames are designed to ensure safety and accommodate changing needs—a trundle option may be added on at any time, increasing storage opportunities while maintaining the same high level of comfort and stability. In addition to their premium construction, these beds also boast beautiful finishes showcasing an array of wood grains in a wide range of colors that are sure to compliment any bedroom design scheme. Not only will your child get an incredibly strong and unique piece of furniture that can stand up to years of wear and tear, but it will also be something that can be enjoyed for many years to come.
Exploring the Variety of Woods and Custom Finishes Available
Vermont Precision Woodworks bunk beds are prized for their quality craftsmanship and attention to detail. They offer a wide variety of wooden frames and finishes to complement any decor. From the lighter pine, which lends an airy cottage look to the more robust oak, a Vermont Precision bed frame can fit into almost any bedroom design. And with so many finish options available, customizing the look of your Vermont Precision Woodworks bunk bed is easy and unlimited. Choose from distressed finishes or high-gloss lacquers in a variety of stains and colors to achieve the perfect balance of style and substance. Whether you prefer a rustic farmhouse aesthetic or something more modern, there's sure to be a Vermont Precision bunk bed that will fit your personal taste. Finishing with traditional hand-crafting techniques ensures that each piece is unique, even if you select one from a catalog — no two pieces made from the same species of wood are ever exactly the same. With this level of customization and craftsmanship, it's easy to see why these bunk beds have earned their reputation for excellence!
Breaking Down the Innovative Features Utilized in Design
Vermont Precision Woodworks bunk beds offer functional, well-crafted furniture that is designed to last. With an attention to detail and quality craftsmanship, these bunk beds are the perfect addition to any home. The construction of the bed frame is made with solid pine wood creating a strong, reliable structure. The powder-coated finish reduces cracking in wood planks as well as provides additional protection against wear and tear. Reinforced down slats provide added stability for the upper bunk, ensuring safety and security for users of all ages. This design also cuts down on sagging or creaking of the support slates over time. Beside the frame is a ladder with strong handle grips which allows an easy access point to the top bunk while durability provides many years of use without degradation. Foot glides are included to protect floors from scratches when moving within a bedroom or restacking multiple beds together. Finally, adjustable side rails complete this set to guarantee balance and mattress support through shifting angles.
Analyzing the Strength and Durability of Their Pieces
Vermont Precision Woodworks offers a range of superior quality bunk beds that are built to last. The company is known for using robust materials and modern techniques to create sturdy frames and supportive sleeping surfaces for the ultimate comfort.
The double bed bunks feature heavy-duty solid pine frames as well as slatted mesh supports that work together to distribute weight evenly while providing superior comfort and durability. The headboards and footboards are designed with clean lines, adding elegance to the aesthetic of the bed while still retaining strength and sturdiness. A special three-coat finish helps protect against wear, making these beds easy to maintain over time. The entire ensemble is crafted with precision attention to detail, ensuring maximum strength and stability, which makes them particularly suitable for children's bedrooms.
When it comes to safety, Vermont Precision Woodworks takes a proactive approach: they use non-lead finishes as well as guard rails on every unit. This helps prevent accidental falls while also guaranteeing peace of mind when considering long-term use with children in the home. Furthermore, each bed has been thoroughly tested against rigorous standards in order to ensure that it stands up to real-world usage. These bunk beds can withstand even rough playtime or heavy wear without issue, meaning you don't have to worry about buying replacement beds for the foreseeable future.
Examining Available Options From Loft Beds to Bunk Beds
Vermont Precision Woodworks offers a variety of bunk bed options, giving customers many choices when it comes to configuring their space. From loft beds with study desks, to traditional bunk beds perfect for siblings' rooms, there is something available to fit any preferences or needs. In addition, Vermont Precision Woodworks allows customers to choose from a range of materials and finishes in order to create the perfect look for any room. Those seeking higher-end bunk beds will find that Vermont Precision Woodworks' selection of unique designs with solid wood materials will guarantee both sturdiness and longevity throughout years of use. For parents looking for something special for their children's rooms, Vermont Precision Woodworks offers several individually customisable options such as different-sized head and footboards and intricately designed details like scalloped edges and X-shaped accents. With the attention-grabbing customised designs available at Vermont Precision Woodworks, there is no lack of options that are sure to stand out in any décor style or age group – making them the ideal choice for teen's bedrooms or guest rooms alike.
Evaluating the Stylish, Contemporary Aesthetic of Their Beds
The contemporary bunk beds from Vermont Precision Woodworks are the ideal combination of modern style and quality craftsmanship. Boasting solid wood construction and available in a variety of classic finishes, these bunk beds are designed to be both stylish and durable. With a focus on safety as a top priority, all models feature sturdy guard rails and secure ladders for easy climbing. The ladder can be placed at either end of the bed, allowing you to customize its usage depending on your available space. And lastly, each model is designed with the customer in mind, providing not only comfort but also ease-of-assembly.
The contemporary aesthetic of Vermont Precision Woodworks bunk beds makes them perfect for any bedroom decor setting. From traditional rustic to modern chic, these beds can easily fit into any room design theme. Furthermore, the sleek lines make them suitable for teenage bedrooms or adult guest rooms alike. Additionally, you can mix and match between different styles to create a unique look that adds a personal touch to any home décor. The robust construction ensures maximum comfort while the simple yet classy designs provide an elegant vibe that will never succumb to trends or go out of fashion – making them not just practical but also timelessly stylish!
Safety Standards and Research Used in Design
Vermont Precision Woodworks takes the safety of your family very seriously, so they use only the highest standards and research available in their design of bunk beds. The beds are constructed out of solid hardwood, providing a strong, stable structure. All hardware used is made of corrosion-resistant steel or brass to ensure long lasting performance. To ensure years of safe use, special attention has been given to details such as weight capacity, guardrails, and ladder placement. For extra stability all bed frames come with heavy-duty center rail supports, and the sides are designed for maximum strength. As an added measure of safety the ladders have grip treads on each step, allowing for secure climbing. Finally, all bunk beds are finished with non-toxic materials that meet federal government's stringent VOC requirements to make sure that your family enjoys quality indoor air for years to come. Their commitment to safety sets Vermont Precision Woodworks apart from other brands in terms of customer satisfaction and peace of mind.
Analyzing the Benefits of Buying Quality over Quantity
Vermont Precision Woodworks Bunk Beds are an ideal choice for any bedroom. Not only are they durable and safe, but their contemporary style can be a great fit for any décor. Furthermore, the company offers customizations to customize each bed according to the customer's preferences.
It's important to consider the benefits of buying quality instead of quantity when it comes to purchasing bunk beds. Vermont Precision Woodworks Bunk Beds offer top-notch craftsmanship that ensures that the frames are highly durable, providing years of stylish and safe usage. They feature solid wood construction with reinforced jointing and metal corner protectors. The high-quality materials used mean these bunk beds will remain in great condition through years of use, even when exposed to everyday wear and tear.
Additionally, these bunk beds come with a lifetime guarantee against defects in workmanship or material so that customers can feel confident in their purchase. They also feature finished surfaces, which provide an extra layer of protection against scuffs and stains as well as an additional layer of safety features with guardrails on both sides and ladders securely attached to each side for easy access and secure footing while climbing up or down.
Finally, customers can choose from a variety of options such as under-bed storage trundles, drawers, headboards, and footboards made from the same quality wood materials found throughout the rest of the frame construction. With all these design options available Vermont Precision Woodworks helps you customize your bunk beds for whatever style or function you desire in order to create a uniform look throughout your home's décor while providing functionality at its best!
Conclusion
Vermont Precision Woodworks is proud to provide a durable and beautiful bunk bed solution for clients around the world. Our commitment to quality craftsmanship, cutting-edge design, and personal customer service makes us the top choice when it comes to purchasing custom bunk beds. We use only the best quality materials which are carefully sourced from sustainably sourced forests in North America, ensuring maximum durability with minimal environmental impact.
Our range of bunk beds offer clients every option for personalizing their space, from simple yet elegant solid wood designs that showcase the natural beauty of wood grains all the way up to unique pieces with intricately carved features and vibrant colors to bring life into any room. All our designs are safely constructed with reinforced connections and smooth edges for peace of mind. Furthermore, we have something for every budget, from standard models through to those with extra features such as fold out trundle beds and built in storage drawers.
It's no wonder that Vermont Precision Woodworks has become the leader in quality and cutting-edge design when it comes to custom bunk beds – we strive to serve you as best we can with great attention to detail as well as supreme customer service standards both before and after purchase. Start your journey into creating a personalized sleeping experience today!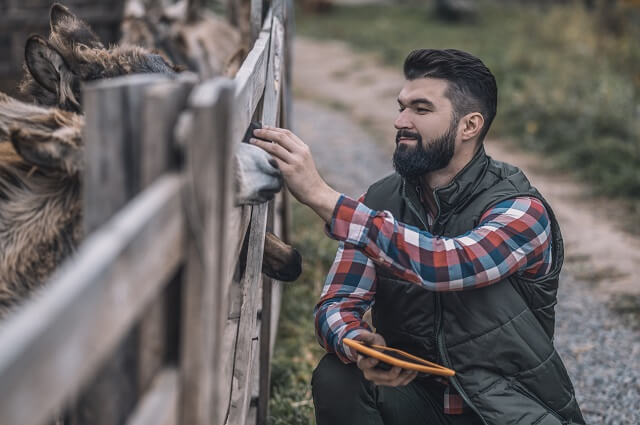 Hi everyone! I'm a woodworker and blogger, and this is my woodworking blog. In my blog, I share tips and tricks for woodworkers of all skill levels, as well as project ideas that you can try yourself.