Introducing Wicks Woodworks
At Wicks Woodworks we believe that woodworking is so much more than a hobby " it's an art form. We strive to create pieces, both big and small, that stand out and showcase the natural beauty of the wood we use. Our team works hard to ensure all products are built with precision and care.
From custom furniture to our new line of wooden kitchen utensils, Wicks Woodworks brings the feel of traditional craftsmanship into every project. We put an emphasis on quality materials, taking time to hand select each piece for its unique texture, character and potential. With years of experience in creating original and unique pieces from fine hardwoods, our team will work with you through each step of the process to make sure you're satisfied with your product. Whether you're looking for a custom heirloom or something for everyday use, Wicks Woodworks can help bring your vision to life.
At Wicks Woodworks we value the fundamentals of woodworking that have been passed down from generation to generation " never compromising on craftsmanship or materials no matter how big or small the project may be. With skillful attention to detail, we create timeless pieces designed to last while accentuating nature's beauty in every way possible. Whether it's a functional piece such as a bookshelf or decorative wall hanging, each product is made with care as if it was being made for ourselves. We make sure that every item our customers receive is nothing less than perfect.
Crafting Custom Pieces to Match Any Decor
Wicks Woodworks is an experienced custom furniture and cabinetry business, offering comprehensive services to clients in need of high-quality design elements for their homes and businesses. With an eye for detail and expertise in the art of woodworking, our team members take clients' ideas and transform them into unique pieces that match any decor " from modern and minimalistic to traditional or rustic looks. Our services include designing customized furniture, creating unique cabinetry pieces, paneling walls with wood accents, creating decorative millwork components like fireplace mantels and entryways, as well as hardwood floor installation. We make sure that all projects meet our high standards of quality while keeping client preferences in mind. Together with our talented artisans, we work diligently to provide clients with the best possible designs at competitive rates. We guarantee satisfaction with each piece created " whether it's an intricately designed side table or a storage ottoman crafted out of expansive oak panels. At Wicks Woodworks, we are committed to crafting custom pieces to your exact specifications!
Understanding the Benefits of Handcrafted Wood Furniture
Wicks Woodworks offers handcrafted wood furniture that is made with love and care. While it may cost more than standard furniture, there are several benefits to buying a custom-made piece. The craftsmanship of the product ensures unique styling and can be tailored to meet any needs. It also ensures that the product will last for years as it is created from sustainably sourced materials, such as hardwoods. In addition, purchasing a handcrafted item shows your commitment to supporting local artisans who put their heart and soul into making pieces that you can treasure for life. This kind of dedication allows for custom alterations, repairs, and maintenance services in case anything ever goes wrong " which is something not usually offered with mass-produced store furniture. Wicks Woodworks guarantees satisfaction by providing excellent quality and customer service with every purchase. Finally, investing in a handcrafted piece keeps your home looking stylish without compromising on comfort or tone!
Carefully Crafted Furniture to Enhance Any Home
Wicks Woodworks provides high-quality furniture crafted from the finest materials that can enhance any home. They design and create custom pieces that are tailored to the individual's desired style, size and color preference. Their furniture is handcrafted with an attention to detail that takes into account not only aesthetic appeal but also durability and functionality. Every item is constructed using premium woods such as walnut, ash, cherry and oak as well as traditional techniques like jointing and mortise-and-tenon joinery which imbue the piece with strength and beauty. The furniture is carefully finished to bring out the natural grain of the wood while protecting it from scratches, stains and fading caused by daily wear-and-tear. Wicks Woodworks offers a wide range of furniture such as chairs, tables, bed frames and dressers in various colors, sizes and styles; all made to last for generations. In addition to the fine quality of their product, they also offer an unsurpassed level of customer service; from helping customers choose their perfect piece of furniture to offering assistance throughout assembly or repair processes if needed. Wicks Woodworks promises exceptional quality for any space so you can enjoy stylish, durable furniture for years to come.
Discovering Quality Craftsmanship at Wicks Woodworks
Wicks Woodworks has been in business for decades and is renowned for providing quality craftsmanship to its clients. The wood shop is owned and run by three generations of the same family, all with a passion for creating beautiful pieces from the finest materials. From chairs to tables, cabinets to coaster sets, every item crafted at Wicks Woodworks is one of a kind and made to last. Their attention to detail ensures that each product meets their high standard of perfection, while their commitment to customer service ensures that no job is ever too small or too large. With state-of-the-art equipment and an experienced team who are passionate about what they do, Wicks Woodworks brings true artistry out of the highest quality materials. Whether you're looking for classic styling or modern trends, these master craftsmen have something to offer everyone. With an eye on sustainability and conservation, Wicks Woodworks seeks to capture timelessness in every piece by using reclaimed wood when possible, which adds character and beauty as well as helps reduce waste. They invite all customers into their impressive showroom located just outside town where visitors can witness firsthand some of their amazing works plus browse through their selection of unique products available for sale or custom order.
Designing Your Perfect Room with Wicks Woodworks
At Wicks Woodworks, we have everything you need to design your perfect room. We offer an incredible selection of high quality furniture along with a wide range of decoration pieces to enhance the look and feel of any space. Our furniture is designed to fit any size budget and style preference; whether you prefer traditional or contemporary, our experts will ensure that your room stands out from the rest. We take pride in creating beautiful and functional items that are built to last for many years.
We understand that designing a smaller living space can be challenging. We specialize in finding creative ways to make the most out of even the smallest spaces by providing multi-functional furniture pieces and stylish decorations that don't take up too much space. Our team also helps by creating designs that optimize storage solutions; this could include custom shelving units, built-in cabinetry, or floating shelves that maximize available vertical storage space. When choosing colors, patterns, textures, and decorative accessories for your room, our staff takes extra time to ensure that these elements complement each other beautifully. Lastly, we provide expert installation services so that you don't have to worry about assembling the pieces yourself – it's all taken care of!
At Wicks Woodworks, we strive to make sure every customer is satisfied with their custom design experience. From start to finish, our knowledgeable staff will work closely with you every step of the way so that your unique vision comes true – nothing is left up to chance! Plus with our great warranties on both craftsmanship and materials used you can count on us for continued quality even after design completion. So call us today and let us help create a living space for you that's perfect down to every detail!
Enhancing Your Home with Timeless Wood Pieces from Wicks Woodworks
Wicks Woodworks is a family run business that has been crafting beautiful, handcrafted wood pieces since the late 1800s. From furniture to home decor items, they specialize in creating timeless, quality products that will last for generations. Their commitment to excellence has made Wicks Woodworks one of the most respected and renowned timber craftsmen in the world.
Each piece of their furniture is lovingly hand-crafted using sustainable hardwoods such as cherry, oak, and mahogany. These materials are carefully selected for their aesthetics and durability; each type of wood adds its own character and charm to each piece created by Wicks Woodworks. All their furniture is designed with the intention of standing the test of time; this means that not only will it age beautifully but also be part of your home for many years to come.
The artisans at Wicks Woodworks take great pride in creating bespoke designs from craftsmanship inspiration both old and new. They use traditional methods as well as contemporary technologies to ensure accuracy and functionality in all their pieces. Whether you're looking for a dining room table, coffee table or even an outdoor patio set " Wicks Woodworks will find a way to give your home added beauty with unique, heirloom-quality additions to your ever-expanding collection of timeless treasures. Not only are they committed to offering customers top-quality furniture but also providing exceptional customer service tailored to meet each client's individual needs. With a team of experienced professionals available around the clock; you can rest assured that regardless of whatever style or design you're looking for your every desire will be met with ease, speed and efficiency when shopping at Wicks Woodworks!
Reimagining Your Home Interior with Wicks Woodworks
At Wicks Woodworks, we understand that your home should fill you with peace and pleasure. That's why our team of highly skilled artisans are dedicated to helping you create a customized home environment that celebrates your tastes and reflects your unique style. From the thrilling turn of a lathe to hand-crafting beautiful furniture, every detail brings together a carefully designed vision for a beautiful space.
We meet with you one-on-one to discuss how we can best bring together all the elements of your interior " from cabinetry, shelving, to doors and molding " into an expression of your own singular spaces. We consult personally on color matching and finishing techniques, as well as custom requests for accent pieces to round out any room. And each piece is backed by just as much dedication in the craftsmanship that created it.
When you work with Wicks Woodworks, dependable service come standard. We find inspiration in communicating ideas through woodworking, delivering quality results every step of the way " right down to providing after-installation maintenance care so your pieces stay looking fresh for years to come. With attention paid even to our packaging process in order to ensure everything arrives unscathed and complete satisfaction guaranteed with our lifetime warranty coverage on labor services, Wicks Woodworks will help you reimagine what's possible for any interior space!
Final Thoughts
Wicks Woodworks is an exceptional outlet for custom-made furniture that can help to make your home unique. Whether you're looking for a dining table, entertainment center, or conversation piece, Wicks Woodworks provides high-quality pieces crafted with skill and precision. Every detail of their products is carefully designed to ensure complete customer satisfaction.
With Wicks Woodworks' wide selection of materials and finishes, you are sure to find something perfect for your home. From natural woods like oak or cherry to trendy stains such as onyx or ebony, there is a product that will both enhance the look of your home and match it seamlessly with its surroundings. Moreover, the company offers custom carving options so you can customize any piece exactly how you want it. All their equipment is up-to-date and meets all safety guidelines; offering peace of mind while creating beautiful pieces that truly define your space. On top of it all, their knowledgeable staff always make sure each customer gets the exact item they envisioned.
A purchase from Wicks Woodworks is more than just buying furniture; it's investing in a custom creation made with time-tested knowledge and quality workmanship. Investing in handcrafted pieces from Wicks Woodworks means creating a luxurious atmosphere that hasn't been replicated elsewhere; giving every room in your home an utterly unique character tailored specifically to your taste. With modern materials, classic construction methods, and personalized customization options each piece has a charm all its own. Whether you pick a dresser or end table, the few extra expenses are well worth the splurge if it's in line with what you need " not only in terms of investment money wise but also bringing beauty and creativity into your interior space.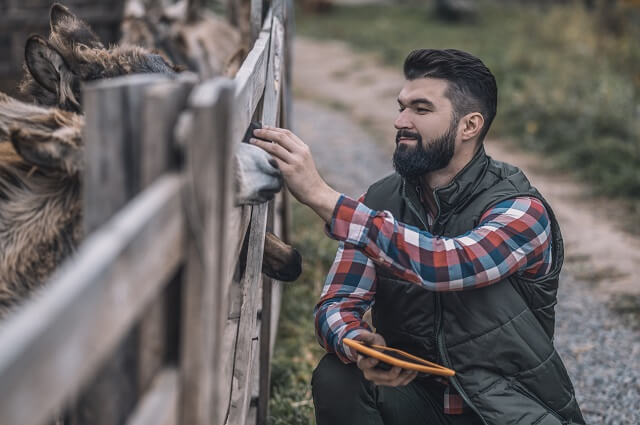 Hi everyone! I'm a woodworker and blogger, and this is my woodworking blog. In my blog, I share tips and tricks for woodworkers of all skill levels, as well as project ideas that you can try yourself.