Introduction
Woodworker Supply is a one-stop shop for woodworking and carpentry tools, supplies, and accessories. Customers can find everything from saws, routers, and drills to sanders, planers, and jointers. There are also a wide variety of woods in different shapes and sizes perfect for any project. For finishing projects, Woodworker Supply provides complete finishing supplies like stains, sealants, brushes and more. Glues, epoxies, clamps; fasteners like nails, screws and hinges; and power tools such as air compressors and air tools are also available. Woodworker Supply has plans for furniture such as desks or bookcases that customers can use as a guide to make their own project. In addition to all these items, customers will find specialty items such as keyhole plates or carving files along with other accessories needed for a successful project.
Products and Services
Products:
Woodworking Tools:
– Hand tools (hammers, saws)
– Power tools (drills, routers)
– Tool accessories (blades, drill bits)
Finishing Products:
– Sandpaper
– Stains and dyes
– Varnishes and sealers
– Lacquers and shellacs
– Paint and spray paint
Hardware:
– Cabinet pulls and knobs
– Hinges and latches
– Sliding door hardware
Lumber & Plywood:
– Hardwoods (oak, walnut, cherry)
– Softwoods (pine, cedar, fir)
– Specialty woods (Exotic species)
Services:
Consultation Services:
– Expert advice for projects or repairs.
Installation Services:
– Professional installation of drawer slides, doors, hinges and more.
Woodworking Classes:
– Learn about use of hand tools as well as power tools in woodworking projects.
Benefits
Woodworker Supply offers a variety of benefits that can give customers peace of mind. Along with the products that they supply, customers can enjoy discounts, warranties and other customer assurance points. Many products come with a money-back guarantee in case customers are not satisfied with their purchase or find it does not meet their expectations. In addition, Woodworker Supply may offer reduced prices for bulk orders, which can help small businesses save money when stocking their workshop. On top of that, some items have a limited warranty that covers any defects in materials or craftsmanship. Customers can even contact Woodworker Supply's customer service team if they need assistance to make sure they have the right supplies for their project. With all these benefits and more, Woodworker Supply is a great resource for anyone looking to stock up on high-quality woodworking supplies.
Selection
Woodworker Supply has an expansive selection of supplies and tools to meet the needs of every woodworker. Whether you're a hobbyist looking for occasional projects or a professional needing regular orders, Woodworker has something for everyone. Their collection of woodworking items is vast and includes everything from power saws and hand planes to paints, finishes, screws, and other small supplies. The range of pieces in stock could easily accommodate large-scale commercial projects as well as individual craftsman creations.
In addition to an extensive main collection, Woodworker Supply also caters to specific niche markets within the world of woodworking. They carry items tailored to different types of craftsmanship such as Native American carving, pyrography, furniture making, wooden toy-building and more. Even if your project requires specialized materials that couldn't be found anywhere else, there's a good chance that Woodworker Supply has what you need.
The team at Woodworker supply provides not only solid selection but also friendly customer service; their staff members will help you find the right tools and supplies to get the job done right. For that reason, they are equally valued by both first-time DIYers who want some guidance on how to use the materials and pro woodworkers who need quality products quickly.
Customer Service
The customer service provided by Woodworker Supply is exemplary. For example, their shopping process is incredibly easy to understand and navigate through, which not only makes the experience more enjoyable but also ensures that customers get what they need in a timely manner. They provide helpful advice on woodworking materials and tools, including information on proper use, maintenance, and safety. Furthermore, the Woodworker Supply website offers detailed descriptions for each product so customers can make an informed decision about their purchase. This is critical to providing quality customer service as it better informs customers about what they are purchasing or ordering.
In addition to having knowledgeable staff at the store, customers can also contact customer service representatives via telephone or email for help or questions prior to purchase. These representatives are extremely helpful in clarifying any questions customers might have and guide them in making the best decision for their project. Quality customer service leads to quality products since it helps individuals make sure they have the right item ordered for their needs. It also further instills confidence between Woodworker Supply's staff and its customers when they communicate with each other in a friendly and courteous way. Providing quality customer service experiences helps ensure that customers feel valued and come back again which shows how important this part of the shopping experience is.
Testimonials
Woodworker Supply is the premier provider of high-quality woodworking materials and tools to create anything from intricate jewelry boxes to massive physical structures. Customers have taken the time to give their insights on how Woodworker Supply has helped them complete their projects quickly, accurately, and stylishly.
Testimonials are a great way to demonstrate success stories and build consumer trust. Take advantage of a customer's satisfaction with Woodworker Supply by including visuals such as before and after photos or videos showcasing the final project. You could also take pictures or video of your customers actually using Woodworker Supply materials while they are building to show their creativity come alive. As well, showcase a variety of customer projects that show the versatility and potential with Woodworker Supply products in a photo album or video montage. By incorporating visuals into the testimonials, customers can immediately see the value they get when they choose Woodworker Supply for all of their woodworking needs!
Conclusion
Woodworker Supply is committed to helping woodworkers succeed in their projects, no matter how big or small. From novice to experienced hobbyists and professionals, Woodworker Supply provides quality tools, lumber, hardware, and more that help make any project a reality. With an extensive selection of top-of-the-line materials and products that are geared towards a wide range of applications, Woodworker Supply stands out as the premier choice for all your woodworking needs.
Woodworker Supply has several upcoming projects and promotions designed exclusively for woodworkers. Their exclusive discounts on high-end tools, hardware specials packages, value bundles on multi-piece orders, free delivery with qualified orders over $50 and their upcoming 'Tool Tip Tuesday' promotion are just some of the ways that Woodworker Supply continues to innovate in order to serve its customers better. The company also offers personalized service plans such as shop consultation services where expert staff members can assist in developing efficient workflows for material handling, inventory management systems and general advice when embarking on a new project or routine maintenance task. By educating its customers through learn-and-lunch events and online webinars covering everything from selecting the right tool for the job to complete how-tos on specific techniques and operations, Woodworker Supply is invested in providing comprehensive industry knowledge to all of its customers.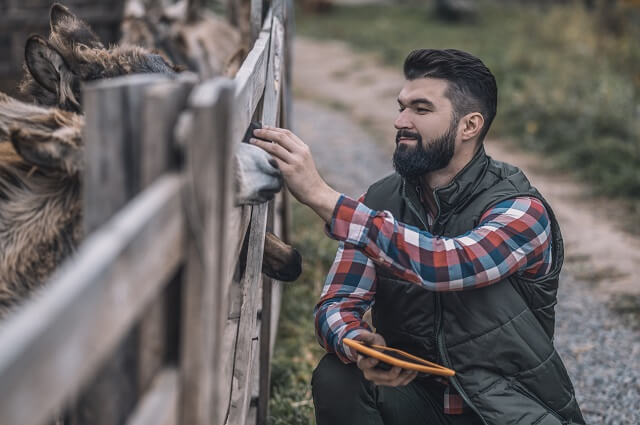 Hi everyone! I'm a woodworker and blogger, and this is my woodworking blog. In my blog, I share tips and tricks for woodworkers of all skill levels, as well as project ideas that you can try yourself.