Introduction
Woodworking kitchen cabinets are a classic and stylish addition to any kitchen. The use of woodmaterials in construction creates a space that is warm, functional and aesthetically pleasing. Different woods can be used for various design styles according to your individual preferences. Popular wooden cabinet designs include shaker style, traditional raised panel, and craftsman-style. These designscan complement many different styles of homes giving off a cozy and inviting atmosphere.
In addition to varying types of wood materials, numerous customizationoptions can change the look drastically as well. Stained or painted cabinets feature unique characteristics that allow you to customize the visual style while using the same type ofwood. Other design options include color, countertop material, drawer pulls, and surface textures all of which help achieve the desired aesthetics in your kitchen space. With so many possibilities to choose from it is easy for every homeowner to find a kitchen cabinetdesign that works perfectly for their home.
Benefits of Woodworking Kitchen Cabinets
Woodworking is often a preferred choice for creating kitchen cabinets due to its versatility, affordability and potential for customization. Not only can woodworking provide endless options when it comes to creating the perfect look and feel for the kitchen, but they are also typically easy to create on-site. This not only saves time, but can potentially lead to significant cost savings as well, due to avoiding having to employ an experienced contractor or more costly cabinet makers.
Another benefit of woodworking kitchen cabinets is the impact it has on the environment. Most mass-produced cabinets come with a large environmental cost as they are created in factories utilizing resources such as energy and water and producing large amounts of waste. A custom, handcrafted approach using natural materials such as wood has no such implications and instead allows designers to source sustainable and responsibly sourced materials that reduce the ecological footprint of their project. Additionally, buying fewer pre-made items reduces overall consumption which is crucial in creating a more sustainable future.
Steps to Building Woodworking Kitchen Cabinets
Materials:
-Wood screws
-Plywood
-Glue
-Wood glue
-Cabinet hinges and knobs
-Paint or varnish for finish
Tools:
-Circular saw and jigsaw
-Hammer and drill
-Tape measure, square, brace and level
-Sandpaper and rags for finishing
Timeframe:
Hours 1″2 " Measure out the cabinet frame from the plywood. Cut pieces to size with a circular saw. Assemble the frame using wood glue, clamps, and screws. Ensure all measurements are accurate.  XHours 3″4 " Make door frames out of 1x3s and screw them into place in the cabinet frames. Fit handles and hardware if necessary. Sand down any rough edges or surfaces.   Hours 5″6 " Measure and cut shelves out of ¾" plywood again with circular saw. Apply wood glue to all edges before inserting into position in the cabinet box. Sand down any rough edges as necessary.   Hours 7″8 " Paint or varnish all surfaces, applying even strokes with a brush or roller. Be sure to follow directions of product label for proper drying times before use or if multiple coats are needed; allow adequate drying time between each layer of paint/varnish applied before touching further surfaces can be applied on top of painted layer, for added protection against wear & tear over time).  Hours 9″10 – Install doors onto cabinets using hinges provided in kit followed by door knob of choice to complete job!  
Safety Tips:  Before commencing with project make sure space is adequately lit by using an overhead light source; also keep area adequately ventilated for fumes as may arise from painting process later on in project (can use exhaust fan/window ventilation open to help circulate air continuously throughout workspace) Wear protective gear such as gloves while handling wood, screws or nails so that hands do not get pierced during assembly process Have another person around who can assist with holding items while sanding off sharp edges (use sand paper instead of router/hedge trimmer)
Tips and Tricks for Crafting Beautiful Woodworking Kitchen Cabinets
1. Choose sustainable woods for the best quality and durability. Consider the type of wood that will match the style of kitchen you are creating so that you can be sure to get the highest quality materials. Opt for woods such as walnut, cherry, and oak, which look great and last longer than other woods.
2. Use high-grade hinges for your kitchen cabinet doors. Not only do higher grade hinges ensure a smoother and tighter fit but they'll also help improve the overall look of your cabinets in finish. Use heavy-duty hinges that are made from brass or stainless steel if possible.
3. purchase double-paneled cabinetry fronts to create a more refined, luxurious look with crown detailing at the top of each cabinet door panel. This allows you to update the look without replacing all the cabinets or breaking your budget since you simply need to buy new cabinet doors rather than replacing entire cabinets.
4. Incorporate glass paneling or leaded glass windows into your design when feasible to add special detail in an updated style while still maintaining a classic feel; this also adds some natural light into darker areas where needed by allowing sunlight to pass through cupboard doors as well as lighting up darker shelves and countertops .
5. Add appropriate accessories, such as handles, knobs, and pulls that fit perfectly with your chosen style; these small customizations can make any kitchen cabinet stand out from its peers in terms of both function and appearance – choose high-quality colored hardware made from intricate metals like bronze or copper to bring out a sleek modern statement piece to any room..
6 Consider installing rollout shelving or drawers instead of fixed shelves when space is limited; this allows much easier access within deeper base cabinets and lets you organize items accordingly while freeing up additional areas on nearby counters..
Finishing Touches
Woodworking cabinets are a popular choice for many homeowners, providing a unique and stylish look to their kitchen. Finishing touches can take any ordinary looking cabinet to the next level in terms of design. This can include staining the wood cabinet with semi-transparent stain in shades from classic light wood to rich deep tones; applying paint finishes in classic whites, shiny blacks or aged patinas; including decorative edging strips and panels for an interesting look or creating textured door handles and pulls for additional detail. For an added touch of luxury, consider adding glass inserts or roll-out shelves which allow easy access to items stored on the inside while keeping them visually appealing. With these finishing touches, you can transform a plain wooden cabinet into a truly one-of-a-kind statement piece.
Inspiration Gallery
Woodworking Kitchen Cabinets provide a unique opportunity to create something aesthetically pleasing, practical and eye-catching for your kitchen. From contemporary styles to traditional touches, woodworking kitchen cabinets can give your space a custom look that suits any taste. These handmade pieces are made with a careful combination of woods and finishes to bring the desired look and feel of the design. Cabinet carpenters can design and build anything from cabinet doors, drawers, shelves and wall units in complex patterns or simple shapes. With experienced workmanship you can be sure that the end result will be both attractive as well as robustly constructed to last for many years.
Designing and constructing custom kitchen cabinets requires a blend of precision workmanship, skills in carpentry, along with an eye for detail in finishings such as hardware, lighting fixtures and other decorative elements. Whether you want shaker style cabinets with classic detailing or modern flat slab designs our skilled artisans have the expertise to create it all. To get inspired take a look at our materials galleries which showcase examples from different cultures from around the world. Enjoy browsing through pieces made from exquisite tropical hardwoods like Teak or Wenge to softer woods like pine or maple — whatever fits your kitchen's interior colour scheme best!
Resources
Woodworking kitchen cabinets can be a rewarding and challenging project. Learning the necessary skills and techniques to create a beautiful cabinet will enhance your home's aesthetic while simultaneously increasing its value. Fortunately, there are numerous resources available to help you learn how to craft professional-looking cabinets from scratch. Below are a few helpful links to tutorials and websites that offer tips, advice and instruction on woodworking kitchen cabinet building:
• DIY Network " This website provides detailed step-by-step instructions for every part of a kitchen cabinet build process, from design through installation.
• Popular Woodworking " Popular Woodworking magazine's blog offers an abundance of cabinetmaking advice and displays completed examples of woodworking projects for inspiration.
• Ana White " Start your next kitchen renovation by using this website's basic plans for customizing new cabinets yourself with paint and style.
• Home Depot " Home Depot's official blog explains proper techniques and shares helpful tips on building your perfect cabinet right in your own home.
• FineWoodworking " FineWoodworking is a great resource with articles describing all aspects of the cabinetmaking process, including design, joinery, finish applications, hardware selection and installation.
• Instructables " Find many innovative designs with illustrated directions that make tackling any difficult projects easier.
Conclusion
In conclusion, woodworking kitchen cabinets are an affordable and beautiful design choice offering the potential to increase home value and create a cozy atmosphere. With careful preparation and planning, they can be customized to fit any style kitchen in order to give it a unique touch. There are many options to choose from regarding colour, finish and type of wood, making them suitable for all tastes and budgets. For those looking to upgrade their kitchen on a budget, consider woodworking kitchen cabinets as an option! To learn more about how you can make your own cabinetry with woodworking techniques, get in touch with a local expert today.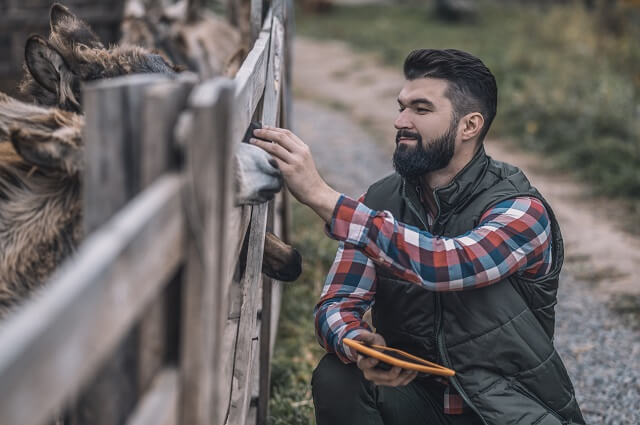 Hi everyone! I'm a woodworker and blogger, and this is my woodworking blog. In my blog, I share tips and tricks for woodworkers of all skill levels, as well as project ideas that you can try yourself.