Introduction
Woodworking magazine subscriptions offer a wealth of knowledge to those who are interested in crafting beautiful pieces of furniture and decor from wood. A subscription to a woodworking magazine provides both novice and experienced woodworkers with expert advice, tips, and detailed illustrations that help guide readers through the entire process of creating unique projects at home.
In addition to the helpful tutorials found inside each publication, woodworking magazine subscriptions also provide readers with access to interesting interviews with master craftsmen, design inspiration boards, as well as reviews on the latest tools and products. The magazines also provide an abundance of educational articles which cover topics such as techniques for shaping wood, what type of finishes work best for different woods, how to join two separate parts together thoroughly, safety tips when using power equipment and ways to maximize your workspace.
Woodworking magazines can serve as invaluable resources for people looking to either start a new project or expand their current repertoire of skills. The cost of subscribing is relatively minor compared to potential savings in time and avoided frustrations; after all, investing a few dollars every month could mean being able to avoid costly mistakes and complete projects much faster than if you were spending endless hours trying to figure out certain techniques on your own or experimenting blindly. With expert advice from professionals at your fingertips and hundreds (or even thousands) of project ideas within the pages, it's no wonder why so many people subscribe!
Types of Woodworking Magazine Subscriptions and their Differences
Woodworking Magazine Subscriptions come in many different types. Popular titles include Fine Woodworking, Wood Magazine, American Woodworker and Popular Woodworking, to name a few. Each magazine offers something unique depending on the type of woodworker you are or the kind of projects you'd like to build.
Fine Woodworking magazine has been published for over 40 years and is the oldest publication in the genre. It focuses mostly on fine furniture-making techniques, offering coverage of traditional and modern methods. They have reviews of products and addresses questions from readers with detailed answers from professionals on topics relating to tools, techniques and materials for furniture making.
Wood Magazine is more focused on hobbyists than professional woodworkers. Many of their projects are designed specifically for beginners, but they also offer plans for intermediate level builds such as bookcases and entertainment centers using standard shop tools. They review helpful tools such as table saws, routers and jigsaws, as well as power hand tools popular among hobbyist woodworkers.
American Woodworker is designed for both beginner DIYers who want to make simple projects to advanced cabinetmakers looking for inspiration. The magazine covers construction techniques that range from basic joinery all the way up to complex multi-component furniture designs. They often feature step-by-step instructions, product reviews and feature articles on interesting people in the woodworking world who create unique one-of-a-kind pieces out of wood.
Lastly, Popular Woodworking magazine emphasizes creativity and artistic expression through designing one-of-a-kind items out of wood or repurposing materials into unique items such as birdhouses or interior decor sculptures made out of reclaimed wood fragments that give new life to forgotten objects lying around the house or garage. It promotes an unconventional approach to working with wood by experimenting with stains, paints and finishes in creative ways with unexpected results adding a personal touch to your project that's totally unique each time it's constructed.
Woodworking Magazine Subscription Features
When considering woodworking magazine subscriptions, it's important to understand what features you should be looking for and which features you should avoid. One major feature to look for is in-depth information about the type of woodworking projects you plan to undertake. Look for detailed instructions on cutting and shaping the wood, essential tools, joinery techniques, assembly methods and finishing tips. This will help ensure that any projects you attempt come out correctly and professionally done.
In addition to project information, also look for inspirational stories or guides with ideas or helpful hints from experienced woodworkers. Feature articles of this sort can spark your own creativity while also providing advice from people who have years of practical experience under their belts. Along the same lines, pay attention to mainstay columnists who offer regularly updated content in each issue; if an author has been writing for a specific magazine for many years then it is likely that he or she understands their craft very well.
On the other hand, there are certain features which are best avoided when selecting a magazine subscription. Certain magazines may focus heavily on machinery related tasks such as sanding and routing, so if these kinds of operations aren't something you plan to do it would be wise to avoid those types of magazines altogether. Additionally, some literary publications tend cover general topics rather than offer extensive resources related to woodworking projects – these should also be avoided as they don't contribute much towards improving your own skills and knowledge base in terms of actually making furniture or creating detailed items with your own hands.
Maximizing Value
Woodworking magazine subscriptions can be an excellent source of inspiration, education and entertainment for hobbyists, professionals and those just starting out in the fancy world of woodworking. A subscription can not only offer great content, but may also expand knowledge and help to keep up with industry trends. However, one issue many face when it comes to subscribing is that it could potentially become expensive. Here are some money-saving tips for getting the most value out of a woodworking magazine subscription.
1. Look for special subscription deals: Many magazines will offer special deals to readers such as discounted prices or discounts off other magazine titles when purchasing multiple subscriptions of their own publication at once. These promotions usually have time limits so keep an eye out to gain the best savings possible on a subscription purchase.
2. Compare prices: Subscription costs vary depending on which platform the magazine is offered through and how many issues you will be receiving (quarterly versus yearly). Price comparisons between various sites and platforms will help find the best deal available for each publication desired for personal library collection or reading leisurely pleasure.
3. Utilize digital options: It may often prove less expensive to read woodworking magazines via digital format than in print form as many publishers provide discounts on e-magazines than traditional printed editions – meaning more bang for your buck! Digital formats are also convenient as they can be accessed immediately post purchase from any device with an internet connection which is handy especially for those who want immediate access to new material without waiting for post service delivery times or typical store sale dates to take hold. Additionally, digital versions often come with added multimedia elements not found in print copies such as sound clips and videos – offering even more value over traditional methods of distribution
Evaluate the Best Woodworking Magazine Subscriptions
Woodworking magazines are an excellent way to add to your knowledge in the woodworking field and stay up-to-date on the most current woodworking trends and topics. When evaluating which magazine subscription to purchase, there are a few important aspects to consider.
First, you need to identify what skill level you are when it comes to woodworking. If you're just starting out, then look for a magazine that offers step-by-step projects with clear instructions and illustrations. This will help you hone your skills without getting too frustrated or overwhelmed. For those who are more experienced in the craft of woodworking, look for technical articles with detailed diagrams and sophisticated designs. Additionally, if visual representation is important, make sure that the magazine provides detailed how-to photos along with each project description.
Second, become familiar with the different magazine categories so that you can select one geared toward your specific interest in woodworking. Popular magazines cover various types of carpentry, such as furniture making or cabinetry work; some publications specialize in outdoor projects while others focus more on traditional techniques such as glueing and sawing tools. Consider these features before deciding which type of magazine best suits your needs.
Finally, read through customer reviews to ensure that the quality and depth of content is sufficient for your requirements. Customer feedback can also provide helpful tips about where to find better deals on subscription fees and advice regarding particular issues related to past subscriptions. Doing your research prior to subscribing can save you time and money in the long run.
Pick the Right Package
Choosing the right package for a woodworking magazine subscription can be overwhelming, especially with all the deals available. Fortunately, there are a few tips and tricks to help you find the best deals and make sure you're getting the most value for your money.
First, compare different newsletters and magazines offered by various publishers. There are tons of options and some are better than others. Read reviews from other woodworkers about each one to decide which one is most worthwhile for your needs. You should also pay attention to the length of subscription plans so you have an idea of how much content you'll get over time.
Second, research any specials and discounts that might be available before signing up for a plan. Many offers come with free gifts and other incentives to encourage people to subscribe. Do your due diligence both online and in print so you don't miss out on any great deals or opportunities to save money on subscriptions.
Last but not least, consider signing up for digital versions of woodworking magazines instead of physical copies if digital access is what appeals to you more. Digital subscriptions may cost less than physical ones because they don't require any printing or shipping costs, which can often add up quickly over time. Additionally, many companies even offer bonus features like video tutorials in addition to article content – something you won't get with physical mailings!
Make the Right Choice
When selecting a woodworking magazine subscription, there are many factors to consider. It's important to take into account the style of woodworking you're interested in, the type of projects offered, and your budget. For instance, if you're a beginner woodworker, then opting for a magazine that provides projects catering to beginners is best. However, if you're more experienced and looking for more challenging projects, then you may have an easier time finding what works for you in publications geared towards advanced carpenters. Additionally, magazines typically list the estimated cost for materials used in projects—so if you have little money to devote to purchasing supplies outside of the magazine subscription cost—you may want to look for publications which provide cheaper projects that still offer interesting results. Finally, make sure you check the reviews before subscribing to any publication; this will help ensure the element of surprise when a new issue arrives in your mailbox each month!
Finding the Right Fit
A woodworking magazine subscription can be a valuable resource for anyone interested in the craft. Not only do they offer step-by-step instructions and tutorials, but also feature stories from some of the top industry professionals who share their tips and tricks on mastering the art of woodworking. Although there are many magazines to choose from, it's important that you select one that is tailored to your skill level and personal interests.
One of the best resources for finding a good fit in terms of your favorite woodworking magazine is consumer reviews. Many avid hobbyists post their opinions on various websites and can provide helpful insights into what magazines have the best articles and features, which projects are most interesting, and which offer the most value. You can also consult print or online catalogs to see what magazines are currently being offered or take advantage of special offers such as discounts on subscription fees or free issues when signing up for a new magazine.
Once you have narrowed down your choices, take time to read through each publication's editorial policies to get an idea of its content. Look for explanations concerning topics like building furniture, sharpening tools, creating joints and finishes, restoring antique pieces, outdoor structures and other related matters. Also scan through the articles to see if there are any current trends in the industry that could be useful in aiding your own projects. Finally, take notice of any offers found within such as subscription discounts, a introductory package with access to exclusive online content or complimentary gifts upon sign-up. All these points should help make sure that you find a magazine subscription that is just right for you!
Wrap Up
To get the most out of your woodworking magazine subscription, it is important to set specific goals for yourself and take action to achieve them. Keep an eye out for new tools and techniques mentioned in the articles and apply them to your own projects as soon as you can. Additionally, look for tips about joining woodworking organizations, attending seminars and workshops, or taking classes. Making connections with other woodworkers is a great way to increase your knowledge and improve your skills. Finally, don't be afraid to ask questions or seek assistance if you are ever confused or stuck on a project. With dedication and practice, you will quickly see that having a woodworking magazine subscription can help take your craftsmanship to the next level.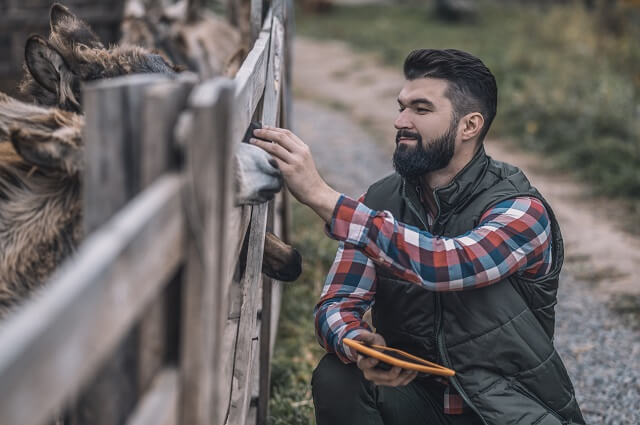 Hi everyone! I'm a woodworker and blogger, and this is my woodworking blog. In my blog, I share tips and tricks for woodworkers of all skill levels, as well as project ideas that you can try yourself.