Introduction to Woodworks Timber
Woodworks Timber is a family-owned logging and timber transportation services business based in Vancouver, British Columbia, dedicated to sustainability and environmental stewardship. The company was founded in 2002 by Glenn Ogilvie, with the mission of providing safe and reliable access to trees in environmentally sensitive areas.
As one of the premier timber harvesting companies in Western Canada, Woodworks Timber works closely with local mills, manufacturers and communities to source locally harvested trees for product making. Additionally, they offer contracting services that can clear properties faster and more efficiently than traditional methods. Their unique features include woodland management on private lands, preparing sites for replanting programs and producing timber piles for sale or transfer. They also specialize in small scale logging of difficult terrain such as steep hillsides or shorelines where traditional mechanized logging techniques are not feasible. This also allows them to operate within environmentally responsible guidelines while leaving minimal impact on the surrounding terrain ecosystems.
The company believes that healthy forests are essential to the health of our environment " therefore careful consideration is taken during all stages of their operations ensuring long term protection of these areas. By utilizing low impact selective harvesting techniques and providing professional forestry services, Woodworks Timber is committed to sustainable harvesting practices that will help restore and enhance forests for future generations of Canadians.
Advantages of Choosing Woodworks Timber
Woodworks Timber has a wide range of advantages for your construction and renovation needs. First, the company specializes in crafting superior wood products at competitive pricing. Whether you need conventional or custom wood pieces, Woodworks Timber can create what you need with quality craftsmanship and outstanding service.
Research shows that wood products provide greater structural integrity than those made from artificial materials; this results in increased overall safety, energy efficiency, and longevity of the finished product. Additionally, their product line is designed to cater to a wide range of looks and design styles so that customers can obtain the aesthetic they want while still benefitting from the superior strength offered by wooden structures.
Woodworks Timber also offers customization options to meet any client's specifications. By utilizing advanced technology such as CNC machining, laser cutting, and engraving techniques, Woodworks Timber can take almost any design vision and turn it into a reality with precision accuracy. Furthermore, many clients prefer their environmental sustainability practices and dedication to work with recycled materials when possible. From selection to delivery to installation, Woodworks Timber does it all!
Showcasing Woodworks Timber's Creativity
Woodworks Timber is an established woodworking and timber manufacturing business based in the United Kingdom. They specialize in supplying high-quality products from a range of timbers, creating bespoke furniture, joinery components as well as architectural elements to residential clients, commercial properties and public spaces.
Over the years Woodworks Timber has completed some successful projects that demonstrate their creative and innovative approach to utilizing the qualities of timber. All of their projects are undertaken with skill and expertise with strong attention to detail.
One such project was for a local hotel, converting their reception area into a vibrant space that incorporated furniture made from sustainable hardwood. The main features were two reception desks crafted from European oak that had accents of brass inlay – which gave it a chic and modern look – alongside small matching side tables made from walnut and walnut root veneer panels. The finished result was an eye-catching key feature to the newly refurbished reception area.
Another successful project by Woodworks Timber involved constructing handmade doors for an office building based in London. Utilizing steamed Beech panels framed carefully with finger joints around Clear Douglas Fir frames these doors were made extremely strong yet maintain simplicity. To achieve this bold design, special tools were used for final shaping as part of the post production process including routing sections for handles sets resulting in distinctive door openings when viewed from inside or outside areas.
These examples demonstrate how Woodworks Timber have used their services to craft creative solutions out of sustainable timbers within both residential and commercial areas alike; transforming all rooms into eye-catching spaces that have longer lasting quality than many mass-produced items on the market today. Special care taken with installation ensures each component fits perfectly in harmony; making sure all measurements match perfectly so each corner joins together without leaving any gaps or cracking over time. Their goal is always to create timeless designs with superior quality finishes; offering clients unforgettable experiences when they enter into a room they've transformed with Woodwork Timbers signature touch!
Woodworks Timber's Commitment to Quality and Safety
Woodworks Timber is committed to providing quality, safe timber for a wide range of applications. All of the wood supplied by Woodworks Timber is carefully selected and sourced with safety as the number one priority. To ensure this, every batch of wood undergoes rigorous scanning for defectives and impurities. The timber is then cut, processed, and packaged according to stringent standards set by Woodworks Timber. The company also enforces strict checks at various stages throughout the production process, in order to ensure consistently high-quality products that meet international industry standards.
Along with their strict internal regulations and protocols, Woodworks Timber also follows stringent guidelines set forth by governing bodies such as FSC (Forest Stewardship Council) or PEFC (Programme for Endorsement of Forest Certification). By adhering to these official certifications, Woodworks Timber has demonstrated its commitment to providing quality-sourced and sustainably managed timbers while simultaneously promoting ethical practices within the timber industry.
Furthermore, each delivery of timber is accompanied with a comprehensive documentation package which includes documentation on types of wood used and processing steps followed to meet industry specifications such as treatment methods used and more importantly any hazardous material tracing from source to finished product.
Through these efforts, Woodworks Timber has become a trusted name in the timber industry with their commitment towards safety and quality standards being widely recognized.
Community Outreach Efforts of Woodworks Timber
Woodworks Timber is committed to serving the local community by engaging in meaningful outreach efforts that promote sustainable development in the area. Some of their initiatives include donating time and resources to assist local schools and other educational organizations, working with local non-profits to provide job training and financial assistance, participating in Earth Day events, and coordinating neighborhood cleanups throughout the city. They also host talks with experts from the forestry industry on a regular basis to educate people about sustainable practices for timber production. Furthermore, Woodworks Timber has gone beyond simply providing financial aid; they have committed to long-term social impact projects such as providing free healthcare access for lower income households and joining forces with food banks to support those in need of meals. Through these endeavours Woodworks Timber hopes to inspire others to become active members of the local community, helping create a better future for everyone.
A Look Ahead
At Woodworks Timber, we understand that success in the timber industry is dependent upon keeping up with new developments and trends. We remain at the forefront of sustainable lumber solutions and making sure that our products meet the highest environmental standards. Our team takes great pride in providing a quality product, delivered on time and at competitive prices.
In the future, Woodworks Timber is investing in research and development to ensure that our processes remain innovative and current relative to industry standards. We are also investing in state-of-the-art equipment, cutting-edge technology solutions, and renewable resources to further promote sustainability across our operations. Moreover, we're constantly researching new ways to more efficiently harvest lumber from sustainable sources. This includes utilizing cost efficient methods such as GPS technology already used for satellite navigation across vehicles, now being tested for forestry efficiency as well.
Furthermore, Woodworks Timber is supplementing its core business with value-added services such as customized machining processes to meet customers' specific needs. Lastly but not least, we are exploring new opportunities outside of the American market while remaining local to create added value in this globalizing economy.
Conclusion
Overall, Woodworks Timber is a reliable and experienced company to use for construction or home renovations. Their commitment to quality and safety results in robust, reliable products that will stand the test of time. Every product is meticulously crafted with attention to detail to guarantee satisfaction. Communication is always easy due to their friendly customer service team " meaning the process for any renovation projects is straightforward and organized. On top of this, Woodworks Timber also offers competitive rates so that even working within tight budgets can benefit from their services. Selecting Woodworks Timber ensures a successful project; not only will the work be of an impeccable quality but it will made with expertise and experience experts in the field.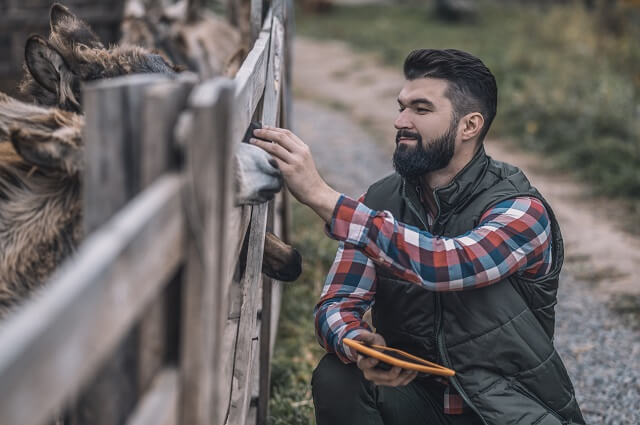 Hi everyone! I'm a woodworker and blogger, and this is my woodworking blog. In my blog, I share tips and tricks for woodworkers of all skill levels, as well as project ideas that you can try yourself.