Introduction to Barnco Woodworks
Barnco Woodworks is a family-owned and operated business, located in the rural town of Amberville, Maine. Having been around since the late 1800's, Barnco has become a well-respected manufacturer in the world of fine woodworking. The company takes pride in using old-world craftsmanship combined with modern innovation to create stunning wooden products.
The history of Barnco Woods began when Jeremiah Barnstable opened his small woodworking shop that offered custom furniture to the locals. Content to remain a small business, Jeremiah never imagined that one day his little shop would grow into what it is today. In the years past, Barnco's passion for quality craftsmanship has won them many loyal customers from across the country, who are still purchasing furniture from them today.
Today, Barnco Woodworks is owned and operated by Jeremiah's great grandson Nathan Barnstable and his family. Over the years they have embraced new technologies and processes for refining their fabrics but have not lost sight of their commitment to quality craftsmanship that truly makes these pieces one-of-a-kind and heirloom pieces that can be passed down through generations. At Barnco Woodworks they take great care to source premium grade materials and use state of the art equipment in order to create only the best possible furniture pieces. Additionally, they work closely with highly skilled woodworkers who handcraft each piece with meticulous care resulting in beautifully crafted furnishings that can last a lifetime.
Although much has changed since its inception, Barnco's commitment remains true – creating artful heirlooms that can be handed down for generations to come; utilizing old world craftsmanship paired with modern design ideals that sit proudly – both aesthetically and structurally – for lifetimes
Handcrafted with Excellence
At Barnco Woodworks, we take pride in achieving excellence in all of our projects. We strive to create beautiful and functional pieces while striving to exceed the highest quality standards. The intricate details that our team of artisans employ are based on a classic style that has been refined over centuries, creating one-of-a-kind pieces of furniture and home decor items.
As part of our commitment to excellence, we only use the finest materials available. Our wood is responsibly sourced from the most trusted suppliers with high sustainability practices who also follow Forest Stewardship Council Standards. We carefully select each piece for its specific grain structure, character and color for each individual project whether it's bespoke cabinetry or custom furniture.
We offer a range of finishes that guarantee durability without sacrificing beauty, from classic hand rubbed waxes to modern UV cured coatings. Regardless of the finish you choose, we take extra precautions to preserve even small details throughout the entire process. Our experienced craftsman are precise in their cutting techniques leaving no detail unaccounted for which guarantees superior results every time. Finally, each finished piece is inspected thoroughly to ensure it meets the highest standards before being shipped out or presented for delivery.
Presenting Barnco Woodworks' Showcase of Unique, Custom Projects
At Barnco Woodworks, we specialize in giving pieces of wood a second life. Our team of talented craftsmen are passionate about creating one-of-a-kind projects that bring unique and innovative styles to your home or office. Each masterpiece is tailored to the customer's needs to make sure that the finished product reflects their vision. We truly believe that art and furniture should be reflections of your individual personality.
To demonstrate our commitment to high quality craftsmanship, we've put together a gallery of some of our favorite creations. Whether it's something as simple as a custom desk in a new shape, or something more elaborate like our intricately carved cupboard cabinet, each piece speaks for itself in terms of our skill and dedication to customer satisfaction. From bespoke bedroom dressers to traditional mantelpieces, contact us today if you find any of these pieces you'd love to own for yourselves!
At Barnco Woodworks, we don't just look at wood, we see possibility—the potential for something magnificent born from carefully selected materials, crafted by experienced professional hands. From cabinets and armoires to tables and torchieres, whatever design you have in mind can be kept at the highest standards so it will be beautiful and built to last. In addition to custom builds, we also offer refinishing services for existing furniture– this way, you can bring out its hidden beauty and make it look brand new again. So no matter what type of wooden project you have in mind—from classic antiques with modern touches to contemporary designs—trust us at Barnco Woodworks to deliver the superior craftsmanship and excellent service you desire.
Experienced Artisans and Makers
Barnco Woodworks is home to a collection of experienced artisans and makers who share a passion for creating beautiful, functional, and high-quality wood products. From expert carpenters to skilled masons to metalworkers, Barnco Woodworks has an array of talented individuals who produce some of the finest in handcrafted furniture. The artisans at Barnco have years of experience in manipulating raw material into masterpieces. Their workmanship sets them apart from modern production lines and allows them to create pieces that are incredibly precise, detailed and stylish.
Using natural woods like maple, cherry, and oak, Barnco's craftsmen specialize in custom cabinets with intricate carving details, long-lasting doors with elegant hinges, and exquisite table tops with unique edging designs. Utilizing both traditional methods and modern technology such as CNC machining, their artisans bring out the best aesthetic qualities in the furniture they manufacture using eye-catching finishes like oil stains or metallic hues. Barnco's skilled masons can also provide stone countertops that enhance kitchens for that classic luxury look.
The experienced team at Barnco Woodworks takes pride in its quality craftsmanship and can make virtually any customized design dream come true for homeowners who want unique pieces without sacrificing quality. With an array of experts on staffs from carpenters to metalsmiths to finishers, Barnco has the team you need to bring your vision of beautiful wood furniture into reality!
Supporting the Local Community
Barnco Woodworks is a family-owned business located in a small rural community in the Midwest. Since its founding over two decades ago, Barnco Woodworks has been actively involved in supporting and improving the local economy. Not only do they employ several members of the community, but their products are also purchased frequently by local businesses. This means that Barnco Woodworks provides not only stable employment opportunities and income to residents, it also supports other local economies.
The economic benefits of Barnco Woodworks extend beyond just job stability and providing income to local residents. In addition to supporting the nearby retail industry through their purchase of products, they often provide materials for other businesses without charging any additional costs or fees. This helps these businesses cut costs while allowing them to remain competitive in their respective markets. Furthermore, Barnco Woodworks hosts annual dinner socials where they invite vendors and customers from near and wide to connect with one another and celebrate the success of their shared achievements throughout the year. These types of events help build relationships between local businesses as well as attracting customers from outside the immediate area to support their fellow entrepreneurs living among them in solidarity.
Not only does Barnco Woodworks benefit the local economy in various ways, but it also has a significant cultural impact on the surrounding area through its sponsorship of various organizations within the community such as Little League teams, animal shelters, Boy Scout troops, Church charities and more. Their belief that working together we can be stronger—and better prepared for whatever comes our way—is made evident through their commitment to cultivating strong relationships among all individuals attending these affairs – regardless of their background or culture – while helping one another grow both professionally and personally with every passing season.
Meeting Every Need
Barnco Woodworks is dedicated to helping customers meet their goals with resourceful and creative solutions. We provide a full range of options to our customers, from custom woodworking services to traditional joinery techniques such as dovetail joints and mortise-and-tenon frames. We are passionate about giving our clients the best possible products and services to make sure their projects meet their expectations.
In addition to providing quality woodworking materials and craftsmanship, Barnco Woodworks also dedicates time, energy, and resources to ensuring that each customer's needs are met. Through consultations with members of our skilled team of experts, we can tailor our services to better suit the unique needs of each client. Our commitment to understanding customer requirements beforehand allows us to give them the materials and peace of mind they need for a successful outcome.
Our approach starts by recognizing the individual customer's project objectives at the start, before any work begins. Once we understand what our clients desire in terms of design and finish, we begin with sketching out ideas or prototypes. Our goal is always for the final product to be both functional and beautiful—we strive for nothing less than complete satisfaction from all parties involved. Finally, an in-depth assessment takes place before crafting any project; this evaluation looks over specifications such as types of woods used, finishes required, hardware details, etc., ensuring that all customer needs have been taken into account.
Investing in a Legacy
Barnco Woodworks is dedicated to creating handcrafted, exquisite woodwork and furniture pieces for clients all over the world. With a commitment to maintaining traditional craftsmanship, their pieces are sought after because of the high level of quality. What many people may not know is that not only do Barnco Woodworks' works represent an investment in beauty and artistry, but they also increase in value over time.
As a business that has been around since 2000, Barnco Woodworks has worked with some of the greatest craftsmen in order to create its one-of-a-kind pieces. Over two decades of experience in this industry has granted them tremendous knowledge and understanding of how timber ages and stays preserved through the years. Their expertise ensures that each item retains its original look while developing a unique patina overtime thanks to natural elements like humidity and temperature changes. One can expect more than just strength from these products!
In addition, since the materials used to craft each piece are carefully sourced for their quality in terms of both longevity and aesthetics, these items work well with contemporary styles as much as timeless ones. This remarkable combination makes Barnco Woodworks' creations fit well with various interior design concepts without losing any historic charm or value; rather, such pieces continue to grow more appealing with age as they become more exclusive by getting more rare. Therefore, we can understand why investing in an heirloom from this artisanal community could quite possibly mean increasing capital gains over the course of years!
Standing Out from the Crowd
Barnco Woodworks has been producing unique, high-quality woodworking pieces since 1990. With a team of experienced craftsmen, Barnco Woodworks uses excellent materials to create truly one-of-a-kind products. Their defining characteristic is their customizability; customers have the opportunity to personalize each piece with handcrafted additions and finishing touches.
Barnco Woodworks understands the importance of standing out from their competitors in the woodworking industry and embraces innovative techniques to bring customers the best product possible. They consistently strive for higher quality standards by keeping up with newer technologies in order to make sure that their woodworking pieces are brought to life with absolute precision and care. In addition, they offer a diverse range of sizes, shapes, designs, and finishes so customers can easily find a product that suits their individual needs. Not only do they provide services worldwide but they also ensure faster delivery times so customers don't have to worry about waiting too long for their piece to be finished.
What separates Barnco Woodworks from other companies in the same field is their commitment to excellence and customer satisfaction. They understand that no two projects are ever alike which is why they offer personalized consultations and guidance during each project's production process – ensuring that each product reflects true craftsmanship and attention-to-detail. Furthermore, they specialize in creating exquisite custom furniture such as tables and chairs all made from exceptional solid wood materials. Customers can trust them for durable yet elegant pieces that will last for many years to come!
Barnco Woodworks makes sure that every client's experience with them is nothing short of exceptional by providing superior customer service every step of the way. From free quotes to giving advice on maintenance instructions after purchase, Barnco Woodworks always puts clients first – giving them confidence and peace of mind when it comes time to make an investment into a piece of custom furniture or decor item. On top of this, all their pieces come with a standard 5 year warranty which guarantees affordability and reliability on any order placed with them – making sure clients receive top quality products without having to break the bank!
Celebrating Barnco Woodworks
Barnco Woodworks is a company that has been in business for 15 years, providing quality woodworking services to their customers. Their team of highly-skilled artisans use the finest hardwoods, softwoods, and composite materials to create products tailored to fit their customer's individual needs. Barnco Woodworks stands behind its quality craftsmanship with an unbeatable five-year warrantee. Customers choose to work with Barnco Woodworks because of their superior craftsmanship and extensive product range. From traditional furniture and cabinetry pieces to one-of-a-kind customized artwork, Barnco Woodworks produces unique, long-lasting items that are sure to exceed expectations. On top of this, the company provides design consultation and offers advice on the proper selection and care of wood products. Furthermore, they offer custom finishes to customers who want something additional special such as engraving or hand-rubbed oil stains. Lastly, Barnco Woodworks works closely with each customer throughout the entire process, ensuring that their project meets all specifications before it leaves their shop. By taking these extra steps and providing top notch customer service, Barnco Woodworks is able to build relationships with clients that last well beyond completion of a project. As a result, customers come back time after time when they need something made in wood – knowing they can count on Barnco Woodworks for unmatched quality results.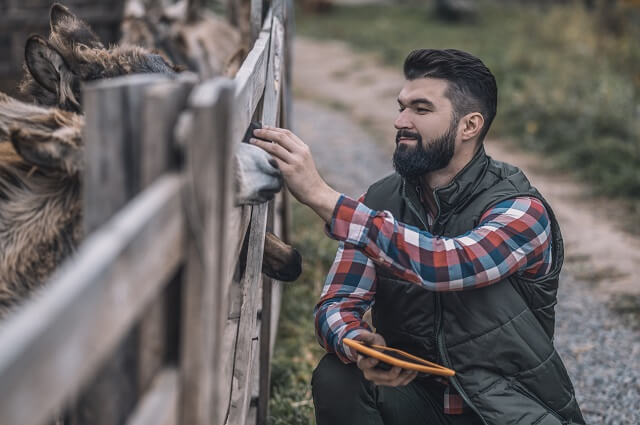 Hi everyone! I'm a woodworker and blogger, and this is my woodworking blog. In my blog, I share tips and tricks for woodworkers of all skill levels, as well as project ideas that you can try yourself.