Introduction
This edition of Fine Woodworking is packed with a range of features to take your woodworking projects to the next level. With inspirational designs, step-by-step instructions and expert advice, this edition of magazine seeks to give readers the comprehensive information they need for success in the workshop.
To start with, this issue is brimming with helpful articles that offer insights into the newest technology and how it can be used to improve your next woodworking project. Whether you are looking to work with CNCs, lasers or band saws, you will find advice on how to make the most effective use of different tools and materials in your woodworking endeavors.
Not only does this edition of Fine Woodworking include helpful information about new technologies, but we also share traditional wisdom with our readers. Get a glimpse into the tried and true classics like dovetail joinery or veneering that have made fine furniture over many lifetimes. These timeless techniques will expand your appreciation for craftsmanship and deepen your understanding in creating beautiful pieces from traditional workmanship.
In addition to these informative articles, there are plenty of stunning projects from fine tradesman in this issue as well. From chairs, tables and desks to dining room furniture sets; see what others have been making lately. Learn their processes step by step and vary up your next creation's design.
For readers looking for even more inspiration, there are several galleries throughout this issue showing off some awe inspiring features pieces crafted by world-class artisans. Enjoy close up looks at amazing creations done in different mediums like exotic woods and lacquer finishes " get inspired! Don't forget to check out the Q&A section too " an excellent resource guide highlighting questions received from knowledgeable people just like you all around the world.
As 2011 comes close towards its end peruse December 2011's sizzling copy of Fine Woodworking " a great way wrap up an amazing year full of extraordinary masterpiece!
Highlights of the Issue
This issue of Fine Woodworking magazine offers a unique collection of knowledge and insight into the craft of woodworking. The spotlight is on the content, which showcases projects created by professionals and novices alike. Readers are given access to the creative process from concept to completion, with detailed instruction for each step along the way. From beginners tackling their first project to experts refining techniques and perfecting their skills, this issue has something for everyone. Additionally, there are behind-the-scenes looks at established woodworkers who have made a career out of perfecting their craft, as well as interviews with makers and designers who share insight into their methods and materials. Also included in this issue are reviews of tools and supplies that cover everything from hand tools to machinery, providing readers with valuable information when considering purchases. This issue gives readers an inside look into all aspects of woodworking"making it infused with ideas, inspiration and instruction sure to benefit anyone interested in this popular hobby.
Feature Articles
The art of woodworking dates back hundreds of years. From ancient civilizations to modern day methods, woodworking has been an integral part of many cultures around the world throughout history. Ancient Egyptians used sophisticated joinery to construct their ships and furniture. Greeks and Romans excelled at creating intricate carvings and marquetry. The Middle Ages saw the rise of elaborate craftsmanship with pieces such as coffered, carved, and beaded chestwork being in huge demand.
The Industrial Revolution changed the face of woodworking drastically, introducing new machinery and tools that allowed for much easier production of items than before. For example, the invention of the chainsaw revolutionized how large trees could be cut down, increasing production time and mass-producing items made from wood such as furniture and cabinets. In addition, sawmills began to emerge founded upon a variety of different styles saws such as tiltreed or circular blades, allowing for more complex work to be achieved .
As technology has evolved over time so too have the machines used in woodworking become ever more sophisticated; from power tools to CNC routers there is now a practically limitless array of options available for those looking create beautiful items out of wood today.. As a result, many traditional techniques have become easier and faster with machines being able to do the same job in fewer steps with more accuracy than was possible previously. Moreover, with smarter materials like composites increasing in popularity there is now further potential available when crafting items out of wood compared to before.
Projects to Try
Fine Woodworking December 2011 has a great selection of projects to try. These projects are perfect for those who want to challenge their woodworking skills in an engaging way. They're simple enough to build without needing extensive prior experience and sophisticated tools, but complex enough to give you a good sense of satisfaction when they're completed. Some of the projects include a traditional New England spice box, an Arts and Crafts coat rack with brass accents, a Shaker-style lamp stand, and even a clock made from cherry and rosewood. Each project provides detailed instructions and drawings so that you can recreate them like professional craftsmen. No matter your skill level, there is sure to be something in this magazine to keep you busy in no time!
Tool Reviews
Tool technology has been a crucial element in the development of woodworking. From the invention of tools such as planes and saws to modern machine tools, advances in tool technology have enabled craftsmen to make finer cuts, more accurate angles, stronger bonds, and more pleasing designs.
The December 2011 issue of Fine Woodworking magazine provided an in-depth look at the latest trends in tool technology. The issue featured various reviews of the newest tools on the market, from table saws and band saws to orbital sanders and jointers. These reviews discussed the features that set each tool apart from its competitors and highlighted which specific projects each tool was best suited for.
Beyond simply reviewing the newest models, this issue also explored how technological advancements have changed woodworking over time and how these new tools can help enhance craftsmanship. This included interviews with masters of their craft who spoke about how they use both traditional hand tools and modern machinery in their work. The issue also explored topics like computer-aided design software for creating furniture designs or 3D printing for creating prototypes. Further discussions looked into CNC router technology for automatically cutting intricate shapes with precision accuracy or laser cutting machines that allow tight tolerances on complex joints or components.
Technology has made considerable strides forward even within just the past few years when it comes to woodworking tools. This issue discussed all aspects of this topic and demonstrated clearly why keeping up with the newest innovations is essential for anyone involved in woodworking today. Newer tools are available not only to create better-designed pieces but also to reduce fatigue associated with certain tasks, allowing craftsmen to work longer hours at an increased efficiency while achieving exceptional quality results. In addition, many newer tools eliminate steps altogether; meaning certain tasks once manually done by crafters now can be automated through programming, whereas before could only be done by hand requiring more time and labor to complete complex projects such as intricate custom furniture pieces or cabinetry making processes easier than ever before. Thus, this special edition of Fine Woodworking magazine allowed readers to gain insight on how important modern technologies can be when it comes to successful woodworking projects and practices.
Shopping List
The December 2011 issue of Fine Woodworking offers a comprehensive look into what tools, materials, and equipment you need to properly execute your project. It covers all the basics, from saws and chisels to router bits and clamps. It also examines some of the more exotic materials such as rare woods, exotic veneers and inlay materials. You'll be introduced to new power tools, discover other handy accessories like drill drivers, planers, jigsaw blades and even dust collection systems. You will find information on specialty products like engraving sets, joinery guides and epoxy for wood repairs. Even wood glues, fillers and sanding supplies get their due when it comes to fine woodworking projects. In short, this issue has something for every level of woodworker from novice to master.
Gallery of Works
The Gallery of Works in the December 2011 edition of Fine Woodworking was truly an inspiration. With stunning pieces from 11 talented craftspeople, it's hard not to be motivated to create a masterpiece of your own. From entries such as the exquisite "Legacy Credenza", made out of radial-sawn mahogany and cherry, to the delightful "Cherry Blossom Table", crafted with carefully joined segments radiating outward – each contribution shows a truly unique artistry. The level of detail in these works is remarkable and will surely inspire some wonderful projects in the future. There are plenty of tutorials included to help you get there, too – everything from accurate joinery techniques for complex framing to more traditional processes like making dovetail boxes. Whether you're looking for inspiring ideas or seeking guidance through a difficult woodwork project, this special issue from Fine Woodworking is sure to provide something that can help you achieve your goals.
Professional Advice
Fine Woodworking's December 2011 issue covers a wide range of topics related to woodworking. It features an insightful article by an experienced woodworker, discussing professional advice and the necessary tools to get started in the craft. The article also discusses practical tips for troubleshooting common issues and getting better results from your projects. In addition, readers will find detailed plans for 15 different pieces of furniture, plus helpful resources like a tool guide and product reviews. The issue also showcases stunning examples of woodworking accomplishments from experts worldwide, offering inspiration and insight into working with wood. With its extensive coverage of the craft, Fine Woodworking's December 2011 offers something for anyone interested in learning how to do professional-level woodwork.
Along the Way
The art of woodworking dates back to the ancient Egyptians who used wooden tools and materials to create a variety of products, from sculptures to furniture. Early Chinese civilizations also engaged in early forms of artistry and craftsmanship involving woodworking as well. By the Middle Ages, woodworking began to become more refined, with specialized techniques and easy-to-use tools being developed for crafting larger pieces of furniture. Many wealthy households commissioned grand works of carpentry made from expensive hardwood such as mahogany or teak, showing off their wealth and status in the form of intricate furniture designs.
Today, woodworking continues to be a hugely popular activity enjoyed by hobbyists, professionals and apprentices alike. Interest in this pursuit has seen renewed vigor due its resurgence on popular media outlets such as DIY shows, allowing newcomers to quickly pick up on its fundamentals without spending too much time mastering traditional techniques while still gaining considerable satisfaction from their projects. The range of finished products extends from functional items such as tables and chairs to more decorative pieces like picture frames or jewelry boxes. Woodworkers often take pride in these unique creations and continue to refine their skills with each passing project. Additionally, some take part in competitive events such as lumberjacking competitions where participants engage in various cutting events using power saws and other equipment.
Conclusion
The December 2011 issue of Fine Woodworking celebrates the efforts and creativity of the woodworking community. From innovating, collaboration and experimentation to modern ideas and forum discussions, this issue highlights the passion and dedication that these artisans have for their craft. The articles provide both interesting perspectives on woodworking, with stories about inspiring craftsmen and projects alike, as well as practical advice to carve out success in one's chosen practice. In addition to readers getting access to all sorts of new information and ideas, they gain insight into how training can accelerate progress while also becoming part of a welcoming community full of enthusiasm towards a common pursuit – making beautiful things from wood. The issue concludes by reaffirming its commitment to further explore these possibilities as we move forward. It acts as an encouragement for those in the woodworking domain but also serves as reminder that people can create something amazing – no matter where their inspiration leads them or what difficulties they might face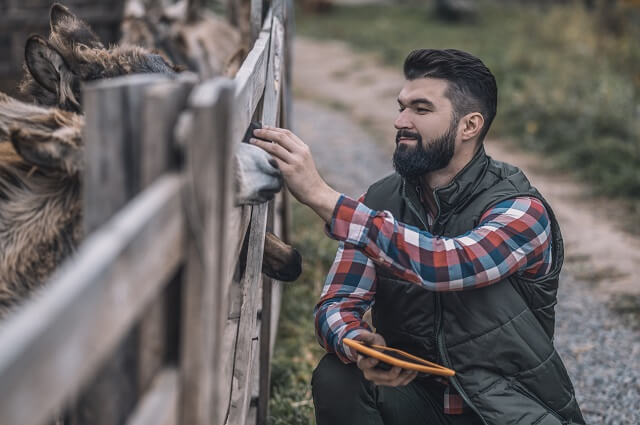 Hi everyone! I'm a woodworker and blogger, and this is my woodworking blog. In my blog, I share tips and tricks for woodworkers of all skill levels, as well as project ideas that you can try yourself.