Introduction
Five Peaks Woodworks is an artisanal workshop based in the small, mountain town of Heritage Springs. Our mission is to create custom pieces of furniture and unique wooden artifacts for people who appreciate the beauty and practicality of these timeless materials. We specialize in handmade bookcases, tables, chairs, art installations and more.
At Five Peaks Woodworks, we are passionate about imbuing each piece we create with a unique character born from an individual blend of traditional craftsmanship and modern design. Every item is built with only natural, sustainably sourced hardwoods whose longevity are matched by their stunning beauty. Our furniture is designed to stand the test of time aesthetically as much as it will structurally while taking advantage of the durability of stronger woods like oak and walnut. To ensure that our woodworking reflects our commitment to quality craftsmanship, each piece is crafted by hand using traditional techniques such as mortise-and-tenon joinery instead of relying on less lasting methods such as nails or screws for assembly. Furthermore, we take painstaking measures to finish each individual piece with the utmost attention to detail through sanding, drying and varnishing processes that draw out its own inherent qualities and personality.
To get a better sense of what Five Peaks Woodworks has to offer, we invite you to watch our virtual tour video showing our current works in progress and finished products that have been part of past projects. Our woodworking specialists provide insightful comments throughout on how we go about creating a fully customized piece entirely customized by you right down to color selection, design preference and personal wood-selected bits or accents like handles or specialized carrier inserts which add even more depth to a given project's look. The video also incorporates detailed scenes alluding to additional fine details going into wallpaper selection tailored to room specifications or architectural features like fireplaces or stairways incorporated into larger builds that involve whole house renovation contracting services as well. We hope this combination tour/workshop gives you an appreciation for our skillful attention to detail not just when building but also in how we communicate with clients about their desired outcome for their finished product before any construction even begins!
Variety of Services
Five Peaks Woodworks offers a wide array of services to enhance the beauty and functionality of any home. From window installation and exterior door framing, to full board replacement on decks and custom-built cabinetry – a full range of projects can be tackled with precision and at an affordable price. Five Peaks Woodworks provides clients with detailed "before" and "after" photos of the work to view, so that they have a visual representation of the job improvements.
Some other services offered by Five Peaks Woodworks include hardwood floor restoration and refinishing, trim carpentry, attic staircase installation, shingle repairs, crown molding assembly/installation and even construction of gazebos or tree houses. As well as these interior improvements outside projects such as fence repairs/building, shed repairs/building and roof repairs are available. For more intricate jobs building additions (including porches), garage construction/remodel and deck designs are possible. And finally decorative touches like wainscoting, mantle decorating/installing, stairway handrails & spindles reworking or adding stone features are all possible possibilities for improving your home or garden.
Achievements
Five Peaks Woodworks has been an innovator and leader in the woodworking industry for over two decades. They have developed products with unsurpassed quality that have allowed them to be a top-tier organization in the sector. This dedication to excellence has been recognized by numerous awards, including:
• Numerous Wood Magazine Product of the Year Awards
• Goldman Sachs Honor Roll Award – recognizing best-in-class companies for their impact on the positive economy
• Nationally Recognized Business Excellence Award for Innovation
• Global Sustainable Design Excellence Award for outstanding green design solutions
• Reader's Choice Awards from Fine Homebuilding magazine
Furthermore, Five Peaks Woodworks has developed exclusive partnerships with other leading industry professionals to continue creating superior products that are made to last. The company also supports environmental sustainability initiatives by using renewable sources of wood and non-toxic glues and finishes. Lastly, Five Peaks Woodworks offers comprehensive customer service programs to ensure complete satisfaction of their customers.
Quality Materials
Five Peaks Woodworks is dedicated to providing the highest quality woodworking materials available. We are proud that our products are made from carefully sourced materials of the highest caliber. All of our products feature natural solid woods from North American sustainable forests and come with our personal guarantee and craftsmanship warranty.
We use a variety of materials for our projects, all for their specific characteristics that determine the level of quality in each individual piece. Some of the primary woods we use include pine, oak, cedar, spruce, ash, mahogany, poplar and walnut. Depending on the project and style desired, we also utilize hardwoods like cherry and teak as well as softwoods such as basswood or balsa. We never use particleboard or MDF —only furniture grade lumber earns its place in our workshop.
In addition to using only high-quality woods for construction, Five Peaks Woodworks specializes in elegant joinery techniques that include dovetails and mortise-and-tenon joinery—rare techniques in today's DIY market yet give furniture lasting power. Finishing is done with natural oils to enhance the beauty of the wood's grain. Beyond woodworking supplies like sandpaper and edge banding used in finalizing projects' checklists, finish work is done by hand for visual appeal and ultimately adds value to each item created here at Five Peaks Woodworks.
Unique Designs
Five Peaks Woodworks strives to craft truly unique designs for their customers. With a team of professional craftspeople and experienced designers, Five Peaks has developed a wide range of exclusive design options to meet any customer's individual needs.
From contemporary to traditional styles, Five Peaks can create a piece that will be tailored to your exact specifications. Their interactive portfolio includes both classic and creative pieces, from furniture sets for the living room to an elegant entryway console table—all handmade for maximum quality and design impact. By bringing together their expert craftsmanship with the latest in modern technology, Five Peaks' portfolio reflects the perfect balance between style and functionality.
The portfolio also showcases some of the studio's exciting new products, such as their custom-crafted wood carvings depicting birds or abstract patterns that can be used as decorations around the home or to create a focal point in any space. With their beautiful hand-painted finishes and durable construction, these pieces are sure to impress no matter where they're placed – creating a deep emotional connection between you and your home. Furthermore, if you have existing furniture that's been damaged or out of style, the talented craftsmen at Five Peaks will modify the piece to give it an updated look reflecting your personal aesthetic preferences.
Client Testimonials
Five Peaks Woodworks has received overwhelmingly positive reviews from customers around the world. Such customer feedback is a testament to both the quality of their products and the excellent customer service they provide. People have praised Five Peaks for the beauty of their handmade wooden furniture, end tables and cabinets, saying they've added a touch of elegance to their homes. Many people have also enjoyed working with Five Peaks' team from start to finish, calling them responsive communicators and incredibly helpful collaborators. One person even described having "the best online experience" ever as they worked with Five Peaks to find the perfect piece for their home. These five-star reviews confirm that Five Peaks Woodworks is living up to its mission statement: providing high-quality furniture and an outstanding customer experience so that everyone can enjoy a better life at home.
Get in Touch
Five Peaks Woodworks appreciates your interest in learning more about our company. You are welcome to contact us via any of the following options:
By Phone: We accept calls Monday through Friday, from 9am-5pm EST at 1-800-555-5555.
By Email: General inquiries can be sent to [email protected], or you can reach a customer support manager directly at [email protected]
Via Social Media: Follow us on Twitter @5PeaksWoodworks or give us a like on Facebook at Five Peaks Woodworks!
Live Chat: Our live chat platform is available 24/7 for your convenience, and we will respond to all messages promptly. Just click the "Chat Now" button on any page of our website and you will be connected directly with a representative from our team who can answer your questions in real time!
Contact Form: If you would prefer not to chat or call, please complete the form found on our Contact Us page and submit it for review by a member of our team.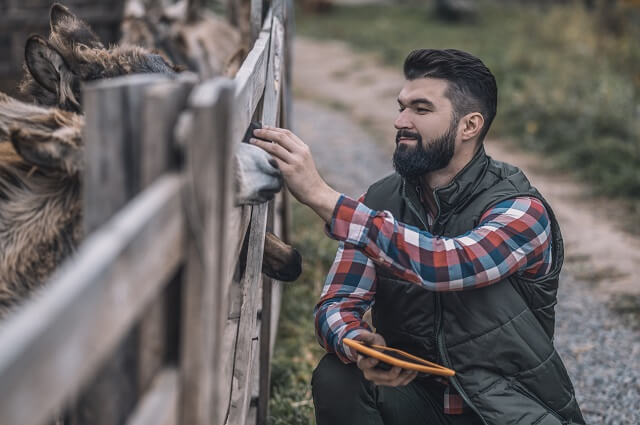 Hi everyone! I'm a woodworker and blogger, and this is my woodworking blog. In my blog, I share tips and tricks for woodworkers of all skill levels, as well as project ideas that you can try yourself.