Detailed Photos and Videos of the Products
Manchester Woodworks produce handcrafted furniture made from the finest of woods. Their craftsmen are dedicated to creating tasteful and modern works of art that embody both beauty and functionality. To showcase their work in greater detail, Manchester Woodworks have added photos and videos of each product on their website. Visitors can easily scroll through to gain a closer understanding of the features and characteristics of each one-of-a-kind piece. Customers can closely inspect carvings, fretwork, and intricate designs that are unique to each piece. By viewing these detailed images and videos, customers can get a better sense of Manchester Woodworks' attention to craftsmanship as well as appreciate the detailed process that goes into producing each furniture item. Additionally, viewers can also be captivated by the sheer beauty of the natural wood grain patterns which no two pieces share. With such visual media available on their website, Manchester Woodworks provides customers with an immersive experience they won't easily forget!
Interview with the Founders
Manchester Woodworks was founded by two friends, John and Steve. John had a background in carpentry and Steve had a passion for woodworking inspired by his grandfather. When the two combined forces in creating Manchester Woodworks, the craftsmanship and vision of the company quickly became noticed for its quality products and design.
The founders share a deep pride in the accomplishments their business has achieved and are excited to continue doing what they love. Despite any challenges that have come up along the way, the enthusiasm from their customers and seeing people utilizing their furniture as part of their lives, drive them to create work that is still distinctively identifiable as Manchester Woodworks.
John explains "We strive to make pieces that last for generations — not something you just have on display briefly before throwing it out when it's no longer on trend" His passion for creating timeless pieces drives him forward each day when designing furniture with an elegance, durability and warmth that he hopes can be shared with all who purchase Manchester Woodworks.
For Steve, "seeing our pieces become an integral part of someone else's home has been so rewarding" His creative energy continues to challenge himself on finding solutions so that he can craft beautiful furniture with both practicality & sophistication that looks like it will last forever. He believes this longevity is only possible through careful craftsmanship & quality materials – something that is consistently reflected & delivered in every one of Manchester Woodworks' pieces of furniture.
Showcase Collaborations and Partnerships
Manchester Woodworks has established a number of collaborations and partnerships with other companies that highlight the quality of their craftsmanship. They have partnered with American-based furniture manufacturer Stickley, specializing in handcrafted American and European made designs from traditional to more modern interpretations. In addition, they worked on a collaboration with interior design firm Studio McGee, utilizing their expertise to help create custom home offices and built-ins perfect for any space. Additionally, Manchester Woodworks has also collaborated with Ethan Allen Home Furnishings, helping them create distinctive pieces for their clients. Recently, Manchester Woodworks joined forces with online furniture retailer Wayfair to develop one-of-a kind custom pieces for discerning consumers. Their collaborations have earned accolades and awards including being cited as the "Best Of Houzz 2020" by the design platform Houzz when Studio McGee highlighted several pieces they designed with Manchester Woodworks. All of these projects show show the high standards of craftsmanship achieved by Manchester Woodworks while working collaboratively alongside established brands and experts in home decor and design.
Exclusive Discounts for Customers
At Manchester Woodworks, we know that our customers are the most important part of our business, and we want to show our appreciation for them! That's why we're introducing exclusive discounts for our customers! Our blog readers can now get special discounts on any product they buy from us. Whether it's hardwood floors, custom furniture, or anything in between—our readers will be able to save big! We encourage all of our customers to take advantage of this great offer. All you have to do is use the coupon code when you check out and you'll receive an amazing discounted rate. We look forward to serving all your woodworking needs with quality products at unbeatable prices. Thank you for being a part of the Manchester Woodworks family!
Care and Maintenance of Products
At Manchester Woodworks, we want to ensure that our customers get the most out of their products and keep them in excellent condition for years to come. For that reason, we recommend you store your product in a cool, dry place away from any direct sunlight or heat sources. If your product needs to be wiped off or polished, use a damp cloth with mild detergent – never use harsh chemicals or abrasive cleaning materials as this may damage the finish. Keep all liquids away from the surface of your product and avoid direct contact with liquids as much as possible. When moving the product, always lift it from opposing sides to prevent strain on one side. We recommend that oil-based finishes such as tung oil are applied every few months for added protection and sealing against water damage and staining. Be sure to read the manufacturer's instructions for special care or maintenance requirements specific to your individual product. Following these simple steps will help guarantee an optimized life-span and enjoyment of your furniture.
An Inside Look at the Workshop
Manchester Woodworks is a one-stop shop for every experienced woodworker. From custom furniture to cabinets, the workshop offers high quality craftsmanship from start to finish. Visitors will be greeted by the warm aroma of luxury hardwoods and joinery that includes mortise and tenon, dovetailing, and finger joints.
Customers who want to know exactly how their projects are being crafted will enter a world of top-notch tools and sophisticated shop equipment. Here, you can see how each expertly designed piece is created step by step. An assortment of woodworking machinery ensures precision in each cut made and no two items are alike — skillful hands guide the saws that create fine details as well as larger components found in drawers, doors, legs and arms of fine furniture pieces. The team works together efficiently with years of experience backing them while they make sure all pieces fit perfectly together — from frame joints to the sanding of surfaces — no detail is overlooked.
The atmosphere at Manchester Woodworks makes it evident that this team takes pride in their work each day. The enthusiasm for creating amazing work is seen through the spark of their eyes when discussing what goes into making one masterpiece after another in the workshop — each item crafted with loving devotion ensuring beautiful products that stand the test of time.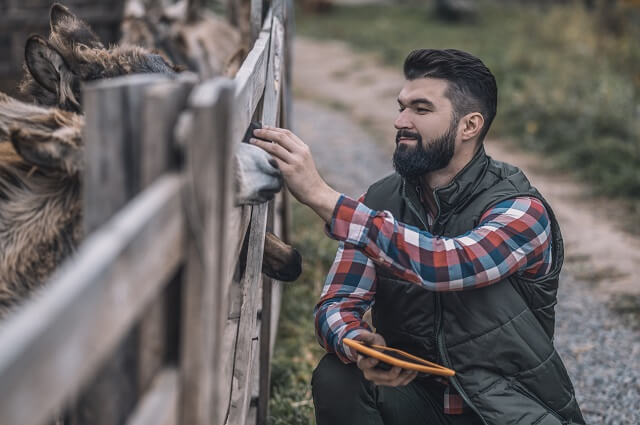 Hi everyone! I'm a woodworker and blogger, and this is my woodworking blog. In my blog, I share tips and tricks for woodworkers of all skill levels, as well as project ideas that you can try yourself.