Introduction
Paoli Woodwork is a family-owned and operated business based in Pennsylvania. We specialize in custom design and fabrication of wooden furniture pieces for residential and commercial spaces. Our team of experienced woodworkers create beautiful masterpieces from traditional, contemporary, rustic, organic and modern designs. We take pride in every furniture piece we make, ensuring that only the highest quality materials are used throughout the process.
At Paoli Woodwork, our clients are part of the process from start to finish. We work closely with our customers to understand their needs and vision when it comes to each piece of furniture we design and build. We offer a variety of styles, finishes, stains and other materials that can be used to ensure your piece complements its environment perfectly. Additionally, we can provide guidance on sizing, installation and other factors necessary to make sure your experience is satisfactory every step of the way.
Our commitment to service doesn't stop there—we also provide professional delivery services to ensure your new furniture reaches you safely without delay. Our in-house specialists can help arrange transport nationwide or abroad so your new purchase arrives on time, no matter where it's located. With Paoli Woodwork's products you know you're getting high quality craftsmanship created with perfect attention to detail!
The Legacy of Craftsmanship at Paoli Woodwork
Since its founding in 1953, Paoli Woodwork has been dedicated to top-notch craftsmanship. From the time of its conception, Paoli Woodwork has been focused on producing wood products that blend old-world traditions with modern technology. In their five decades of service, their team of experienced craftsmen have completed countless projects for a wide variety of clients. Whether it's custom cabinets and hardwood flooring or handcrafted furniture, the artistry behind each piece is what sets Paoli Woodwork apart. They employ a unique combination of advanced machinery and traditional tools to accurately replicate even the most complicated designs while still allowing customization according to personal needs and tastes. To further guarantee customer satisfaction, they source hardwoods from all across North America to ensure high quality results. In addition to high quality craftsmanship, Paoli Woodwork also provides necessary on-site jobsite inspections and project consultation services so customers can be 100% sure they get exactly what they want. With over sixty years of experience, anyone who chooses the services at Paoli Woodwork can trust that their project will partake in an age-old tradition of fine woodworking with a modern twist.
Expert Design and Unmatched Attention to Detail
The mission of Paoli Woodwork is to provide superior custom woodworking services, innovative design, and unparalleled attention to detail to every project we take on. Our commitment to quality extends beyond the craftsmanship of our products—it lies in the relationship we build with every one of our clients. We strive to offer you an exceptional experience by providing personalized solutions and superior customer service that caters to your unique needs. Our team consists of experienced craftsmen, designers, and engineers with a wide array of expertise and skills who can help bring your vision for the perfect piece of furniture or architectural feature to life. We take great pride in understanding the individual requirements of each job and consistently delivering a finished product that exceeds expectations. Whether it's restoring antique furnishings or creating something new, Paoli Woodwork will ensure it gets done right.
Create Timeless Heirloom-Quality Pieces
Paoli Woodwork is a small family-run business in Pennsylvania specializing in heirloom-quality pieces crafted from locally sourced materials. Their team of experienced artisans works closely with each customer to design the perfect piece for their individual needs. Each item is carefully handcrafted to exacting specifications, ensuring that it will become an integral part of its owner's home — and a timeless piece to be passed on for generations. Paoli Woodwork's commitment to quality extends beyond the construction process — they also offer personalized services like beautiful custom carvings, high-end finishes, and intricate details like inlaid wood designs and decorative hardware. They even provide finishing tutorials featuring their expert craftsmen's tips and techniques. Paoli Woodwork prides itself on creating items that are built to last — both in terms of structural integrity and aesthetic appeal — so their customers can be sure that their pieces will be enjoyed by future generations for years to come.
Uncompromising Durability and Longevity
Paoli Woodwork has become the global leader in custom furniture-making with an uncompromising commitment to durability and longevity. Founded in 1997 and based in Bristol, Pennsylvania, the company has maintained a dedication to unique materials, designs, and manufacture processes. Utilizing traditional joinery techniques and state-of-the-art technology, Paoli Woodwork creates unique heirloom pieces made to last for generations. From private households to corporate headquarters, clients all over the world recognize the excellence that comes with traditional craftsmanship coupled with modern innovation. Every design begins with a blank canvas that gradually transforms through rigorous inspection, quality control checks, and strict process verification until it is ready for the client's home or office. Nothing is overlooked as every piece of furniture produced has been through a lengthy journey from start to finish ensuring lasting beauty and uncompromising performance. With its combination of craftsmanship, design mastery, and technological innovations Paoli Woodwork sets itself apart as the industry benchmark for excellence.
Carefully Selecting and Refining the Finest Raw Materials
At Paoli Woodwork, we understand that quality starts with carefully selecting the best raw materials. We source wood from sustainable forests, ensuring that our production processes are as eco-friendly as possible. We also choose the finest cuts of wood for our products, refusing to consider anything less than perfect. No matter the application, our customers can depend on us to deliver great quality materials in a timely manner.
Once we have obtained the highest quality raw materials, we then refine them using sophisticated techniques and advanced technology. Our equipment is second to none and allows us to shape and finish each piece with incredible accuracy and attention to detail. This ensures our clients get perfectly shaped and polished pieces every single time without fail. Every piece that leaves Paoli Woodwork is crafted with an exceptional level of precision and care, guaranteeing superior results every time. Finally, each item is rigorously inspected before it goes out for delivery, ensuring that only the best goods enter your home or business environment.
A Range of Construction Customizations
Paoli Woodwork is a family-owned carpentry business providing customers with superior quality and craftsmanship in all aspects of custom carpentry and construction. The team at Paoli Woodwork have been specializing in adding value to properties through their custom design and installation capabilities since 1990. From residential projects, such as kitchen and bathroom remodeling, custom cabinetry, timber framing, decks, outdoor living spaces, and patios, to commercial projects such as shopfitting services and additions or renovations to buildings, the skilled craftsmen at Paoli Woodwork have the expertise and experience to handle any job. Each project that they take on is customized to fit the individual needs of their clients. They also offer a wide range of unique finishes for every wooden element from walnut planks to distressed oak doors. Whether it's creating custom pieces from scratch or giving existing woodwork a makeover by resurfacing or refinishing them to give it a new look, Paoli Woodwork can do it all for you.
Luxurious and Artistic Color Combinations
Paoli Woodwork offers a unique style of beautiful and luxurious woodworking. Using their expert craftsmanship and carefully selected, artistic color combinations, they are able to design pieces that are both attractive and elegant. They use only the highest quality woods, from yellow cedar to ash, from oak to cherry, in order to create works that stand out for their intrinsic beauty. Their experienced team uses a variety of innovative techniques such as winding with fine veneer, carving intricate geometric shapes and precise joinery. This attention to detail allows them to create extraordinary furniture that stands out for its exquisite workmanship. Their custom-made furniture is perfect for the modern home or office with its classic yet timeless look. You can select from a variety of styles ranging from clean and contemporary lines to ornate antique pieces. With Paoli Woodwork, you will receive an outstanding product that is sure to stand the test of time.
Supremely Durable and Enduring Finishing Touches
Paoli Woodwork offers a wide range of supremely durable and enduring finishing touches for your home or business. Everything from custom-made cabinetry to furniture, from mantlepieces to wooden floors, our experienced craftsmen are here to help you create your bespoke dream space. With over 50 years of woodworking experience and an eye for detail when it comes to exact measurements and materials, no job is too small or large for us. We can also provide handyman services such as sanding, trimming, staining, varnishing and sealing jobs where required. Our commitment to excellence in quality means that all projects are finished off with the utmost care and precision to guarantee client satisfaction every time. Give us a call today if you're looking for superior craftsmanship with the best finishing results!
Quality so Premium, It Warrants a Lifetime Warranty
Paoli Woodwork is a family-run business in Pennsylvania with decades of experience in the woodworking world. They specialize in quality craftsmanship and handcrafted furniture. Every piece of their furniture is made with passion and attention to detail, as they are dedicated to providing customers with pieces that will last a lifetime. Paoli Woodwork takes immense pride in their work, which is why they offer a lifetime warranty on all pieces made within their workshop.
In addition to the advanced engineering techniques used to guarantee the highest level of quality, the fine materials that go into each intricate piece of furniture produced by Paoli Woodwork are also noteworthy. They source various woods such as oak, maple, cherry, mahogany and walnut from the most reputable suppliers across the United States and abroad. In order to provide exceptional durability and unique beauty, each element is hand-selected for unmatched quality control standards. Furthermore, all surfaces are finished with environmentally friendly water-based stains that are safe for both humans as well as pets.
The combination of excellent craftsmanship and high-quality materials makes every piece from Paoli Woodwork truly extraordinary. From beautifully crafted custom desks to stunningly elegant dining room tables, their selection offers something for everyone looking for uniquely designed furniture that stands out from traditional mass-produced items. And because of their lifetime warranty – one can rest assured knowing their purchase will remain functional for many years to come.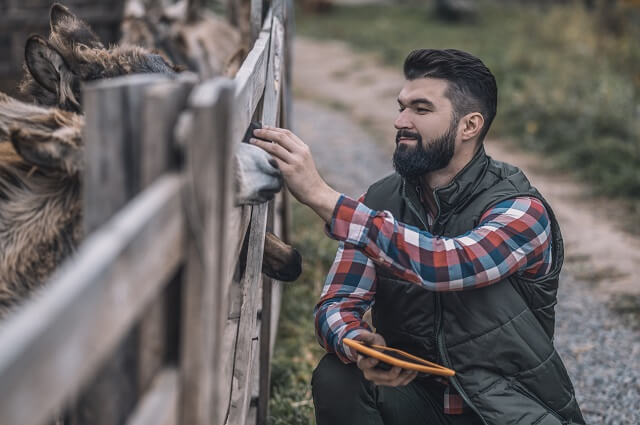 Hi everyone! I'm a woodworker and blogger, and this is my woodworking blog. In my blog, I share tips and tricks for woodworkers of all skill levels, as well as project ideas that you can try yourself.