Introducing Salmon Falls Woodworking
Salmon Falls Woodworking is an excellent example of an American company offering superior craftsmanship and great service. Since beginning operations in the early 1970's, Salmon Falls has been striving to improve their processes, materials, machinery and even the quality of their customer service. The purpose of these improvements is to ensure that each and every product they offer meets their exacting standards for quality, safety and durability. At Salmon Falls Woodworking, each piece of furniture or other products is treated as a work of art where every detail matters.
From the wood selections used to the way that pieces are joined together using traditional techniques such as joinery, dovetailing and mortise-and-tenon joints; each step in the process is meticulously thought out by some of the finest craftsmen in the business. Additionally, all frames constructed at Salmon Falls undergo a five-step finishing process including sanding, staining or painting, hand rubbing with oil and wax products and finally lacquering. All items created by Salmon Falls Woodworking are known for exceptional beauty while being both durable and timeless.
The combination of superior craftsmanship plus attention to both detail and customer service means that Salmon Falls has earned a reputation for creating customized designs that meet customers' unique needs as well as making sure orders arrive on time according to specification with no surprises or problems down the line. Areas served by Salmon Falls include many parts of New England, Maryland and Pennsylvania " from small homes to businesses needing custom designed furniture pieces or office shelving units added in specific locations such as edges or behind walls without damaging existing architecture features in any way. With almost fifty years spent honing its craftsmanship, it should come as no surprise that Salmon Falls Woodworking has become one of America's leading names when it comes to buying genuine handcrafted wooden furnishings products that add character to any home or commercial space .
Quality Craftsmanship
At Salmon Falls Woodworking, quality craftsmanship is a cornerstone of the business. The methods used by the team of experienced artisans hark back to a more traditional approach to woodworking. Their techniques span many years and include some timeless methods that have been used for centuries in the crafting of wooden furniture and other objects. Each piece created by Salmon Falls Woodworking is constructed with painstaking attention to detail, from selecting the highest-quality woods through to carefully cutting every sliver and angle to achieve perfection. Time-honored techniques like hand-planing are used, rather than modern machinery or power tools, to make sure each surface finish is flawless and smooth. The team also utilizes proper joinery when assembling components, creating strong, beautiful pieces that will stand the test of time. This time-consuming process allows them to keep their commitment of providing quality craftsmanship in each of their products. In addition to these practices, they take special care in finishing off their products using natural oils and polishes made from organic ingredients which help protect and preserve each item while clearly demonstrating how much pride they take in their work.
Showcasing Examples of Salmon Falls Woodworking's Projects
Salmon Falls Woodworking is a company that specializes in unique, high-quality woodworking projects. They are located in the small rural town of Salmon Falls and have been operating since the early days of their settlement. At Salmon Falls Woodworking, they produce pieces such as custom furniture, jewelry boxes, handmade signs, and much more. The craftsmanship they put into each project is unmatched and can be seen in each piece they create. With their incredible artistry and creative designs, Salmon Falls Woodworking offers something unique to all customers – no matter what their tastes may be.
The company showcases examples of its work on a dedicated website where clients can browse the endless possibilities for building their custom piece. On this website, customers can also take advantage of additional resources related to woodworking and even send out inquiries for a custom woodworking order. The team at Salmon Falls Woodworking will respond to each inquiry quickly with assistance of designing exactly what it is the customer wants while keeping the quality of the product top notch. Furthermore, customers who have bought anything from them before can easily follow up and inquire about maintenance or restoration options with an easy call or by sending off an email request. No project is too small for Salmon Falls Woodworking " every order is created with extreme precision so customers know that if they choose Salmon Falls Woodworking for their project needs that it will be done correctly when all is said and done.
Refined Process
Salmon Falls Woodworking is a small family-run business in the Pacific Northwest that specializes in custom-made furniture, cabinetry, doors, and more. From start to finish, their process is tailored to each unique project for the perfect blend of form and function.
At Salmon Falls Woodworking, every design project begins by discussing your needs with one of their expert craftspeople. They listen carefully to better understand how their product will be used and what specific design elements you're interested in incorporating. Once they have a clear picture of your vision, they begin using advanced computer-aided design software to create a 3D model of the project. This allows them to make precisely detailed mockups before starting crafting the piece in real woodworking materials.
Their process also includes sanding and finishing the woodwork with high-quality finishes like varnish or lacquer that are designed to build up into durable layers when applied correctly and provide lasting protection against natural wear and tear over time. Additionally, Salmon Falls Woodworking can customize the look of any piece with custom stains and paints as well as hand carving or embossing details for added character and charm.
Finally, after being individually inspected for quality assurance purposes, each piece of fine custom furniture is ready to be installed in your home or office as intended " allowing you a lifetime of appreciation from your one-of-a-kind creation from Salmon Falls Woodworking. They even offer an impressive selection of services such as installation and delivery so that you can have peace of mind knowing everything will arrive safely at its destination
Unique Collections & Custom Services
Salmon Falls Woodworking specializes in custom quality furniture as well as a vast selection of quality collections. Offering both options lets customers navigate all the possibilities to find exactly what they're looking for. Whether you want to shop from the collections or have something designed specifically for you, Salmon Falls Woodworking has the experience, craftsmanship, and resources to create something that is a perfect fit for you.
If shopping within the collections is your preference than customers can choose from multiple lineups that range anywhere from rustic designs to modern lines. They go out of their way to give customers complete control over their wooden works of art using one-of-a-kind wood combinations and finishes so they can make it truly unique just for them.
But if clients would like Salmon Falls Woodworking specialties then the sky is the limit with custom services. Every project begins with Individual consultations and design criteria that are catered to take into account exact requirement needs while also maintaining an idea of desired looks before they ever pick up a single piece of wood! That way, any ideas or vision can be brought to life creating a masterpiece specificly suited for each customer's home. And every step from start to finish is overseen by experienced craftsman ceaselessly striving for top-notch excellence throughout your entire experience making sure every deliverable exceeds expectations.
Whether a customer decides on collections or custom services Salmon Falls Woodworking offers it all with no restrictions on possibility or creativity only limits being our imagination! Come see us today at 33 Battlefield Rd., Port Villonage, VA and let us help you bring your project dreams into reality!
Enjoying the Creative Process
Salmon Falls Woodworking is a craftsmanship shop located in the small town of Salmon Falls, Massachusetts. Owned and operated by Greg Prisco, the shop specializes in creating handmade furniture pieces, such as tables, chairs, beds and dressers. Even though Prisco's specialty is furniture, he is happy to collaborate and work with customers on their ideas for a one-of-a-kind customized piece.
At Salmon Falls Woodworking, Greg puts love and energy into each custom piece crafted. He believes that partaking in the creative process of woodworking involves both artistry and engineering , as well as an understanding of how each unique piece will look in its intended setting . He works collaboratively with clients to bring their vision to life from concept to completion . Greg understands the significance of the special pieces his clients will cherish for many years to come . He also enjoys connecting with customers to understand the stories behind their commissions and appreciate individual tastes; these conversations are often inspiring for him!
Though it may take some time for Greg to finish a commissioned project, he finds joy in taking each step of the journey as it comes. He takes immense pride in his work knowing every piece produced will bring satisfaction and joy to his customer's homes. Customers often express their deep gratitude towards him upon delivery of their custom made item"this fulfillment is why he works so hard at Salmon Falls Woodworking!
Mastering the Little Things
Salmon Falls Woodworking began in 1958 when a family of dedicated craftsmen established the company near the banks of New England's Salmon Falls river. Although beginning as a small business, their dedication to creating only the highest quality products was quickly acknowledged. Soon, Salmon Falls Woodworking was named one of the premier woodworking companies in the United States.
From generation to generation, Salmon Falls Woodworking has remained committed to their belief that it is the little things that make a huge difference in any project – from set-up accuracy on saw blades to precise milled fitting joints, every detail matters and each piece reflects this legacy. As stewards of craftsmanship and legacy – with an emphasis on long lasting quality – they continue to help shape the wooden products industry through generations. In addition to offering skillfully made furniture pieces for every room in your home, Salmon Falls Woodworking also specializes custom cabinetry for kitchens, bathrooms and other built-ins. By keeping traditional methods and combining them with modern technology such as CNC technology, they are able to produce pieces that represent our commitment to perfection while unique in design and style. All while meeting delivery schedules consistently and providing excellent customer service at all times. Whether you are looking for a kitchen decor piece or a furniture item " Salmon Falls Woodworking epitomizes grace and elegance with their timeless handmade creations – true works of art crafted by generations dedicated experts that keep this legacy alive.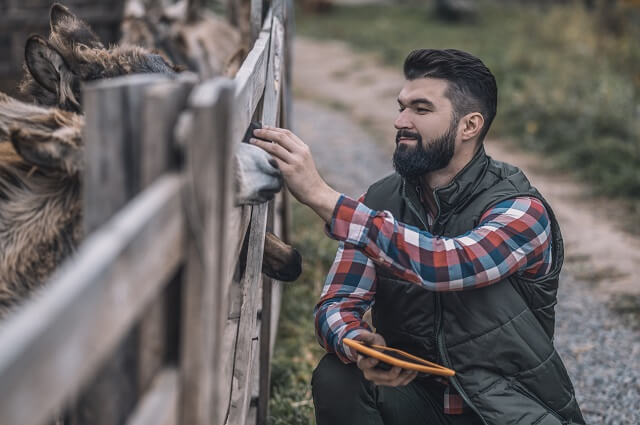 Hi everyone! I'm a woodworker and blogger, and this is my woodworking blog. In my blog, I share tips and tricks for woodworkers of all skill levels, as well as project ideas that you can try yourself.