Introduction to Sawrise Woodworks
Sawrise Woodworks is a business focused on creating quality wooden goods made with the customers' vision in mind. We take great pride in pleasing our customers, and do everything we can to ensure they have the best possible experience when working with us. From design consultation to final product delivery, the journey of our products is carefully crafted using the highest industry standards and materials available.
No matter the customer's needs — whether it be furniture pieces, kitchen cabinetry, or even custom installations — at Sawrise Woodworks we understand that each individual's journey is unique and tailor our solutions accordingly. We work closely with all our clients throughout their journey at every step, from initial design work to if necessary project management services following installation. Our goal is that every customer feels excited and satisfied when their project comes to completion.
We also take satisfaction in discovering how our products can create solutions for any kind of need within a space, from extra storage room through creative organization methods to personal décor elements. Our experienced team of designers will help you explore your possibilities so that your unique goals are achieved on time and within budget. With Sawrise Woodworks, you are guaranteed an easy journey from concept to reality with minimal effort from you. Let us guide you through this process and provide you with exceptional value while doing so!
Woodworking Expertise
At Sawrise Woodworks, our team of expert artisans are dedicated to providing the highest level of quality in woodworking. Our team specializes in a variety of projects such as cabinets, furniture, and interior design pieces. We put extreme focus on the details that make our products truly special. Our work is carefully constructed by hand with precision and care, backed by more than a hundred years of combined experience from our talented craftsmen.
No matter what project you have in mind, you can be sure that our experienced technicians will bring it to life. With attention to detail and painstaking accuracy, each piece is handcrafted with excellence in mind. From start to finish we strive for perfection, so every customer will be proud when they see the end result. We understand that what we create is more than just an item – it's an expression of creativity and craftsmanship made to last a lifetime or longer.
We take pride in going above and beyond the traditional woodworking methods while staying true to the fundamentals of wood craftsmanship. Our goal is not just provide customers with the best possible service but also introduce them to all aspects of woodworking, including its history, processes and techniques used today as well as those practiced centuries ago. Our team is here to discuss your individual needs in order to bring your vision into fruition – either through modern innovation or classic artistry!
A Focus on Detail
Sawrise Woodworks can be counted on for unparalleled attention to detail when working with materials for craftsmanship. The team has developed innovative methods for articulating even the most intricate projects. This knowledge is evident in their custom pieces that have been crafted for notable commercial and residential spots around town.
Speaking of customization, Sawrise Woodworks takes great pride in delivering exceptional results by offering clients specialized services and customization options tailored to their unique needs. Customers have come from near and far seeking out these specialized options, as the offerings include pieces made from exclusive hand-picked wood materials or those of foreign origin that are normally hard to find. The team can also expertly replicate an existing old design or create something entirely new and modern – no job is too small or too large. With a keen eye towards creativity and a variety of materials available, Sawrise Woodworks invites customers to explore new frontiers of craftsmanship together.
Custom Craftsmanship and Design
At Sawrise Woodworks, we believe that custom woodcraft is not just about producing attractive and functional pieces of furniture: it is an opportunity to create beautiful and timeless works of art that are tailored to the customer's individual needs. Our team takes great pride in working closely with customers to bring their wildest ideas and designs to life. As each customer has a unique story that shapes their specific design requirements, we focus on collaboratively creating entirely customized pieces with them in mind.
Our approach involves taking the time to get to know each customer before proposing a plan of action and engaging in a process where customer input is constantly sought after. This allows us full insight into the vision they have for their design, as well as what materials may best suit the outcome desired. We invite our customers to be hands-on in the process – from concept development, material selection, furnishing details and finishing elements – culminating in truly unique results that are sure to impress for many years to come. Hearing customers' inspiring stories makes the process all that much more rewarding for all those involved – from concept creation through completion.
Exemplary Projects
Sawrise Woodworks has an amazing portfolio of quality projects that showcase their commitment to excellence in the woodworking industry. Showcased on the Sawrise Woodworks website, there are stunning feature pieces from a variety of styles and finishes, including furniture and cabinetry. In addition to stunning visuals, each project also provides a detailed description about the work that went into completing it, along with customer reviews and industry awards if earned. Customers can easily find what they are looking for based on the style and finish they prefer, along with the complexity of their desired piece. Through this comprehensive approach to presenting their portfolio, customers can trust in Sawrise Woodworks for exceptional one-off projects as well as entire home remodeling plans. As one of New England's premier woodworking companies, Sawrise Woodworks also offers workshop classes and tutorials to educate hobbyists interested in learning basic skills or mastering finer elements of crafting with wood. With a focus on hands-on instruction together with a supportive community culture, budding artisans have all the resources they need to become accomplished professionals in their own right.
An Established Reputation
For many years, Sawrise Woodworks has established a reputation as a leader in the woodworking and manufacturing industry. Through strong customer-focused partnerships, Sawrise works closely with companies to ensure high quality products that help businesses reach their objectives.
The extensive knowledge and experience of the team at Sawrise Woodworks allows them to deliver products not only on time, but also to exceed customer expectations in terms of quality and reliability. Thanks to this commitment to excellence, Sawrise has achieved a perfect track record for customer satisfaction—a testament to the consistently high-quality products they produce.
Apart from specializing in custom manufacturing projects, Sawrise Woodworks also thok care of unique preservation requirements through their painting and finishing process. The company is committed provide each client with an individualized approach that suits their project needs. This is illustrated by their many successful return customers who have come back time and time again for more business relations due to the exceptional quality of workmanship delivered by them each time around.
Gallery of Pieces
Sawrise Woodworks is a custom furniture and woodworking company dedicated to creating unique, high-quality masterpieces. Crafted with care and precision, each piece is designed to be as aesthetically pleasing as it is durable. From timeless classics like rustic farmhouse tables and modern floating shelves to uniquely designed bookcases and dining sets- Sawrises has something for everyone!
The gallery of pieces from Sawrise Woodworks is eye-catching and breathtaking. The multimedia slideshow contains images and videos that expertly capture the very best in woodworking craftsmanship. Every piece is carefully constructed using premium materials such as mighty oak, beautiful mahogany, and delicate pine. The details of each design—from the choice of woods to the luxurious finish—are exquisitely highlighted by their stunning photographs or mesmerizing videos. Whether you are looking for a statement piece or an everyday addition to your home, you can't go wrong with a one-of-a-kind masterpiece from Sawrise Woodworks!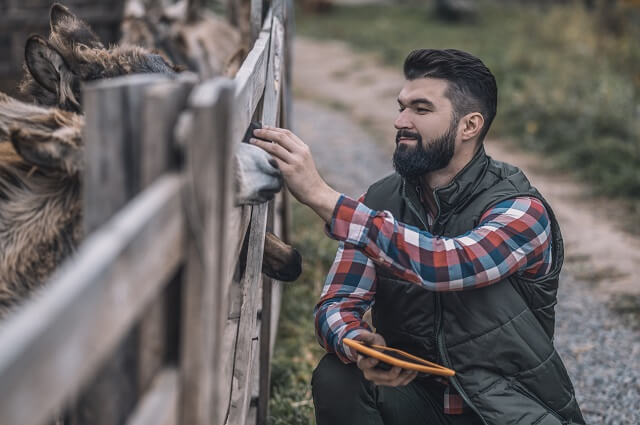 Hi everyone! I'm a woodworker and blogger, and this is my woodworking blog. In my blog, I share tips and tricks for woodworkers of all skill levels, as well as project ideas that you can try yourself.