Introduction
At Sculptured Woodworks, we are comprised of a highly skilled team of woodworkers and sculptors who focus on producing unique handcrafted items of the highest quality. Our team has years of experience sculpting custom pieces in a variety of styles for both residential and commercial properties. We specialize in creating custom furniture, sculptures, signs and artwork that perfectly pairs with existing decor or stands out as a statement piece. Additionally, our experienced carpenters have completed countless jobs such as outdoor decks and stairs, interior millwork and cabinets, as well as doors, windows and trim. Our team takes great pride in their workmanship, and continually strives to create beautiful pieces that will last for generations to come.
History of the Company
Sculptured Woodworks has been a leader in woodworking excellence and customer satisfaction since its inception in 1990. Since then, the company has gone from strength to strength, providing premium woodworking services to customers across the nation. In recent years, they have expanded their operations to provide intricate and detailed woodworking projects to international clients as well.
No matter the project, Sculptured Woodworks ensures that both quality and customer satisfaction are top priorities. Their work has received multiple industry-wide accolades throughout the decades and their craftsmanship is often applauded for its attention to detail and superior engineering. All jobs are carefully reviewed before being completed, with only expertly crafted pieces passing inspection by the team's senior craftspeople. Coupled with competitive prices and swift delivery of orders, it is easy to see why so many return customers come back time and time again.
When questioned about the success of Sculptured Woodworks over such a long period of time, founders Jonathan Miller and Paul Thompson had this to say: "We take great pride in our philosophy of offering quality products at an unbeatable price with exceptional customer service that surpasses all others. We're proud of our customers' loyalty over many years and are committed to continuing our tradition of excellence into the future."
Services
Sculptured Woodworks offers a wide variety of services including custom furniture, sculptures, wood carving, embellishments and more.
Furniture: Sculptured Woodworks specializes in creating custom-made furniture out of any type of wood, taking into account its durability and strength as well as its aesthetic beauty. They can create something to your exact specifications, to provide the perfect piece for your space.
Sculptures: Whether you want something dynamic or precise, Sculptured Woodworks will create a sculpture that fits your vision perfectly. Skillful craftsmanship and precision are used to ensure that each piece reflects traditional sculpting with modern detail.
Wood Carving: By combining elements from classic styles with new forms of legacies, Sculptured Woodworks can provide unique and modern carvings that transform simple pieces of wood into works of art featuring precise details and intricate designs.
Embellishments: To add an extra bit of flair to any furniture piece or sculpture, Sculptured Woodworks offers ornamental flourishes like relief carving and turned-work which allows for more creativity within the piece and adds another layer of texture.
Variety of Woods Used
Sculptured Woodworks offers a variety of woods for you to choose from when crafting your desired wooden item.
Oak is an extremely popular choice, due to its attractive grain pattern, strength and durability. It is often used in cabinetry and furniture, as it can bring extra warmth and texture to any space. Oak also has a low reaction to changes in humidity and temperature, making it ideal for items that need to withstand fluctuating conditions.
Maple is another popular option due to its versatility and availability. This medium-hard hardwood provides a naturally smooth finish with subtle grain patterns, perfect for creating beautiful yet durable items such as tables, chairs or desks. Maple doesn't corrode like metal so it will retain its finish longer than other wood types.
Cedar is extremely workable, making it the go-to wood choice for sculptures or creative projects. The wood has a unique scent which makes it great for outdoor use too – use cedar planters or trellises to add character to your garden while protecting them from rot. Unlike many other softwoods, Cedar doesn't shrink or warp when exposed to moisture so it will keep its shape over time.
Teak is an incredibly dense tropical hardwood that's incredibly durable and weather resistant " perfect for outdoor seating areas or marine applications thanks to its natural oils that help protect against decay and insect infestation. Teak also tends not to splinter like other woods under pressure – a property which makes it safe around young children too.
Customer Testimonials
Sculptured Woodworks is proud to have a long and loyal customer base that have appreciated our unique wooden designs for decades. Our customers are always willing to share stories about their particular creations, and we've been delighted to capture some of these experiences in the form of photos and accompanying testimonials.
One such example is Mrs. Smith who, when asked why she chose Sculptured Woodworks, said: "My daughter has special needs and I wanted her to be surrounded by beauty every day – something that was not only beautiful but also practical." She then gave us two pictures of the finished product – a custom-designed wooden toy chest complete with intricate illustrations on the front panels. Mrs. Smith loved how it complemented the other furniture in her daughter's room and added warmth, charm and lots of joy to the decor.
The testimonials provided by our customers illustrate how powerful custom crafted woodworks from Sculptured Woodworks can be in transforming any living space into something special. We look forward continuing to create beautiful works of art for many customers who understand that no matter what shape or size they need – Sculptured Woodworks always delivers!
Projects
Sculptured Woodworks offers customers a wide range of projects for any space. From furniture to decorative accents, all of our projects are carefully sculpted by hand to turn a space into a beautiful piece of art. Our featured projects showcase some of our most popular and intricate masterpieces. For customers looking for inspiration and ideas, there's an extensive gallery of examples to browse. Each example has been created as an original work of art, taking into consideration the colors, texture, and design that the customer desires. We use only the highest quality lumber and materials in all of our pieces, which helps guarantee the longevity and beauty they will bring to any home or office space. Whether you need something customized or just want something eye-catching to add ambience " Sculptured Woodworks is your one-stop destination for creating unique works of art made from wood.
Awards & Recognition
Sculptured Woodworks has been widely acclaimed for their quality craftsmanship and attention to detail. The company's hardwood and custom furniture pieces have garnered awards from the American Society of Furniture Designers, Furniture Today magazine, Better Homes & Gardens, and Stohler Craftsman Competition. Their creations have also been showcased in prominent galleries around the world including the Smithsonian Institution and Museum of Modern Art.
In addition to these accolades, Sculptured Woodworks is an accredited member of the National Association Master Craftsmen and American Association of 'Woodworkers. They also hold certifications from certified programs such as eco-friendly sustainability practices, professional installation techniques, health & safety standards, and product quality assurance audits. With such impressive qualifications and recognitions, customers can rest assured that when selecting Sculptured Woodworks they are making an investment that will last a lifetime.
Call to Action
Sculptured Woodworks is proud to offer customers speedy turnaround times on all custom woodwork projects. Our focus on staying ahead of the curve ensures that each product leaves our workshop as quickly as possible, often with times faster than expected.
In addition to fast turnaround times, customers can receive exclusive offers through our email newsletter and social media channels. Here you'll find updates on new products, inspirations stories and profiles of other satisfied clients. Sign up and keep up with what's happening at Sculptured Woodworks! You won't want to miss out on special discounts just for subscribers or chances to win freebies!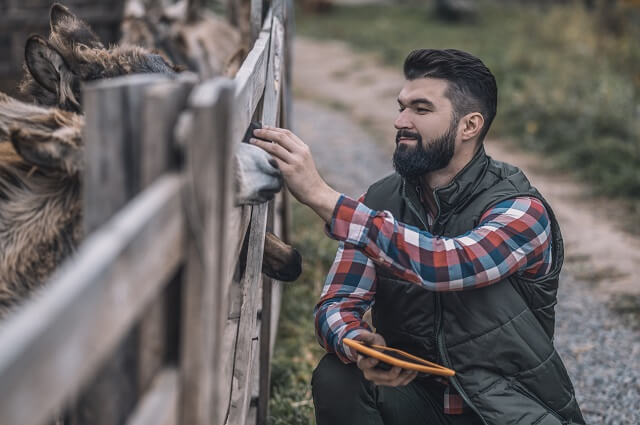 Hi everyone! I'm a woodworker and blogger, and this is my woodworking blog. In my blog, I share tips and tricks for woodworkers of all skill levels, as well as project ideas that you can try yourself.