Introduction
Southern Heritage Woodworks is a family-owned business that specializes in crafting quality custom wood furniture and accessories, drawing on generations of Southern tradition to honor the unique heritage of the American South. We use only the finest quality hardwoods, such as walnut, cherry, and mahogany, and our dedication to craftsmanship ensures that each piece is created with precision and attention to detail. Our pieces are not mass produced, but rather designed to last for generations"which is why we call them "heirloom" products.
Each piece reflects care taken by our skilled artisans who take pride in producing timeless works of art that are meant to be enjoyed throughout the years. Our commitment to excellence has earned us recognition from both current customers as well as others in the industry who share our appreciation of keeping alive traditional woodworking techniques of yesteryear. Our lovely selection of furniture and other wood products make wonderful additions to any home, office or commercial setting, creating an atmosphere full of grace and hospitality which celebrates the rich history of the South. Whether you're looking for a single furniture item or a complete line for your home decor needs, Southern Heritage Woodworks can provide you with custom pieces that will serve as treasured heirlooms for many generations to come.
Inspiration
Southern Heritage Woodworks was founded by master craftsman Billy Dean in the heart of Alabama. Drawing inspiration from the beauty of Southern nature, its rugged terrain and rolling hills, and a deeply rooted heritage in handmade furniture-making techniques, Billy Dean has created an outstanding company that offers gorgeous pieces for every occasion.
Billy Dean has found his inspiration from deep within his soul and from the tradition of wood workers which have come before him. Taking those traditions and injecting them with his own style he has been able to create products that can be enjoyed for years to come. From custom crafted kitchen tables to antique buffets, each piece carefully designed with a sense of purpose and meaning. The goal at Southern Heritage Woodworks is not only to build practical furniture but also something that will last generations while preserving the culture they hold so dear.
The attention to detail in Billy Dean's handcrafted designs is where true quality meets artistry. Only choice materials such as real hardwoods are used throughout his projects " everything down to the type of screws are meticulously chosen so as to ensure the highest level of craftsmanship and quality control. In addition to beautiful furniture, Southern Heritage Woodworks offers refinishing services including repair work on antiques and applying protective finishes such as polyurethane and lacquer to protect your investment for years ahead. With unique pieces made with love and skillful attention, Southern Heritage Woodworks stands out among other woodworkers in Alabama giving each home a touch of timeless elegance.
Historical Context
Southern Heritage Woodworks has a place in the long and wide history of woodworking. Established over 25 years ago in the Southern United States, this furniture maker and carpenter provides clients with beautifully crafted pieces made from their own home-grown materials. From classic styles taken from traditional colonial architecture, to modern takes on classics from ages past, they have a design and craftsmanship selection to fit any taste. The company works with sustainable practices, using locally available woods and renewable resources whenever possible. They even go beyond to use upcycled products like reclaimed wood for special orders, ensuring each piece is something both environmentally and aesthetically pleasing. Historically speaking, furniture makers like Southern Heritage Woodworks have been crafting pieces for hundreds of years in the South. Every region has its own variation on traditional looks developed through generations that contribute to the larger woodworking motif that still thrives today. What's more is that some artisans' lineages reach back centuries as certain families are dedicated to keeping their craft alive by passing down knowledge between generations creating unique and authentic pieces. Thanks to generational dedication among passionate craftsmen like those at Southern Heritage Woodworks and throughout the region, patrons can find treasures that reflect and encompass many different aspects of our shared cultural heritage within the world of modern furniture making.
Design Process
At Southern Heritage Woodworks, our design process begins with a conversation. We like to understand our customer's needs and preferences so that we can create a unique piece of furniture that not only meets their practical requirements but also speaks to their own individual style. Our experienced carpenters are always ready to answer any questions and provide guidance throughout the entire process.
Once an idea has been established and agreed upon, we then begin crafting a prototype from start to finish. During this phase, we take into account the customer's vision for the piece and make decisions about materials, construction methods, and finishing techniques that will best achieve those goals. This step allows us to make any necessary tweaks or adjustments before the item is completed.
Finally, when it's time to bring the prototype to life, our skilled artisans carefully assemble all the components while delicately paying attention to small details along the way. After completion of assembly, carpentry professionals apply various mediums including stains or paints in order to bring out its shapely charisma while preserving its integrity. Finally, we package it well for delivery or hand-deliver it according to your preference.
We assure you that no matter what dreams of furniture design ideas you have in mind for your living space, you can trust Southern Heritage Woodworks for an exemplary job done right " every single time!
Product Categories
Southern Heritage Woodworks produces beautiful, high-quality furniture and home decoration pieces. They use a variety of materials, such as solid woods like maple and walnut, to create one-of-a-kind furnishings that reflect unique personal styles. Their product selection includes tables and chairs, shelving units, cabinets, armoires, bookcases, dressers, benches, stools, beds, desks, and more. They also craft accessories like artwork frames, decorative boxes and baskets for storing items such as books or clothing. Southern Heritage Woodworks specializes in sourcing the best materials"like exotic hardwoods"to bring you the finest crafted products available on the market today. Whether you're looking for classic antique designs or modern geometric forms, they have something that is sure to please. In addition to their vast array of furniture options, Southern Heritage Woodworks also offers an extensive selection of decorative accents designed to enhance any room's decor. From lamps and mirrors to wall art and decoratives plaques; there is a wide variety of art objects to choose from that will add character to your living space!
Gallery
Southern Heritage Woodworks is a company that produces custom-crafted wood furniture and household items. The company's gallery page features photos of products made for past customers, showcasing the unique and expert craftsmanship of their talented artisans. Visitors can browse through images of beautiful, handcrafted tables, chairs, dressers, desks, bed frames, shelves, cabinets and more to get a sense of the quality work they do. Each item has been made with careful attention to detail and expertise in the selection of materials; the result is stunning works of unique art that will last a lifetime. The stunning photos on their website give visitors insight into what Southern Heritage Woodworks can bring to their home or business. With so many beautiful pieces to choose from, no two projects are ever the same " making each one entirely personal!
Reviews
Southern Heritage Woodworks should showcase reviews from past customers on their website to give potential customers a better understanding of the customer experience they can expect. If possible, these reviews should feature images and/or videos of the woodworking creation, as well as an in-depth comment about the quality, customer service, and speed of execution. Reviews from social media sites such as Facebook, Twitter, Yelp and Google + are also effective in growing the Southern Heritage Woodworks brand. By displaying numerous positive reviews from enthusiastic customers online, Southern Heritage Woodworks can help potential customers to feel confident in selecting them for their next project.
Conclusion
Southern Heritage Woodworks is committed to providing its customers with only the highest quality handcrafted heirloom items. The company specializes in creating unique pieces of furniture, cabinetry and home décor items that are made to last. All pieces are built with pride and attention to detail, resulting in items that will stand strong through generations. Southern Heritage Woodworks is dedicated to offering superior products that can be passed down as family heirlooms for years to come.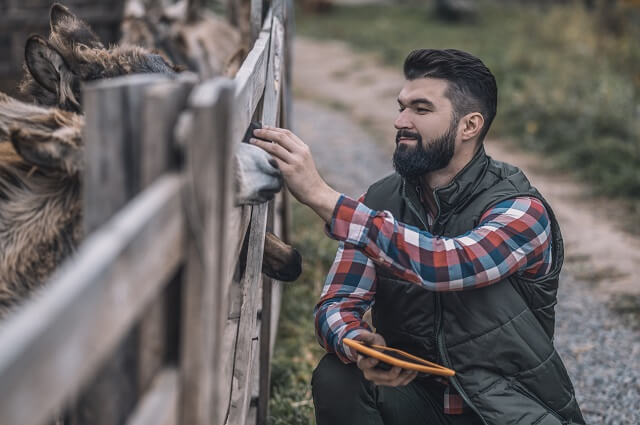 Hi everyone! I'm a woodworker and blogger, and this is my woodworking blog. In my blog, I share tips and tricks for woodworkers of all skill levels, as well as project ideas that you can try yourself.