Featured Pieces
Heritage Custom Woodworking creates luxurious, timeless pieces of furniture and décor that are derived from their clients' personal tastes. Using a variety of techniques to craft each item, their celebrated pieces have been used in the homes of celebrities, production sets, and more. From traditional wood carving to hand-lacquering, no detail is overlooked. The shop produces detailed and intricate occasional tables, cabinets, bookcases, coffee tables, end tables " as well as one-of-a-kind framed carpentry artistry.
Their unique pieces range from large items like arched room dividers or grand dining room tables to smaller items like embellished jewelry boxes or ornate picture frames. In addition to their commissioned work Heritage Custom Woodworking also highlights some of their iconic and unique pieces captured in custom photographs. These images capture the meticulous details that bring out the beauty of each item while highlighting the craftsmanship behind it all. All of these featured photographs offer an upclose look at the magnificence created by this revered woodworking shop; allowing customers to appreciate a small sliver of what makes them so special.
Behind the Scenes
At Heritage Custom Woodworking, handmade craftsmanship combines with the latest technology to create beautiful, timeless furniture. The people and teams behind each product are just as remarkable as the end results. From the foremen who painstakingly select just the right mountain-grown hardwood for each piece of furniture to the carpenters and finishers who bring every detail to life with their skill, craftsmanship is at the heart of it all.
Learn more about Heritage Custom Woodworking in our unique collection of interviews, profiles, and stories from those who are responsible for crafting each product that leaves our company's doors. Follow along as members of our wood shop team explain their jobs and responsibilities; meet with knowledgeable paint finish specialists and watch a demonstration of how we achieve that perfect finish; learn the secrets of our expert woodcutters who understand their craft like no one else; get an inside scoop on how our experienced upholsterers have such high standards for product quality; and last but not least, tour the facility that houses our carefully crafted custom furniture pieces. With Behind the Scenes – Heritage Custom Woodworking, you can gain insights into what makes us special that can never be found online or in a book.
DIY Tutorials
Heritage Custom Woodworking offers easy-to-follow and detailed DIY tutorials for readers to create their own custom woodworking pieces. Each tutorial provides step-by-step instructions with pictures and helpful tips from our experienced staff. Not only can readers get ideas from the articles, but they can also watch short video lessons so that they gain a better understanding of how each complicated task is performed. Whether you are an amateur just starting out or a seasoned pro looking for fresh ideas, these tutorials will provide all the information necessary to help bring your vision to life. Additionally, we offer various materials lists and cost estimates. Whether building furniture, decor items, or something completely unique, Heritage Custom Woodworking has you covered.
Aftercare
At Heritage Custom Woodworking, we take great pride in the quality of our pieces and understand the desire for them to last a lifetime. To ensure that your wood products remain in good condition, it is important to care for them regularly. Here are some tips and advice on how to keep your pieces looking as beautiful as they did the day you purchased them:
– Dust regularly with a soft cloth and make sure never to use any abrasive materials as these can leave tiny scratches in the wood grain.
– If pieces begin to look faded or dull from prolonged sun exposure, apply an additional coat of varnish or Danish oil periodically for added protection and shine.
– You can also use olive oil, lemon oil, or beeswax once a year to add extra moisture and prevent cracking or splitting.
– Avoid placing hot items directly onto untreated woods which could cause irreversible damage. Instead, use trivets when serving food and other warm objects at the table or bar.
– When moving furniture from room to room, always use proper lifting methods such as carrying by two people rather than pulling on one side of it in order to avoid damaging the piece's balance.
– Finally, be sure to store wood items away from sources of moisture such as humid bathrooms, kitchens and garages where they may become warped over time due to humidity changes.
Expert Advice
Heritage Custom Woodworking is staffed by qualified professionals who can offer expert advice on selecting the perfect pieces for any room. They take into account their clients' individual tastes and preferences when helping them pick out the right furniture and materials. When providing guidance, they factor in the size of available space, budget constraints, and design requirements. The team also specializes in custom solutions that involve finding unique pieces or creating something completely new to suit a particular interior space. Heritage Craftsman Woodworking prides itself on providing high-quality workmanship while staying within client budgets. They will work closely with their clients to ensure optimal results that are both aesthetically pleasing and highly functional. With decades of experience in woodwork, their expertise can enhance any interior with beautiful pieces that will last for years to come.
Design Inspiration
Heritage Custom Woodworking offers finely crafted pieces of furniture that have been designed to create the perfect living or working space. From custom cabinetry and doors to shelves, mantles, moldings, and more"Heritage Craftsman Woodworking is sure to have something for everyone. With years of experience behind them, their craftsmen know how to maximize a piece's potential in any given environment so it truly stands out from the rest. By combining the beauty of natural wood with carefully considered styling, Heritage Custom Woodworking products can unmistakably complete any home or office design.
A visual portfolio through Instagram and other social media platforms proudly showcases how these beautiful pieces can be incorporated into a range of home styles from minimalistic simplicity to ornate luxury. Through these examples you're able to see exactly how Heritage Custom Woodworking's product portfolio looks within different designs. The true potential of these gorgeous pieces is clearly visible as each image shows off its ability to truly elevate any space; whether it be traditional or modern, contemporary or classic. Whether you need a custom kitchen island table, bedroom set headboard or just simply a side table"you can find inspiration with the numerous examples that have already been installed on these customizable woodworking products!
Special Offers & Discounts
At Heritage Custom Woodworking, we understand the importance of getting that perfect piece of woodwork to create your dream home. That is why we are proud to offer a wide variety of promotional discounts, specials, and deals that can help sweeten the deal on your next project. From free shipping options to discounts on certain types of wood, our selection of promotions is always changing and updating to meet the needs of our customers. We even offer seasonal deals in order to make sure you get exactly what you need for a price you can afford. Take advantage of these offers today and start building your future with Heritage Custom Woodworking!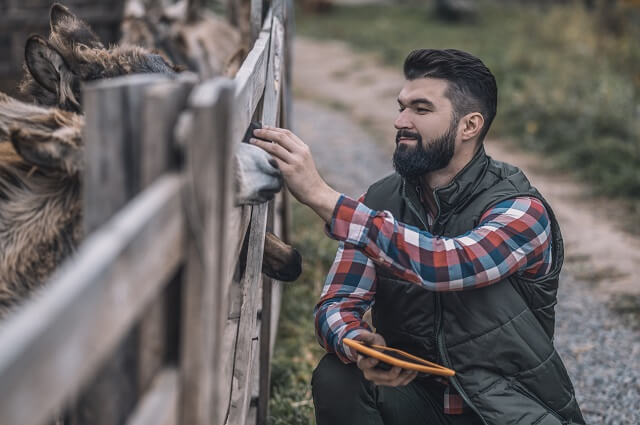 Hi everyone! I'm a woodworker and blogger, and this is my woodworking blog. In my blog, I share tips and tricks for woodworkers of all skill levels, as well as project ideas that you can try yourself.