Introduction
Lincoln Street Woodworks is a leading woodworking company that prides itself on both its high quality craftsmanship and superior customer service. Founded by two brothers from rural Minnesota, Lincoln Street Woodworks strives to provide custom-crafted wood pieces which add beauty and value to any space. Specializing in cabinetry and furniture restoration, they use the finest materials available as well as cutting edge technologies to ensure every piece produced meets their rigorous standards of excellence. Their commitment to using only sustainable sources of wood adds to this task. While always keeping a competitive price point, no expense is spared when it comes for producing the highest quality products for their clientele. What sets Lincoln Street Woodworks apart from other woodworking companies is their personal touch – be it a door knob or an entire dining set, each piece created is tailored to fit the customer's individual needs and tastes. Moreover, their knowledgeable staff provides invaluable advice throughout the design/construction process so that customers can get exactly what they want from Lincoln Street Woodworks every time.
Our Process
At Lincoln Street Woodworks, we are dedicated to creating beautiful and sustainable products that offer lasting value to our customers. Our staff of skilled artisans take special care when hand-crafting every piece, using traditional techniques such as dovetail joints, mortise and tenon joinery, and more.
We source only the highest quality woods, often from local small business owners in order to reduce our environmental impact. Reclaimed wood is also used whenever possible. All of our materials are carefully selected for strength and appearance so that each item meets our exacting standards for both quality and performance.
Our factory floor has been designed with sustainability in mind. We utilize energy efficient machinery wherever possible, have implemented strict recycling processes, and make a conscious effort to reduce material waste whenever possible. We also strive to be mindful of hazardous chemicals used when finishing any product through the use of non-toxic finishes such as natural oil or waxes.
Ultimately, our goal is to create products that last for years while minimizing their environmental footprint as much as possible. This commitment informs every step of our design and production processes so each item adheres to the highest standards in craftsmanship.
Specialty Services
Lincoln Street Woodworks offers a wide range of services and products that sets us apart from other woodworking companies in our area. Our specialty services include custom woodwork designs, unique wood finishes, and repairs of antique furniture pieces. We also offer sanding and staining services, custom built-in cabinetry, and hand-carved wood detailing. Our skilled artisans are capable of creating one-of-a-kind wooden furniture pieces, sculptures, carvings, signs, mantels, and much more. In addition to these services we also offer a variety of pre-made items for sale including cutting boards, bowls, clocks, frames and more! We take great pride in being able to provide top quality designs crafted with skill and precision to make sure that your project is one that stands out from the competition.
Custom Solutions
At Lincoln Street Woodworks, we believe that when it comes to custom pieces, the best solution is one that is tailored to fit your unique purpose. Our experienced team of woodworkers have specialized skills in designing and crafting everything from cabinets and tables to handmade furniture. We bring our passion for woodworking to your project so that you can be sure that your custom piece will be comfortable, attractive, and expertly crafted.
Working with us makes the entire design process easy and enjoyable. We start by discussing your needs and desires so that we can craft a piece with the exact specifications that suit you best. After taking detailed measurements and carefully selecting materials for your custom piece, we begin the building process. Our experienced woodworkers then use their masterful techniques to create a beautiful one-of-a-kind design that you'll treasure for a lifetime.
Lincoln Street Woodworks understands the importance of getting it right the first time, which is why all of our pieces come with a satisfaction guarantee. If you're not satisfied with how your custom piece has turned out, just let us know – we want every customer to walk away with a beautiful heirloom they feel proud of! So contact us today to make your dream project become a reality!
Gallery
Lincoln Street Woodworks is a one-stop-shop for all your custom carpentry needs. From intricate designs to simple builds, their expert craftsmen are capable of bringing any vision to life. With the ability to build furniture, cabinets and other fixtures from scratch using locally sourced materials, you can be sure to get a unique and high-quality piece of workmanship. The Gallery at Lincoln Street Woodworks serves as a key showcase for demonstrating the quality of their previous works and also allow customers to leave reviews of their experiences with the store. Customers can have a sneak peek at the promising results possible with their products and be more confident in investing in projects by Lincoln Street Woodworks by reading real customer experiences shared here. Furthermore, customers can also use these reviews as sources of inspiration when exploring possibilities for creating new furniture or making modifications to existing pieces in order to get an ideal outcome.
Events
Lincoln Street Woodworks is excited to be a part of the local community and they love to show their support through a range of events. One coming up soon is the "Maker in the Market" event " this day-long event consists of vendors from across the region showcasing their craftsmanship and quality goods. Lincoln Street Woodworks will have a booth at this event, so come on down and see what amazing products they have for sale!
In addition, Lincoln Street Woodworks also supports a variety of other events throughout the year. Every month they host free classes teaching basic woodworking skills and techniques, which are open to adults, teens, and children alike. At the end of each class participants get to take home some beautiful creations that they've made themselves! They also partner with various charity organizations, such as food banks and homeless shelters. Through these partnerships, Lincoln Street Woodworks donates furniture for those in need or helps promote fundraisers to help out those underprivileged in our society. Lastly, Lincoln Street Woodworks frequently participates in festivals and markets where customers can find special artisan items not available anywhere else!
Final Thoughts
At Lincoln Street Woodworks, we stand proudly behind our commitment to excellence and customer satisfaction. We are proud of the quality craftsmanship that goes into each piece we create, and strive to make sure every customer is completely satisfied with the service and product they receive. Our team takes great pride in making custom furniture that you will love for years to come. No matter your needs, Lincoln Street Woodworks will go above and beyond to provide you with the perfect piece of furniture. Let our experienced craftsmen bring your dream furniture to life " you won't be disappointed.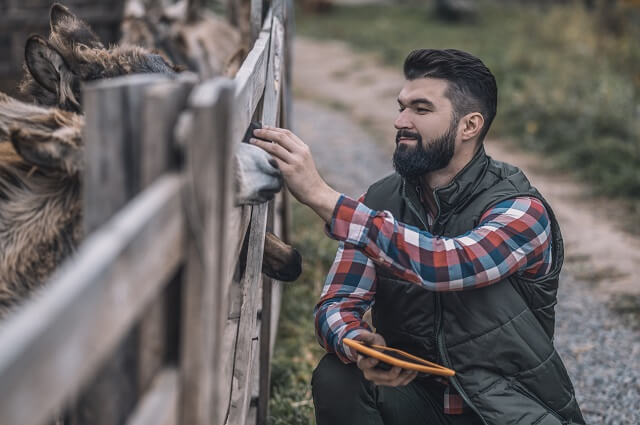 Hi everyone! I'm a woodworker and blogger, and this is my woodworking blog. In my blog, I share tips and tricks for woodworkers of all skill levels, as well as project ideas that you can try yourself.