Introduction to Woodworks Events
Woodworks Events has been providing innovative and unique events in the Northeast Ohio area for over 25 years. The company's mission is to make it easy for customers to plan and host fun, memorable events that will be remembered by all guests. Woodworks prides itself on delivering quality services with a personal touch.
The company offers event planning for a variety of occasions, from engagement parties or birthday celebrations to corporate dinners or bridal showers. They understand how important these special moments are, so they go above and beyond to ensure that each event lives up to their client's high expectations. Woodworks Events has extensive knowledge on hand-picked vendors in the area, and their team of dedicated professionals will help you pull off an event that everyone will talk about. Additionally, the staff can handle everything from the decorating aspect to organizing transportation logistics if needed.
One of the best things about working with Woodworks Events is all of the positive customer reviews and testimonials they have received throughout the years. Everyone who has experienced their services have nothing but amazing things to say about them. From craftsmanship and creativity in creating a beautiful atmosphere to attention to detail when it comes down to even the most minute aspects — clients have come away completely satisfied knowing they had made a wise investment with Woodworks Events.
Benefits of Having a Woodworks Event
Convenience
Woodworks Events is a convenient and flexible service allowing you to host any type of event in the comfort of your own home. Woodworks offers an easy setup with all materials provided, so your stress can be minimized while still experiencing a quality event. Not only will they provide all the supplies, they will also help you choose the right location and transport it securely to you. With their full turn-key process, all you have to do is ensure that your guests arrive on time!
Affordability
Woodworks Events understands that budgets are tight so they keep their prices as affordable as possible without sacrificing quality. They partner with local suppliers in order to bring exceptional value to their customers, who often save up to 30% compared to other providers. The flexible pricing model allows customers to customize each package based on what works best for them – in terms of price and quantity – so that everyone can enjoy incredible events at their own budget level.
Quality
Woodworks Events provides high-quality products including furniture, décor, audio systems and more for all kinds of occasions. All items are carefully inspected for safety before being sent out, ensuring your guests receive a top-notch experience at your event. Their unique woodworking skills give them the ability to create beautiful original pieces specifically tailored to fit any theme or style you desire; thus creating memories which will last a lifetime!
Engaging Guests
Woodworks Events can help make any event unforgettable by providing engaging activities for guests such as games, crafts or workshops. They understand how important it is for people to feel connected and involved at an event; therefore each activity is designed with that purpose in mind. Additionally, Woodworks Events has developed various tools – like photo booths and light displays – which help further create lasting memories for your guests regardless of the type of occasion taking place.
Successful Event
Having Woodworks Events plan your event means having access not only to quality materials and engaging activities but also expert advice from experienced staff who have hosted hundreds of events over many years. This knowledge enables them to guide you through each step throughout the whole process – from planning stages until after – making sure all aspects go smooth and everyone has a wonderful time!
Planning a Woodworks Event
When planning a Woodworks event, there are many factors to consider. First and foremost, you should pick the right venue for your event. Take into consideration the size of your guest list, the amenities offered by the venue, and its proximity to suitable attractions and transportation options. Additionally, take into account any special requirements for the event such as activity or seating space needed for workshops or speeches at the event.
It also important to decide on a type of entertainment for the event. Depending on your target audience and budget, you may want to hire live music acts or DJs for dancing or karaoke nights. Make sure to get an estimate from each option before committing to hire someone for the event.
The decor is an essential part of any successful event. Consider setting up decorative lighting around the room and make sure they bring enough mood lighting into darker corners if needed. You can further customize decor by adding nature-themed items like branches, leaves, flowers and more based on what best compliments your overall theme of Woodworks Events!
Having a reliable catering service is essential in keeping guests happy during an event. When it comes to selecting food options related to Woodworks Events, consider dishes with natural ingredients including fruits, vegetables, grains and proteins that provide fresh energy throughout your gathering! Be sure you have enough vegan/vegetarian options available too!
Finally, other considerations should be made when planning a Woodworks Event such as creating necessary invitations, managing attendee RSVPs and ensuring proper staffing for tables set up during events as well as staff members who will help with day-of coordination tasks. With careful preparation prior to the day-of festivities you'll be able to ensure that everyone has a great time when attending Woddworks Events!
Unique Woodworks Offerings
Woodworks Events is an experienced event planning team that can provide a custom event experience tailored to meet your needs. Our offering includes more than just the basics; special features of our service include the use of sustainable materials, the implementation of modern technology, and access to ideas that will help make your event extra special and memorable.
In terms of using sustainable materials, Woodworks utilizes recycled furniture, upcycled décor pieces, and items crafted out of locally sourced woods. Not only are these products aesthetically pleasing, but they are also a great way to help protect the environment while still creating something unique and beautiful for your wedding or other meaningful event. Furthermore, at Woodworks we strive to be on the cutting-edge when it comes to integrating new technologies into events. We have experience working with virtual reality simulations for entertaining guests as well as light projection mapping for decorating walls and floors.
Finally, when it comes to special touches for events; we've got you covered! Whether it be customized woodwork accents for any size event or personalized seating arrangements – Woodworks has plenty of ideas that you can draw from to make your event one-of-a-kind. Contact us today to learn more about this detailed list of offerings!
Customer Service
Woodworks Events takes pride in providing excellent customer service from initial enquiry to post-event follow-up. Our team of experienced event planners is dedicated to help create your dream events that are stress-free, memorable and truly special.
Upon first contact with our professional experts, you'll discuss your particular needs and what you'd like us to provide. From there, we will begin the pre-planning process together so that we can customize a package that works best for you. This includes booking suitable venues, securing top rated talent and vendors, developing a well thought out program designed around your vision and creating materials that reflect the theme of the event.
We have an online booking process which allows clients to make bookings quickly and conveniently. This way they can manage the project easily while giving us feedback via emails or phone if they require additional help or advice from us. We understand how key it is to keep communication open throughout planning stages with consistent updates as needed by each client. Our priority is your satisfaction and we'll do whatever it takes to make sure all of your expectations are met or exceeded in every way possible.
After the event comes to a close, we still remain available for any assistance our clients may require with post-event follow up activities including sending thank you emails and postmortems if necessary. At Woodworks Events, making sure our clients are happy is our top priority no matter what stage their project may be at!
Final Thoughts
Woodworks Events is a special event hosting company that provides custom-made event packages for any occasion. Our experienced team provides comprehensive event planning services, from design and construction management to event coordination and cleanup. We work closely with our clients to create an unforgettable experience that will be remembered for years to come.
If you're looking for an exciting and memorable way to mark a special occasion, consider hiring the experts at Woodworks Events. With our signature approach of combining traditional woodworking skills with modern materials, we can help create something truly unique and inspiring. We give each of our clients personalized attention in order to ensure that their vision is brought to life. From creating custom backdrops and props to adding visual accents such as carpentry details, foliage walls, graffiti walls, handcrafted decor items, lighting designs, furniture rentals and more, we will make sure your event stands out above the rest!
For those interested in hosting their own Woodworks Event, we have provided helpful resources within this post explaining our process. Additionally, please feel free to contact us directly at any time with any questions or requests you may have so we can make your dream vision come true! Thank you for reading about the amazing creations we are capable of bringing forth through our Woodworks Events services – now let us show you what we can do!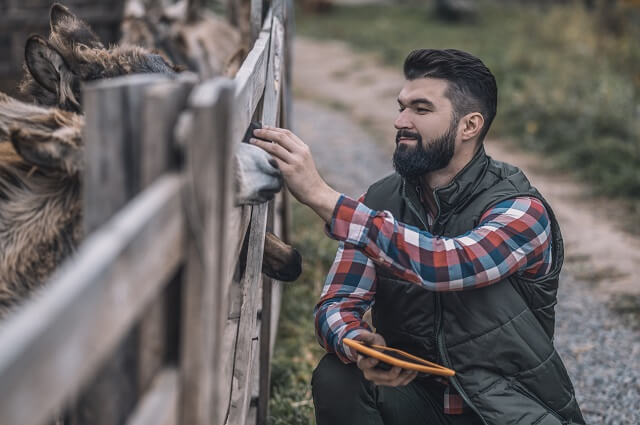 Hi everyone! I'm a woodworker and blogger, and this is my woodworking blog. In my blog, I share tips and tricks for woodworkers of all skill levels, as well as project ideas that you can try yourself.