Introduction
Shelburne Kitchens & Custom Woodworking has been a family-run business for over 30 years. Dedicated to craftsmanship, we design kitchens and create custom woodworking pieces that are stunning, unique, and more importantly, functional. Our two conveniently-located showrooms in Shelburne and Burlington serve residents of Vermont's Lake Champlain Valley and beyond, offering complete service from start to finish.
At Shelburne Kitchens & Custom Woodworking, priority number one is our customers' satisfaction. We understand the importance of creating unique designs for each client – no job is too big or too small for us to tackle! From sleek modern cabinetry to traditional all-wood kitchen designs, we collaborate with our clients through every step in the process. We take pride in ensuring that every detail is crafted with care and precision until the final product is just right. Once complete, our team will carefully install your dream design with minimal disruption to your lifestyle during the process.
Our passion for quality craftsmanship has earned us a lasting reputation as one of Vermont's most trusted kitchen and woodworking companies. Over the years countless repeat clients have come back time after time with their family's new home projects – trusting us to build beautiful pieces that will last generation after generation.
In addition to providing custom kitchen services for home improvement projects, Shelburne Kitchens & Custom Woodworking also specializes in supplying businesses from small restaurants to large corporate offices with cabinets and furniture befitting their sophisticated aesthetic requirements but still staying within budget constraints such as bar fronts, countertops, reception desks, checkout stands & more. With an extensive selection of solid woods featured in both our shop and showroom locations no matter what project you need help bringing to fruition our talented staff are dedicated craftsmen who are capable of taking concepts from drawings into reality flawlessly!
Unique Products & Services
Shelburne Kitchens & Custom Woodworking offers customers a wide range of products and services when it comes to designing and building kitchen cabinets and other custom woodworking projects. Our skilled craftsmen specialize in creating top-quality, one-of-a-kind pieces of furniture using the finest materials available. Shelburne Kitchens & Custom Woodworking is dedicated to exploring all the possibilities with you to ensure we create exactly what you have in mind. From standard designs to unique, contemporary styles, our team will work with you throughout the process to bring your vision to life. We also offer a variety of finishing options to choose from so that your finished piece looks truly amazing. Whether you're looking for an ultimate dream kitchen or simply want some custom shelving units made, Shelburne Kitchens & Custom Woodworking has got you covered! We are committed to making sure that each piece of fine craftsmanship is tailored specifically for the individual customer so that their dream creation becomes a functional reality. No two projects are ever the same which is why we strive for perfection on every project we take on. If searching for something truly extraordinary then let us help make it happen!
Quality Craftsmanship
Shelburne Kitchens & Custom Woodworking has been providing quality custom woodworking to the community for over 40 years. With a strong focus on traditional woodworking techniques, our team of highly skilled craftsmen are dedicated to creating high quality, beautiful and functional custom furniture for any room in the home. We believe that precision and craftsmanship are key elements in producing furniture that will last for generations. Our craftsmen take great pride in each piece we produce, never cutting corners or sacrificing quality in the process.
In addition to traditional woodworking methods, we also utilize modern tools and design principles in order to create products that are both aesthetically pleasing and practical. By utilizing the latest technologies, we're able to construct intricate designs with attention-grabbing detail while still emphasizing quality craftsmanship. We strive to use only top-grade hardwoods, materials and stains in order to ensure a lifetime of beauty without compromising durability or longevity. Every step of our custom furniture making process is carefully planned out whilst also taking into account your personal style preferences and taste. Our team at Shelburne Kitchens & Custom Woodworking strives to provide you with the best possible product and customer service experience when it comes to creating your dream furniture pieces and space!
Testimonials
Shelburne Kitchens & Custom Woodworking is one of the top firms in providing high-quality custom kitchen cabinets and woodworking services. Their team of design experts, experienced woodworkers, skilled craftspeople, and attentive installers provide each client with endless possibilities to achieve their vision.
Through the years, Shelburne Kitchens & Custom Woodworking has earned numerous accolades for their attention to detail, cutting-edge technology, and customized solutions for their clients. Many customers have been returning year after year for the craftsmanship that carries through from the initial design process all the way to installation.
The testimonials of past clients tell a powerful story about Shelburne Kitchens & Custom Woodworking. Customers have praised its team's ability to work around any obstacle or challenge that comes their way while still delivering a product that exceeds expectations. Clients attribute this to great communication skills, vast industry knowledge and experience combined with a passion for creating beautiful pieces that are designed to last a lifetime. From satisfied homeowners who used them for creating entirely new kitchens right down to those requiring complex repairs; each one speaks highly of the company's knowledgeable staff, friendly attitude, and creative approaches they use in delivering their services.
Innovative Design
Shelburne Kitchens & Custom Woodworking has been a family-owned business for more than two decades. The goal of their creative process is simple: to turn your dream kitchen into a reality. From the very start, their award-winning design team starts thinking about how to craft the perfect kitchen based on your particular needs and style.
The first step in this creative process involves gathering as much information as possible regarding what you're looking for in a kitchen. This includes details such as cabinetry configuration, materials, lighting options and other aesthetics that are important to you. Shelburne Kitchens then moves forward with creating a custom plan based on their consultation with you and their knowledge of kitchen design.
Next, Shelburne Kitchens' experienced woodworkers use the latest technologically advanced tools to bring your designs to life. Every detail is taken into consideration—from the type of woods to be used in construction (such as oak, cherry, or exotic varieties) to the tiny intricacies that provide texture and individuality to every piece of furniture made for your kitchen. Essential processes such as finish sanding ensure that no corner goes untouched during construction and that every component meets the high standards set by Shelburne Kitchens & Custom Woodworking.
Finally, upon completion of your custom kitchen, each piece is finished by hand to give it a unique look that speaks volumes about the craftsmanship involved in its creation. Shelburne Kitchens also offers follow-up support and tune-ups should your new pieces need repairs or modifications over time. By investing time into understanding each client's individual tastes and preferences together with delivering unparalleled craftsmanship and attention-to-detail throughout all stages of production; Shelburne Kitchens & Custom Woodworking provides an experience designed around helping you achieve success with your dream Kitchen project while being genuinely satisfied with the final outcome!
Roadmap to Success
Shelburne Kitchens & Custom Woodworking has developed a unique roadmap to success, aiming to ensure that every customer is able to bring home a custom kitchen that meets their exacting requirements. The process begins with an initial consultation in order to understand the client's needs, the space available and any ideas they may have. Once the layout and design requirements have been contracted, designers use specialized planning software to produce a rendering of the final product. Work then progresses through three stages – construction, finishing and installation – with expert craftsman overseeing each step for quality control. Along the way, customers are always kept up-to-date on progress via regular updates from the project manager assigned to their job. At completion, a detailed 'handoff' process documents all remaining tasks and provides instructions on how the customer can maintain their kitchen over time. It's this ready attention to detail which makes Shelburne Kitchens & Custom Woodworking such an attractive option for premium kitchen design solutions.
Company Culture
At Shelburne Kitchens & Custom Woodworking, we are committed to offering our customers only the best-quality designs and materials in order to create stunning spaces that reflect their individual style. We take great pride in creating superior custom products that will last for years to come.
We understand that attention to detail is key when it comes to executing a successful project, so we believe in developing a collaborative and productive working environment for our team members. Our company culture emphasizes open communication across departments, as well as respect for each other's skill sets and ideas. We focus on utilizing every member's strengths in order to provide only the best results for our clients. Additionally, since teamwork is at the heart of our success, we recognize each team member's achievements with rewards such as employee benefits and recognition at office events.
We are constantly striving towards excellence within our industry and strive to go above and beyond what is expected of us so that each client receives unmatched service. Our commitment to quality craftsmanship combined with our dedication to providing excellent customer service has made us one of the leading custom woodworking companies in the region. Our team is passionate about delivering exceptional design experiences that suit every lifestyle and budget, while taking into consideration all personal tastes. This passion drives us towards greatness each day!
Conclusion
Shelburne Kitchens & Custom Woodworking provides top-tier designs and craftsmanship in custom kitchen cabinetry and wooden accents, and with their firewood knowledge, they have the experience to provide homeowners with a beautiful and reliable new kitchen. Firewood is a denser material than standard wood, allowing it to perform better through wear-and-tear or extreme weather conditions. This results in a sturdier build that is sure to last for generations to come. The Shelburne team takes pride in designing kitchens for each individual's needs, adding unique characteristics to fit the unique design style of the home. Homeowners can be sure knowing that all of their woodworking projects are built with precision, style and quality that will last for many years. By using high quality firewood products from Shelburne Kitchens & Custom Woodworking, homeowners can trust that they will have a kitchen they can be proud of—one that will look great and stand the test of time!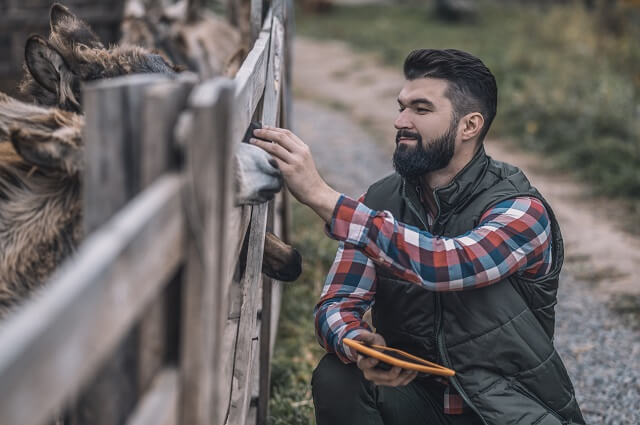 Hi everyone! I'm a woodworker and blogger, and this is my woodworking blog. In my blog, I share tips and tricks for woodworkers of all skill levels, as well as project ideas that you can try yourself.